Fantasy Baseball Final: April 7, 2016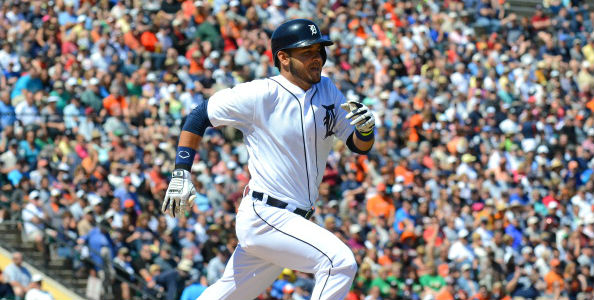 Welcome back to another wonderful season of fantasy baseball. This year we are going to do things a little differently here at the Fantasy Fix than we have done in the past. Last season, we brought a fantasy final every day of the week. This year, we will be scaling that back a bit and trying to focus on the highlights without bringing you coverage every single day. Hopefully, you won't notice too much of a bump in coverage. So, before I get into today's action, let's take a look back at the first week of the season to date.
The Week in Review
The number one story of the week has been the torrid start by Trevor Story. He hit four home runs in his first three games to tie for the league lead going into action on Friday. Of course, no one expects him to lead the league in dingers, but with Jose Reyes likely out 30 to 40 games, he will have a good chance to hold down the position on a permanent basis. Obviously, no one saw that kind of production coming from him.
The real story of every first week are the kinds of conclusions fantasy players and pundits will jump to. The key thing to remember is three simple words: small sample size. If you count Sunday's action, there were four days of action prior to Thursday and there were six games that saw teams score ten or more runs in the early going. Obviously, some are worried about pitching. Zack Greinke owners are probably the most concerned after his horrible opening start.
If you read only one thing
If there is one rule of thumb to remember it is not to panic. Numbers can look really good or really awful the first week of the season. If you play in head to head leagues then it all counts the same in the end. Whether you win or lose a category by one run or one percentage point or by a 100 it is still a loss. The people that win their fantasy league win because they instinctively know when to cut bait on guys and when to just wait out the slumps. Nobody wins or loses their fantasy league in the first week.
We could have predicted…
Thursday's actions was already abbreviated, but we saw another game canceled due to weather. You kind of wish the schedule makers would forget out not to begin the season north of the Mason Dixon line. While we cannot go overboard on predicting anything early on, games in April mean just as much as they do in September. We know the Dodgers and Giants will be battling for the AL West for most of the season.
Buster Posey just keeps on hitting. He had three more hits on Thursday and seems to be steadily approaching the Hall of Fame. Fantasy players also welcomes back Hunter Pence. He added a grand slam late to put an exclamation point on the Giants 12-6 victory over the Dodgers.
But We Didn't see this coming
Several teams are making a run for the basement this season. As some critics have pointed out, the scorched earth strategy is made more difficult when several teams in the same league employ it. Both the Cincinnati Reds and Philadelphia Phillies aren't actively trying to lose, but they really aren't trying to win either. Well, the Reds have seen their fortunes turn around at the expense of the Phillies. They advanced to 3-0 on the season on Thursday night.
Jay Bruce and Eugenio Suarez were the heroes on Thursday as both combined to drive in nine runs for the Reds. Both players have two home runs on the season and appear to be carrying an offense that is probably a little better than it looks on paper. Still, it remains to be seen what will happen when they play a true contender. As for the Phillies, they may be well on their way to a second consecutive number one overall selection in 2017.
Save Opportunities 
Darren O'Day (Converted)
J. Ramos (Converted)
Andrew Miller (Converted)
Injury News
Dexter Fowler and Kyle Schwarber collided on a Jean Segura inside the park home run. It should be noted that Segura hit two home runs for the Diamondbacks (speaking of small sample sizes). Schwarber took the brunt of the collision and suffered a lower leg injury. He had to be carted off the field. No updates were available at press time. Most fantasy owners have Schwarber penciled in at catcher, so it might be a good idea to check the waiver wire tomorrow morning just in case.