Fantasy Baseball Final: July 17, 2015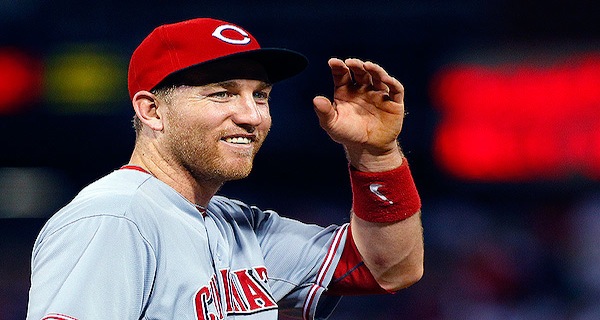 If you read only one thing…..
The all-star game became a showcase of what is great about baseball and what is bad about baseball. On the positive end, we got a home run derby that had more drama than many in years past. Todd Frazier won the event as it had been retooled and introduced a level of drama with the element of time. Will it continue to be a great event in future years? That is anyone's best guess, but at least it shows there is some creativity in the new regime.
The best part about that whole show is that it simply was a show. Frazier wins, collects his trophy, and everyone goes on their merry way. It doesn't mean anything for the future. It was simply a great exhibition of individual talent. In terms of the game itself, the same could be said for Mike Trout's performance. He won the MVP for the second time (in as many seasons) and is already on the fast track to being an all-time great. After all, isn't that why we tune into the game?
We don't tune in to figure out which league will get to host the most games during the World Series. The NHL and NBA give it to the team with the best regular season record. The NFL goes to a neutral field. Could you imagine the Pro Bowl determining who hosted the Super Bowl? How about the winner of the three point and dunk fest determining who had home court advantage in the NBA finals. I'm happy that Trout played so well, but wouldn't it be foolish if the Angels somehow don't advance to the playoffs to have a player from a non-playoff team play such a huge role in determining who wins the World Series?
Just as we expected….
The Blue Jays stand at 46-46 after Friday's night action. They are the perfect borderline team as the deadline approaches. Whereever they end up, they would not be there without Josh Donaldson. He hit his 22nd home run of the season to go along with 62 RBIs. Add in Jose Bautista and Edwin Encarnacion and you would have to think they are capable of getting hot and leading them to a wild card.
Fantasy players that play in six category leagues love the Kansas City Royals bullpen. In the first half of their double header, Chris Young certainly turned in a decent start, but when you can get the win after only five innings, life is a lot easier. Ryan Madson, Kelvin Herrera, and Wade Davis all had holds with scoreless innings a piece. Of course, Greg Holland added his 20th save as well. They totaled four scoreless innings with four hits, one walk, and two strikeouts. That's been par for the course this year.
But we didn't see this coming….
In this era of good pitching, pitchers like Mike Leake can often be overlooked. He has a 3.95 ERA after Friday's action and left the game in line for his seventh win of the season. It might be his last game as a Red. If that is the case then he might be a decent waiver claim or trade candidate for someone that is paying attention. He'll never be a huge strikeout guy, but on the right team he could finish the season strong.
Usually, Matt Kemp would be in the "just as we expected" column, but he was many people's choice for most disappointing player before the all-star break. He began the second half with a dinger and even though it was of the solo variety, it might be a predictor of things to come. He has been a good second half player in the past (.293/.343/.506), so maybe he will have a strong second half and justify the Padres faith.
The Rest of the Details
Save Chances
Andrew Miller (converted)
Greg Holland (converted)
Francisco Rodriguez (converted)
Jim Johnson (converted)
Trevor Rosenthal (converted)
Luke Gregerson (converted)
David Robertson (converted)
Injuries
Chris Carter left the Astros/Rangers game with a sprained ankle
Jesse Hahn shut down for a month with an elbow injury.
Roster Moves
Phillies promote pitching prospect Aaron Nola
Braves sign Ross Detwiler
Orioles sign Dana Eveland and Andy Oliver to minor league deals
Braves designated David Carpenter for assignment
Phillies sign Erik Kratz to minor league deal
Rumors Mill
It could have been the passing of the all-star game, but suddenly Walt Jocketty and the Reds seem much more willing to talk about many of their prized pieces. In spite of having some talented players on the roster, they have been a huge disappointment. Johnny Cueto and Mike Leake are impending free agents, so it would seem like they would be the priority as we approach the deadline. However, teams have been very interested in Aroldis Chapman, so he might bring in the biggest haul of the bunch. He is signed through 2016, so he doesn't have to be moved. Jay Bruce is also on the chopping block, but that is largely because he has been disappointing the past two seasons. Marlon Byrd also is an impending free agent and the club would love to find a taker for Brandon Phillips. Stay tuned…….