Fantasy Baseball Final: July 3, 2015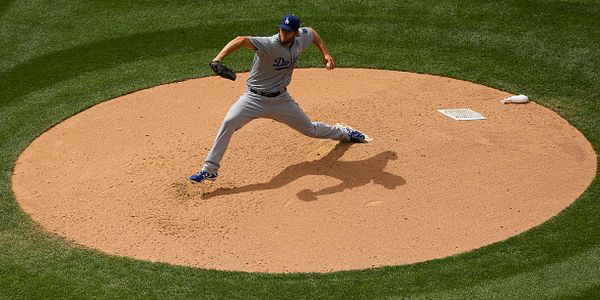 Welcome to the The Fantasy Fix's nightly fantasy baseball recap, where you'll find updates on bullpen usage, lineup construction, injuries, and transactions. Whether you play season-long or daily fantasy, expect to see the best coverage from every team, every night, all season long.
Every time Clayton Kershaw takes the mound, daily fantasy players take notice. The Cy Young winner has a date with the Mets in L.A, and judging by how bad the Mets have been lately at the plate, we could be looking at a vintage Kershaw performance tonight.
Outside of Kershaw, there were some really good options at SP for fantasy owners to choose from. Both Chris Archer & Masahiro Tanaka were prime targets for DFS players who were looking for elite arms. Despite both pitchers facing each other, it was safe to say a low scoring game was expected. Cardinals' starter Michael Wacha also had a great matchup today facing a strikeout-prone Padres lineup in St. Louis. Wacha was looking to bring his record to 11-3 and improve on his 2.77 ERA. Some other great options tonight included: Jesse Chavez (vs. SEA), Garrett Richards (@ TEX) and Ubaldo Jimenez (@ CHW).
IF YOU ONLY READ ONE THING…

John Danks and the Chicago White Sox were a real buzz kill tonight. If you stacked the O's in your GPP, it's safe to say you didn't make any money. The southpaw was all over the Orioles, allowing no runs in seven innings of work. Baltimore finished the night with only five hits (all against Danks) in what was just a disappointing outing all around. As usual, the White Sox couldn't score runs, but tonight, one was all they needed. Jose Abreu provided all the offense his team would need, smacking a solo bomb to right field. That was the only mistake Ubaldo Jimenez would make on the night, but sadly it was enough for him to pick up his 4th loss of the year.
JUST AS WE EXPECTED…
Remember when Chi Chi Gonzalez was amazing at the begging of the season? Yeah, those days are over. Just as everyone expected, the Texas starter got absolutely lit up by the Angels—giving up six runs on five hits in just 1.2 innings of work. The 23-year-old should buy a lottery ticket, considering how lucky he's been since the beginning of the season, but it looks like that luck is starting to run out and DFS players might want to pick on Chi Chi every time he steps onto the mound. Both Kole Calhoun and Erick Aybar had themselves a night—Calhoun finishing the night 2/5 with four RBIs, while Aybar finished the night 5/5 with two RBIs.
BUT WE DIDN'T SEE THIS COMING…
It seems like every night, some pitcher is throwing a no-no in the 7th inning. Tonight it was Anibal Sanchez's turn. The Tigers starter was facing the red hot Blue Jays, but if you were watching baseball for the first time, you wouldn't think the Jays were the best hitting team in June. Sanchez was cruising until the 7th inning ,where the wheels just came flying off. Ezequiel Carrera would break up the no-hitter with a single to leaf field, followed by back-to-back singles by Devon Travis & Ryan Goins. The Jays would end up scoring six runs in the inning, but it wasn't enough to mount a comeback, losing 8-6. Sanchez has been mediocre this season, sporting a 7-7 record and a 4.65 ERA after tonight's start. He's a boom-or-bust kind of pitcher, but despite giving up four runs, fantasy owners should be happy with his outing tonight.
Most of us expected the Brewers to be able to score some runs against Reds' pitcher Michael Lorenzen, but I don't think anyone expected a 12 run outburst by the brew-crew. It didn't matter which Brewers' batter you went with tonight—they were all worth the price.
| | | | | | |
| --- | --- | --- | --- | --- | --- |
|   | Hits | Runs | RBIs | Homeruns | DK points |
| Parra | 2 | 2 | 2 | 1 | 23 |
| Lucroy | 3 | 3 | 1 | 0 | 21 |
| Braun | 3 | 1 | 1 | 0 | 20 |
| Gomez | 3 | 2 | 5 | 1 | 28 |
| Ramirez | 1 | 1 | 1 | 1 | 16 |
If you went with a Brewers stack that looks similar to this table, enjoy counting those (hundred) dollar bills. Lorenzen hasn't been terrible since joining the rotation and remains a decent spot-starting option for fantasy owners who are desperate for some pitching help.
THE REST OF THE DETAILS
 SAVE CHANCES
LINEUP MOVES
INJURIES