Fantasy Baseball Final: June 17, 2016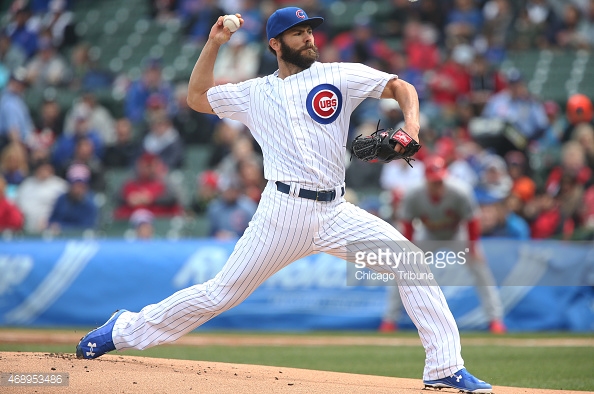 Break up the Blue Jays. It isn't the fact that they've won a lot recently, but they've been destroying people. Michael Saunders had the most fun on this night as he slugged three home runs and drove in eight runs. Needless to say, anyone that had him of their DFS team tonight are probably raking in some money. Josh Donaldson is also heating up as he hit his 17th home run and now has 46 RBI on the season.
If you read one thing 
Fantasy players have been preparing for the fantasy season as if pitching would dominate the hitting. I think we can officially put that notion to bed. There are still some pitchers getting the best of the hitters though. Jake Arrieta won another one as the Cubs shut out the Pirates 6-0. He moves to 11-1 on the season and has a sparkling 1.74 ERA on the season. Jeff Samardzija also turned in a complete game effort for the Giants to move to 8-4 with a 3.14 ERA. Couple him with Johnny Cueto and Madison Bumgarner and the Giants still have a strong starting staff that can hang with anyone.
We could have predicted
The Texas Rangers continue to make minced meat of the league as they moved to 43-25 on the season. Cole Hamels led the way as he pitched seven and two thirds innings of scoreless ball. Sam Dyson notched his 12th save on the season after taking over for the struggling Shawn Tolleson. The Cardinals lost their third consecutive game to AL West opponents. They will be glad to get back to National League action.
We couldn't have predicted that
If I told you the Miami Marlins were playing better than .500 ball with Giancarlo Stanton hovering around .200 and Dee Gordon suspended for most of the season you would have said I was nuts. Christian Yelich, Marcell Ozuna, and Ichiro Suzuki are leading the way in the outfield while the slugger struggles. Moreover, it has been pitching that has led the way for the Marlins this season.
Save Opportunities
Sam Dyson (converted #12)
Steve Cishek (converted #16)
Chad Allen (Blown Save)
Tony Cingrani (converted #8)
Injury/Roster News
The Toronto Blue Jays placed Jose Bautista on the 15 day disabled list with a sprained toe. There are no concerns that he has broken the toe, so they hope he will spend the minimum time on the disabled list.
The Rockies have designated Jose Reyes for assignment with the intention of giving him his outright release.