Fantasy Baseball Final: June 24, 2015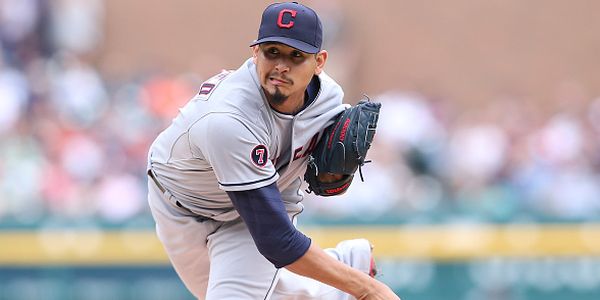 Welcome to the TheFantasyFix.com's nightly fantasy baseball recap, where you'll find updates on bullpen usage, lineup construction, injuries, and transactions. No matter the format, we've got you covered on everything you need to know to help you win your league.
WHAT'S NOT MENTIONED BELOW…
IF YOU ONLY READ ONE THING…
Chris Sale gave up six runs (five earned) across 6.2 innings of work today against the Minnesota Twins as the Chicago White Sox took the loss on the road, 6-1. Sale struck out ten batters in the game, his seventh consecutive start with 10+ strikeouts, but Brian Dozier and the Twins were too much for Sale this afternoon. The Twins have been the one team that Sale has yet to figure out this season, as he's 1-3 with a 6.46 ERA in four starts against the team (5-1 with a 1.88 ERA against everyone else). Sale will look to bounce back in his next start against the St. Louis Cardinals on Tuesday.
Twins' starter Phil Hughes picked up his second win in a row, tossing eight innings of one run ball while striking out five. The lone mistake he made in this start was a second inning solo home run off the bat of Adam LaRoche, though he settled in quickly after that. Hughes has been a major disappointment this season, though his last two starts have been promising for fantasy owners who continue to hold out hope that Hughes will deliver with similar numbers that he put up last season. Believe it or not, Hughes' five strikeouts today were the most he's had in a start since April 24th, exactly two months ago. However, despite the low strikeout total, Hughes is still showing remarkable control, as he has walked just nine batters in 98.1 innings this season. He will look to stay hot in his next start on the road in Cincinnati on Tuesday.
JUST AS WE EXPECTED…
Cleveland Indians' starter Carlos Carrasco limited the Detroit Tigers to two runs on Wednesday, helping lead the way in the Indians' eventual 8-2 victory and improving to 9-6 on the season. Carrasco went eight innings, scattering the two runs across five hits while striking out seven. Carrasco has been extremely unlucky this season, as his ERA sits over a run higher than where FIP suggests it should be, though he continues to show exceptional control as he's walked more than two batters in a start just once this season. Carrasco will face the offensively challenged Rays in his next start.
Rookie shortstop Francisco Lindor hit his first career home run in the win, a solo shot in the fifth that came off of Tigers' starter Buck Farmer. Justin Verlander was originally slated to start this game, though he was scratched with a stiff back. Farmer was underwhelming in the start, giving up five runs across 5.1 innings with seven strikeouts. J.D. Martinez was the Tigers' offense, as he hit his 17th home run of the season, a two-run shot, in the seventh inning off Carrasco.
It took 11 innings, but the Washington Nationals were able to walk off against the Atlanta Braves tonight, winning 2-1. Jordan Zimmermann was in line for the win going into the ninth inning, but closer Drew Storen was unable to protect the lead, earning his second blown save of the year. Zimmermann tossed eight scoreless innings, striking out three while limiting the Braves to six hits. Bryce Harper went 2-5 for the Nats, driving in one of the two runs they scored off Shelby Miller and co.
Like his counterpart, Miller spun a gem as well, giving up one run across seven innings with five strikeouts. The Cardinals must really be kicking themselves right now for trading Miller away, though Heyward has been better as of late, but he's a free agent in the winter. Miller's ERA now sits at 1.94, though FIP suggests that he's been extremely lucky so far this season. Nonetheless, the 24-year-old is enjoying what is a breakout campaign.
BUT WE DIDN'T SEE THIS COMING…
Pittsburgh Pirates' starter Gerrit Cole came back down to earth tonight against the Cincinnati Reds, as he gave up five runs (four in the first inning) and failed to get out of the fifth inning. This was the first time that Cole had allowed five runs in an outing since September 1, 2014 (23 starts). The early Cy Young candidate likely just experienced a bump in the road, so there's no reason to panic about the Bucs' ace.
A Marlon Byrd two-run home run topped off the four run first for the Reds, though he's been awful in his first season with the Reds, hitting .223. Billy Hamilton went 1-4 with a run scored, and he swiped two bases in the win (he now has 35). Mike Leake tossed seven solid innings for the Reds, giving up two runs on eight hits while striking out five. Leake's name has been floated around in trade rumors this year, so the Reds would love to continue to see starts like these prior to the deadline to raise his stock.
THE REST OF THE DETAILS
SAVE CHANCES
Steve Delabar (1)
J.J. Hoover (1)
Kenley Jansen (10)
Francisco Rodriguez (15)
Drew Storen (blown save)
LINEUP MOVES
Miguel Cabrera was out of the lineup today against the Indians.
INJURIES
Dustin Pedroia – Day-to-day – (hamstring)
Hanley Ramirez – Day-to-day – (left hand contusion)
Adam Jones – Day-to-day – (shoulder)
Blake Swihart – Day-to-day – (foot)
Dexter Fowler – Day-to-day – (ankle)
Carlos Gonzalez – Day-to-day – (hand)
Yasiel Puig – Day-to-day – (hand)
RUMORS & TRANSACTIONS
Early this morning, David Lennon reported that the New York Yankees are not ruling out a pursuit of Philadelphia Phillies starter Cole Hamels. Hamels, of course, has been the center of trade talks for well over a year now, and the Yankees have reportedly been the team that has come closest to acquiring the southpaw in the past. This is all preliminary, of course, but it would be interesting to see the package that Philly would get back for their ace; one would assume that it has to at least include one of Aaron Judge/Luis Severino (if not both), though I would be shocked if the Yankees paid that heavy of a price for the 31-year-old. Aside from the Yankees, the Boston Red Sox, Los Angeles Dodgers, Texas Rangers, Toronto Blue Jays, Houston Astros, and Chicago Cubs have all been linked to Hamels.