Fantasy Baseball Final: June 26th, 2015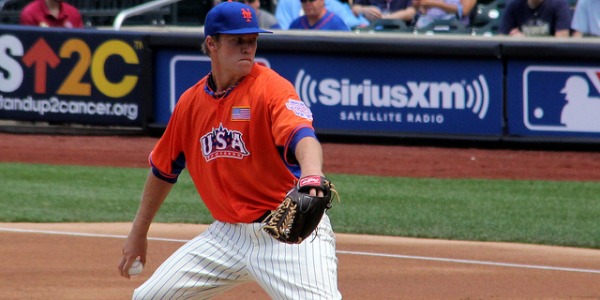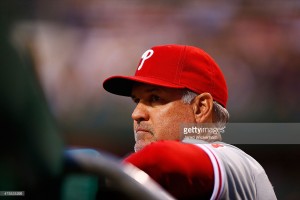 If you read only one thing…..
Friday saw another manager go down with the ship. By all reports, Ryne Sandberg had one of those "you can't fire me, I quit" kind of conversations with management. It looks like management is about to change with Andy McPhail rumored to be taking over as team president in Philadelphia by the end of the month. Sandberg supposedly saw the handwriting on the wall and chose to step down.
Sandberg's failures prove two things about managers. First, being a Hall of Fame player doesn't necessarily qualify you to manage. There have certainly been their fair share of Hall of Fame players that have tried their hand at managing and have not succeeded. Secondly (and more importantly), managers in baseball probably have less of an effect on the quality of a team than any other head coach in professional sports. Some will say Sandberg was overmatched, but I can't honestly tell you whether that was true or not. Everyone knew they were going to suck the last two years and they did.
Here in Houston, we've seen a huge turnaround with A.J. Hinch at the helm. Did that mean that Bo Porter was an idiot? There are some that would paint that picture, but it could also be the addition of several new relievers and new hitters to the everyday lineup. I'm sure Carlos Correa and Lance McCullers have also had an effect on that. Meanwhile, Hinch has gone from having a horrible managerial record to having the best record in the American League. Did he go from idiot to genius overnight? I think not.
Just as we expected….
Noah Syndergaard is the 2015 version of Zach Wheeler and Matt Harvey in New York. Wheeler is on the shelf of course, but add in Jacob DeGrom and you see why many Mets fans are bullish on the future. According to Fangraphs, Syndergaard has the highest average velocity on his fastball (96.9) out all starting pitchers in baseball. His teammate (Matt Harvey) ranks third overall in that statistic. Syndergaard went eight innings while giving up one run and striking out five. More impressively, he only surrendered five hits without walking a single batter. That has a way of helping the ol' WHIP.
The Blue Jays have scored more runs than any team in baseball. This should surprise anyone when you have Jose Bautista, Josh Donaldson, and Edwin Encarnacion in the same lineup. Encarnacion had himself a night. He had three hits, two runs, and five RBIs. Oh, and he did this with two home runs. That gives him 16 home runs and 47 RBI on the season and many think he's having a down campaign.
But we didn't see this coming….
Sometimes fantasy baseball and real baseball just don't add up. Fantasy experts have been speaking about the demise of Mark Buehrle for about five years now. Yet, as time marches on he keeps throwing quality starts and keeps winning. He is now 8-4 with a 3.81 ERA. No, he doesn't strike out hitters like other flame throwers, but he pitches 200 innings every year and seems good for somewhere between 14 wins and 18 wins every season. You could do a lot worse at the bottom of your rotation.
Calling Brian Dozier a surprise is a bit of a crock. He was a top five second baseman on draft day in most leagues and he if he wasn't, you weren't paying attention. However, his power has grown and he's on pace to surpass 30 home runs on the season. In this day and age, getting 30 home runs out of any player is news, but when it comes from a middle infielder it's pretty big news.
The Rest of the Details
Save Chances
Jeurys Familia (converted)
Koji Uehara (converted)
Joakim Soria (converted)
Drew Storen (converted)
Dellin Betances (converted)
Roster Moves
Astros put Chad Qualls on the disabled list with a pinched nerve
Astros call up first baseman Jonathan Singleton
Yankees outright Jose De Paula
Twins place Byron Buxton on the disabled list
Twins activate Danny Santana
Rumors Mill
With Ryne Sandberg now gone, that leaves three teams that have replaced their manager before the half way point. That means that everyone is looking around to see who's next on the chopping block. The next guy might be John Farrell of the Red Sox. Yes, he won the World Series a couple of years ago, but the club has been in last place ever since. Ben Cherrington spent tons of money this offseason to add hitters and starting pitching. Just about all of the new additions have underachieved.