Fantasy Baseball Final: June 3, 2015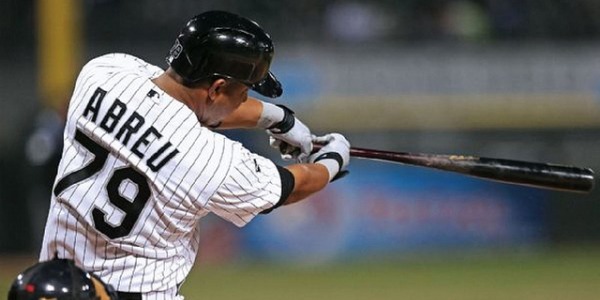 Jose Abreu returned to the White Sox lineup on Wednesday, which is good news for both the White Sox and for Abreu fantasy owners. Not only did he return to the lineup, but he went 2/4 with a home run and three RBI in his return.
Joey Votto was on a torrid pace to begin the season for the Reds, but ended up going ice cold for the majority of May. He appears to be back to early season Joey Votto as he now has three home runs in his last five games.
Steven Souza Jr. hit yet another home run for the Rays in Anaheim, bringing his season total to 11. Souza hit three home runs in three games on the final three days of May, and he has added his 11th of the year with a three run home run against the Angels.
If You Only Read One Thing…
Freddie Freeman of the Atlanta Braves has had a relatively quiet season for his standards, but he has now had five home runs in his last six games as well. Unfortunately for Freeman owners, the Braves wrapped up their series in Arizona where he entered the day with a .406 batting average at Chase Field where he went 2/5 with two home runs and four RBI to make his career numbers even better in Arizona. Freeman has been handcuffed this season in a poor Braves lineup, but still has managed to put together a .299 average with 10 home runs and 33 RBI for Atlanta. He's as hot of a hitter as there is in the MLB right now, as he continues to hit against both righties and lefties.
Just As We Expected…

Sonny Gray has continued his dazzling season for the Oakland A's on Wednesday night, as he went eight innings against the Tigers and struck out seven batters to earn his seventh win of the season. Gray lowered his 2015 ERA to 1.65 and has allowed teams to hit just .179 against him this season. He started off strong in 2014 as well as a rookie, before he came back down to earth a little bit as the season went on, so there might be some concern here that the same trend continues as this season goes along. Many had Gray coming in to the season as a candidate to be a "bust" for the A's in his second season, but he has been nothing short of sensational thus far. He's doing this against some of the best lineups in the league as well, which makes it all the more impressive.
But We Didn't See This Coming…
The only reason I have Lance McCullers in this category is because he appears to be making his final start for the Astros before he goes down every time he takes the mound, and then they end up keeping him for another start. It's a good thing they did, because McCullers had the best outing of his young major league career Wednesday against the Orioles. He struck out 11 Orioles hitters in a complete game effort, only allowing four hits and did not walk a batter. McCullers is not known to have the best command, so it can be very hit or miss with the young right-hander. He had his best stuff of the year Wednesday, making it difficult for the Astros to send him down to the minor leagues now.
Save Chances…
Glen Perkins, Andrew Miller, Brad Ziegler, Mark Malancon, Greg Holland, Trevor Rosenthal, all picked up saves on Wednesday. Aroldis Chapman struggled again agains the Phillies, giving up a three-run home run in the bottom of the ninth inning to blow the lead for the Reds.