Fantasy Baseball Final: June 6, 2015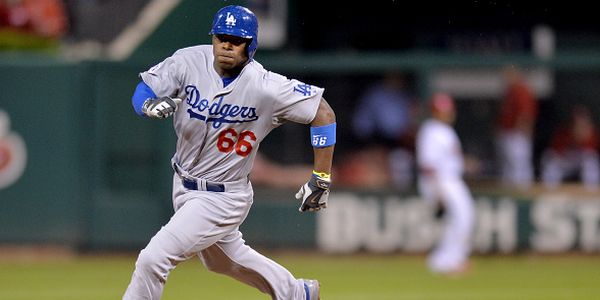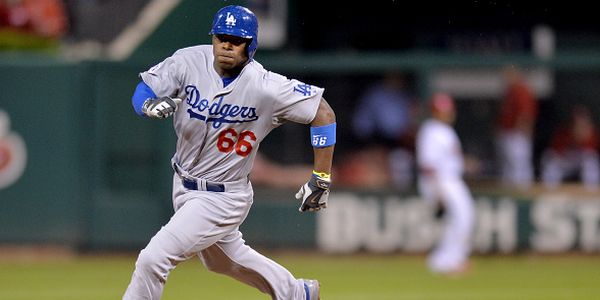 Yasiel Puig is back, but for how long? The Dodgers got their fan favorite back in the lineup on Saturday night against the St. Louis Cardinals, where he went 1/3 with a run scored and an RBI for the Dodgers in their 2-0 win. Puig drove in and scored their only two runs of the game, and I'm sure it was a great sight to see for Dodgers faithful everywhere.
Carlos Gonzalez hit his fifth home run of the season on Saturday, where he was 2/4 raising his batting average from .233 to .239 on the year. While .239, and the rest of his overall numbers, are no where near where he wants to be at this point in the season, he has collected 14 hits in his last nine games. Not only does he have 14 hits in that span, but he also has an eight game hitting streak during that span. He sat against Clayton Kershaw in the middle of this hot streak, which not only gave him a night off, but it meant he didn't have to face Clayton Kershaw to possibly shake his confidence he has going right now. While he will likely never get back to his former ways of being an elite hitter, this is definitely a good sign to see.
If You Only Read One Thing…

Matt Kemp went yard for just the second time of the season on Saturday, collecting five RBI in the process. The home run came in Cincinnati at a very hitter-friendly park, but it's still a good sign to see. Kemp was one of the hottest hitters in the league in the second half of 2014, so there could be a big surge coming from Kemp at some time or another. While he wasn't hitting for power early in the season, he was still driving in runs at good rate. He now has 31 on the year and is on pace for around 100 in 2015. While this could just be a short glimpse of something special from Matt Kemp at a hitter's park, it is definitely something that makes you raise your eyebrows, because of what Kemp is capable of.
Just As We Expected…
Kershaw is officially back to his old self. There's no way around it, he was simply awful in the first two months of the season, but he is now 3-0 in his last three starts with 28 strikeouts. He was sensational against the Cardinals Saturday, going eight innings, allowing just one hit, walked two and struck out 11. He now holds a 3.36 ERA for 2015, and despite the poor start for the 2014 MVP, I still wouldn't be surprised to see his ERA finish below 3.00 by season's end.
But We Didn't See This Coming…
Christian Bethancourt hit his first career walk-off home run against the Pirates on Saturday, as it was also his first home run of the season. Bethancourt has one of the best, if not the best, arms in the majors behind the plate, but his bat has not been able to catch up to his defense. His average is still below the Mendoza line on the season, with just the one home run and nine runs batted in. He started the season as the every day man behind the plate for Atlanta, but has recently lost the every day job to A.J. Pierzynski. The Braves obviously have a lot of faith in Bethancourt, as they dealt away Gattis in the offseason to make room for him as their everyday catcher. Hopefully this big time moment will get the money off of his back for the rest of the year.
Save Chances….
Kenley Jansen got his sixth save of the season Saturday, as he pitched a clean ninth inning in the process. Jansen has allowed just one hit in seven innings since coming back from injury, and he is shaping up to be the best closer in the game.
Francisco Rodriguez, Santiago Casilla, Brad Ziegler, Koji Uehera, Pedro Strop, Craig Kimbrel, Shawn Tolleson, Cody Allen, and Carson Smith also picked up saves on Saturday night.
Carson Smith is intriguing to me, as he got the call on Saturday as Mariners manager Llyod McClendon said that Rodney will get some time off as the Mariners closer to try to figure out what's gone wrong this season. Smith is definitely the closer in waiting for when the move is permanently made, which could be now. If you're desperate for saves and he's available in your league, I would get him now. Guys I would drop for Carson Smith: Jake McGee, Fernando Rodney, Neftali Feliz, and possibly even Hector Rondon.