Fantasy Baseball Final: May 7, 2015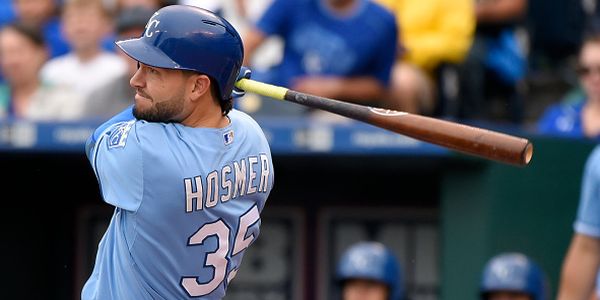 Welcome to the TheFantasyFix.com's nightly fantasy baseball recap, where you'll find updates on bullpen usage, lineup construction, injuries, and transactions. No matter the format, we have everything you need to know to help you win your league.
The St. Louis Cardinals entered Thursday with the best record in baseball and off to the best start in their historic franchise's history. In what has been the most riveting series of the week thus far, the Cards were able to take 3 of 4 from the upstart Cubs with Thursday's 5-1 win. Chicago's bats were noticeably quiet Thursday afternoon after cracking the Top 10 Offensive teams in the league, a list that St. Louis finds themselves third on after winning 9 of their last 10. The Cubs have gotten the baby-brother treatment from the Cardinals for some time now, but with the youth movement going on in Chicago, this inter-division rivalry will be a fun one to watch as the season wears on.
IF YOU ONLY READ ONE THING…
As sports history has taught us time and time again, everything is fine when you're winning. New York Yankees third baseman Alex Rodriguez was blacklisted entering the 2015 season after serving the longest suspension in Major League history the year prior. He had been shunned by Yankee fans since roughly 2011 when the injury-bug set in and his skills began to deteriorate; however, thanks to a hot start for both the Yankees and A-Rod, he is right back in fans' good graces. On Thursday night, A-Rod was robbed of a home run early on in the game against the Orioles, but rectified that in the bottom of third by launching his 7th long ball of the year and the 661st of his career to pass Willie Mays for 4th all-time. Rodriguez's 2015 was riddled with uncertainty this past offseason, but the three-time AL MVP has performed at a Top-10 level for 3rd basemen and has found himself in the Yankee lineup more often than not. He hasn't had the trouble reaching the high fastball as many anticipated he would, and if he can stay healthy, A-Rod should be able to keep his slugging percentage right around .500 for the remainder of the year.
JUST AS WE EXPECTED…
The Los Angeles Dodgers exploded for 14 runs Thursday afternoon to salvage 2-2 a split in their series in Milwaukee. Despite a 5-8 record on the road, the Dodgers have won 9 of their last 12 games and are starting to separate themselves from the pack in the NL West as expected. Joc Pederson continues to impress in his rookie season. Although he collected a hit today that wasn't a home run (Pederson's seven prior hits were all long balls), he also added two walks and two runs, bringing more merit to the Mike Trout comparison. He is tied for the National League lead in home runs with nine and has a stellar OPS of 1.090 . Fantasy owners should not expect this kind of production out of a rookie for the entire year, but with his speed, power, and variety of ways he can get on base, Pederson has a good chance of staying Top-10 outfielder.
WHAT WE DIDN'T EXPECT…
The Kansas City Royals will simply just not stop hitting. They have lead the league in batting all season, posting a team average of .289, and having five starting players hitting over .300. They collected 14 more hits today in their 7-4 win over the Cleveland Indians. Eric Hosmer has shown impressive power, adding another home run to raise his total to five on the year, and to add to his .565 slugging percentage. His OPS of .933 is over 180 points better than his career mark, and he is currently on pace to top his career-high in homers, which was 19. Today's win keeps the defending AL Champion Royals in first place in their division with a 18-10 record.
SAVE CHANCES
–Glen Perkins (10)
–Trevor Rosenthal (10)
–Joakim Soria (11)
–Greg Holland (5)
–Andrew Miller (12)
–Neftali Feliz (4)
INJURIES
After going down with a strained left hamstring back on April 24th, Yasiel Puig is finally getting back on the field. Puig is scheduled to play Thursday and Friday for Dodgers' Single-A affiliate, Rancho Cucamonga before returning to the major league club. He will play in the outfield on Friday, and if all goes according to plan, he will play Saturday as well. Puig is eligible to be activated from the 15-day disabled list on Sunday when the Dodgers take on the Rockies in Colorado. Puig's OPS was 40 points under his career average of .886, but was still over 100 points better than league average. LA has been getting great production from their outfield of Alex Guerrero, Joc Pederson, Andre Ethier, and Scott Van Slyke, but will definitely be glad to have Puig's bat back in the middle of their lineup. His career slugging percentage of .501 at the age of 24 really gives him that potential to be a perennial 30 home run hitter.
RUMORS & TRANSACTIONS
The Arizona Diamondbacks have agreed to terms with veteran catcher, Jarrod Saltalamacchia, on a minor league deal. Salty signed a 3-year, 21-million dollar deal with the Miami Marlins prior to the 2014 MLB season but hit only .209 with 12 home runs in 123 games with Miami in the last two seasons. The move seems like a no-brainer for the D-backs as the Marlins are on the hook for the remaining 14.16 million dollars of Salty's contract. At the very least, Saltalamacchia provides a veteran presence as a backup catcher and a switch-hitting power bat off the bench. He was a part of the 2013 World Champion Red Sox and slugged .457 in his time in Boston.