Fantasy Baseball Final: September 16, 2016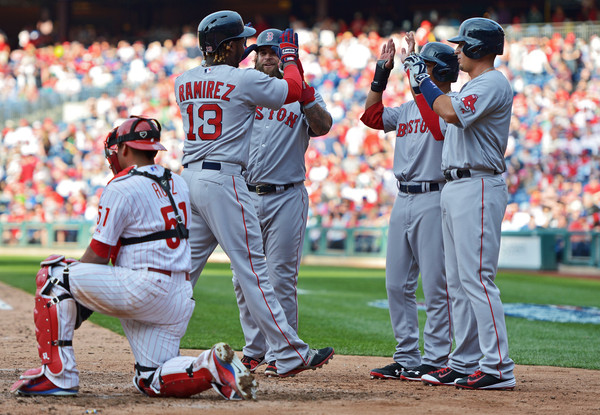 The playoff hunt is in full swing in both real baseball and fantasy baseball. Most standard 12 team head to head leagues are in the first week of the playoff chase. Some leagues have a consolation bracket while others have half of the league checking their fantasy football league rosters a bit earlier than hoped. The same is true of the real baseball standings. Twelve teams have already been eliminated from divisional play and the Cubs have already clinched the NL Central.
The American League is a bit more wide open for the wild cards than the American League, but even there, five teams have all but been eliminated from any realistic chance. Those teams must choose between becoming spoilers or treating the remainder of their season like extended Spring Training. Seven teams in the National League have the same considerations. It makes being a fantasy baseball player that much more difficult. Often, the teams that dominated from April through August can find themselves in trouble in September.
If you read one thing
The race in the AL East seems to change every week. Now, the Boston Red Sox have the upper hand after beating the Yankees in another rivalry game. Three Red Sox players (David Ortiz, Mookie Betts, and Hanley Ramirez) have eclipsed the 100 RBI mark. Jackie Bradley Jr. and Xander Bogaerts would have to go nuts to join that group, but they have an outside chance. At the very least, they will have five players with 90 or more RBI should they all finish the season healthy.
As a team, they could pass the 900 run plateau. They are now second in the big leagues in run differential to the Cubs and could potentially win enough games to have home field advantage throughout the playoffs. On Friday night, Ortiz hit his league leading 47th double to go along with his 34 home runs and Ramirez hit his 26th home run on the season and drove in three more runs. It's safe to say he has earned his salary this season.
We were expecting 
The Baltimore Orioles continued their magical season when they came back from a four run deficit to beat the Rays 5-4. The mirror image of that magic could be the season that Chris Archer has experienced. He has an outside chance at being the first 20 game loser since Mike Maroth in 2003. This is despite being among the league leaders in strikeouts and posting a respectable 4.05 ERA. It takes a lot of luck to win 20 games these days and the reverse is obviously true as well. While Archer hasn't been as good as he was in 2015, he certainly hasn't deserved what he has gotten this season.
We didn't Expect
Career arcs are rarely predictable and they usually don't have the standard bell shaped curve we come to expect. Bartolo Colon is the oldest active player in MLB and he now is 14-7 with a 3.14 ERA at 43 years old. If he was as good in his early thirties as he has been the past five or six seasons he would be a shoo in for the Hall of Fame. As it stands, he has 232 career wins and he wants to play at least one more season. If by some miracle he reaches 250 wins, he could still find himself in Cooperstown.
Save Opportunities
Craig Kimbrel (26)
Jeurys Familia (49)
Zach Britton (44)