Fantasy Fix Readers League Draft Recap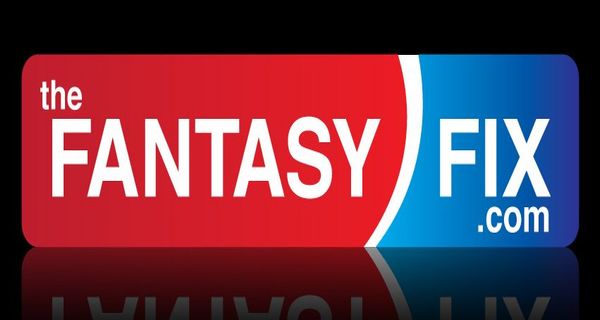 TheFantasyFix.com readers league draft completed on Saturday and it will be a fun season. The league is a 13 team Rotisserie mixed league and has 2 SP specific spots, 2 RP specific spots, 4 general pitcher spots, 2 utility hitter spots, 3 outfield, 1 catcher and NO corner infield or middle infield. The league is 6×6 with OBP and QS (unfortunately I did not find out until the end of the draft) – luckily my team still owns.
As we all know, value is a relative term in Fantasy Baseball, and profit potential isn't the only approach to drafting. This league provides for a particularly interesting case study, because positional scarcity seemed to have been leveed a bit by the changes Andrew made to the roster construction – yet there were quite a few awkward reaches throughout the draft.
Let's discuss the draft, my team, and the reaches, steals, bad picks, etc.
I received the 10th pick, and in a 13 team league it's a relatively valuable spot to have because it's easier to perform a Total Control Draft strategy where you ignore ADP's – since near the wheel spot you really can't predict whether someone will fall back around to you when it's your turn to pick again.
I had an epiphany after looking at the roster construction, and I decided that due to the large bench (5 spots), I would be able to load up on pitching early. The results were impressive, but more on that later.
With only 1 1B slot and no corner infield, first base is obviously much deeper than it otherwise would be. Therefore, with my 10th pick, faced with Prince Fielder, Giancarlo Stanton, Jose Reyes, Clayton Kershaw or Bryce Harper, I decided to go with Clayton Kershaw, since I was confident one of those guys (mostly Reyes or Harper) would fall to me in the next round.
That didn't happen.
I was tempted to take Beltre at 2-4 (17th overall), but again, gut instinct told me I could get away with loading up on pitching, because I knew somehow that drafters would feel (incorrectly) even more worried about positional scarcity since we only get to draft one third-baseman, second-baseman, etc..
This decision culminated in me taking David Price, a considerable reach, but not based on my starting pitcher rankings. I also considered Hamels at that spot, but I had plans to take him if he fell to me with my next pick. – Side note, had I known the league had OBP as well as batting average, I would've taken Bautista at that slot (he ended up falling to the 3rd round and 29th overall)!
Let's quickly run down my roster and how it shaped up before diving into some of the bad picks and steals of the draft.
1-10 (10
th
) Clayton Kershaw- SP 2-4   (14
th
) David Price- SP 3-10 (36
th
) Yu Darvish- P 4-4   (43rd) Adrian Gonzalez- 1B 5-10 (62
nd
)  Johnny Cueto- P 6-4   (69
th
) Jordan Zimmerman- P 7-10 (75
th
) Austin Jackson- OF 8-4   (82
nd
) Alex Gordon- OF 9-10 (101
st
) Chris Davis- OF 10-4 (108
th
) Norichika Aoki- Util #1 11-10 (114
th
) Hanley Ramirez- 3B ( really DL 1) 12-4 (121st) Curtis Granderson- Util #2 (Really DL 2) 13-10 (139
th
) Sergio Romo- RP 1 14
th
Round – Emilio Bonifacio- 2B 15
th
Round- Josh Rutledge – SS 16
th
Round- Pedro Alvarez- 3B 17
th
Round- Corey Hart- Bench- Qualifies at 1B and OF 18
th
Round- Jeff Keppinger- Bench (Qualifies at 1B, 2B, 3B) 19
th
Round- Denard Span- Bench – OF 20
th
Round- Sergio Santos- RP 21
st
Round- Alex Avila- C 22
nd
Round- Jake McGee- P 23
rd
Round- Jared Burton- Bench
Basically my strategy worked like this; I decided that in a 13 team league with QS and Wins (thus pitching is double weighted in some sense), that many would try to stream. Secondly, remember that the main case for picking good hitters and going after pitching later, is because replacement level is typically easier to find for pitchers since there are typically a lot more of them on the waiver wire then competent hitters.
Given there was no middle-infield or no corner infield spot, I decided that if I took a ton of stud pitchers first, I would be able to pick up a ton of good speculative hitters while everyone else was picking up streamers later in the draft. I couldn't have been happier with how my team ended up. I got great prices on Hanley Ramirez and Curtis Granderson, who although will start the season on the DL, will eventually get healthy and "should" produce fairly well. In the meantime, I have Denard Span and Pedro Alvarez filling in. My roster has the perfect balance of power, speed, and batting average, as well as runs scored, and home runs. I expect to struggle in RBI, but if Hart ends up coming back as early as I think he will, it won't be too bad.
The moral of this draft strategy is that different approaches can be taken in different leagues, and the ability to come up with a brilliant plan on the fly, can end up working out perfectly.
Let's discuss some of the reaches and values of the draft:
Reach– Dustin Pedroia- Round 2- Team "Yoenis Envy"
Explanation: Here is an absolutely perfect example of why the threat of position scarcity can cause so many problems. Players still available at this point (pick 26) were: Jose Bautista, Jay Bruce, Edwin Encarnacion, Josh Hamilton, even Cole Hamels. Furthermore, Zobrist was still available and is a much better pick in a OBP league anyway.
Value– Cole Hamels fell to pick 9 in the 3rd round – to Charles Kurz, which I thought was a steal (pitchers taken ahead of him that shouldn't have been were Felix Hernandez and Cliff Lee)
Value– Ben Zobrist Round 5- Team Miller – Go figure one of the fix writers grabbed Zobrist; getting him here is an insane value in an OBP league- Starlin Castro was taken a full round earlier at 4-2 and Castro has walked about once in his lifetime, even Jimmy Rollins was taken ahead of Zobrist.
Reach– Anthony Rizzo- Round 5- Team "Jeters Never Win"
Well, neither do Rizzo's. Rizzo was taken ahad of Freddie Freeman (later in the 5th Round), Ike Davis- (Round 8), David Ortiz (who qualifies at 1st, and went in round 7, Eric Hosmer- Round 7, Ryan Howard- Round 8. Rizzo in Round 5 has to be one of the biggest reaches I've seen in any draft in a very long time.
Value– Johnny Cueto in Round 5 and Jordan Zimmerman in Round 6- (keep in mind 13-team league). I have Jordan Zimmerman at 36 overall in my rankings, and Cueto at 42 – both pitchers were drafted by me.
Value- Kris Medlen- RP eligible and went in Round 7. With designated RP slots, Medlen is a monstrous value here.
For the rest of the draft see this link: http://baseball.fantasysports.yahoo.com/b1/129808/draftresults