How To Use Twitter and Social Media To Win Your Fantasy Baseball League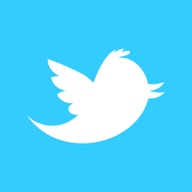 With Opening Day around the corner, it's important for fantasy baseballers to take advantage of the resources available to them. Twitter is becoming one of the greatest tools for fantasy geeks, acquiring breaking news and updates instantaneously — and not needing to wait for the newspaper the following day (Sorry newspapers!) or for six consecutive episodes of SportsCenter that air late in the evening.
With that said, this isn't the first article of it's kind. Last year, our very own Albert Lang published a "How to Use Twitter & Social Media to Win Your League" piece that was very well-received. And it wouldn't hurt you to read it again, actually.
In case you don't have the time to head back and read Albert's piece, here's one essential tip:
Aside from this, you can set up Google alerts for your closers. That way you know if your guy recorded/blew a save and if there is a closer controversy or injury you need to pay attention. If you don't get an e-mail, you don't have to worry.
Additionally, our good friend David Gonos published his own version just this past week entitled "99 Fantasy Baseball Twitter Accounts You Should Follow." Be sure to check that out as well.
So here is the initial list we included in our 2014 fantasy baseball draft kit:
In addition to the fantastic analysts and websites, it may or may not be more important to follow each team's beat writers as well.
Here are favorite beat writers for each MLB team:
Well, there you have it. Enough fantasy baseball follows to clog up your timeline for the next seven months.
You're Welcome.