Learning Lessons From 2012 Slow Starters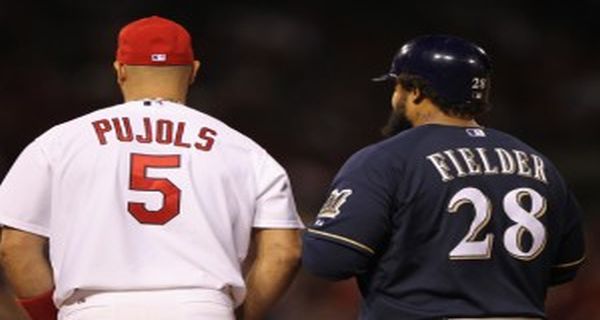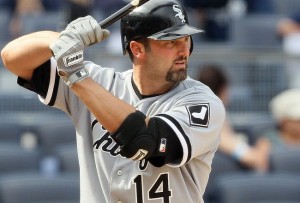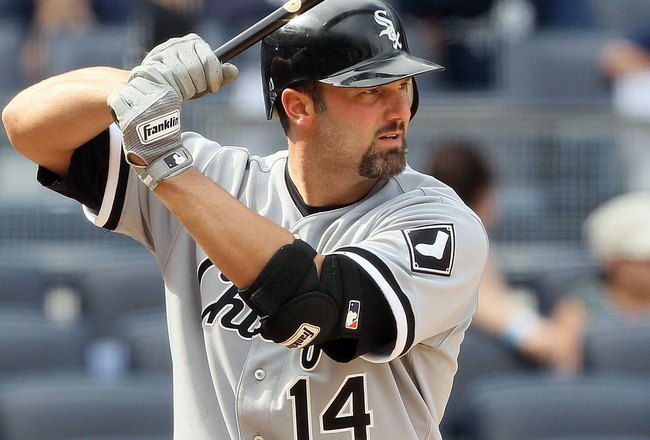 We preach "practice excruciating patience!" Every year slow starters become an issue for fantasy owners scrambling to fix what ails their team – including me. Yes, I preach "practice excruciating patience!" all the time, yet I don't even listen to that at times. Yes, I was guilty of shopping around Giancarlo Stanton in my friends league, trying to see if anyone would pay close to actual price for him. To my credit, I didn't take bad deals, and he's still on my team. After his 3 HR outburst weekend, that's looking like a good decision. However, in another league, an industry league, I traded Cole Hamels for Matt Harvey. Harvey was my 34th ranked starting pitcher and Hamels was my NL Cy Young award-winner. Did I panic? That's a discussion for later.
Meanwhile, the question of "how soon is too soon" – to give up on a player – plagues the industry, as there are many differing opinions. Personally, I believe that batters take much more time to come around and that excruciating patience must be exercised with them.
There are three major reasons why a slow starting player could be doomed for that fate throughout the course of the season.
[am4show have='p4;p7;p3;' guest_error='Front Office' ]
1) Age and position suggest a skill set related decline
2) Suspected injury or injury history without the issue being treated.
3) Young player who we all expected to step forward, but has not improved on a disappointing previous year campaign.
Here are some slow starters from last year:
All of these players were problem areas for fantasy owners respective teams last year in April. The irony is that all of these players, except Matt Holliday because of his year-to-year consistency, all fell under the categories (1-3) listed above for reasons to get concerned about a slow starter. Rollins plays SS, the most taxing position on the body besides catcher, Goldy, Davis and Stanton all are young players we were expecting to step forward, and Pujols and Aramis both had shown flashes of decline phase before.
It's true, some of these players did finish out the season with bad seasons (Pujols), and depending on what you drafted him for, Rollins – although Rollins owners really shouldn't have been complaining since Rollins finished with 25 HR and 30 SB albeit, that .250 batting average, which probably wasn't planned for by many of his owners.
Davis battled with Valley Fever, and still managed to slug 32 HR, Goldschmidt nearly went 20/20 to go along with a .286 batting average, and Aramis Ramirez posted 50 doubles (a career high for him), 27 HR, and a career high 9 stolen bases.
Most of the guys traded away by panicking fantasy owners, wound up to be just fine when it was all said and done. Fantasy owners also often forget that Ian Kinsler was red-hot in April, and finished with one of the worst seasons he's ever posted (despite staying healthy all year).
The fact remains this….. a month is an arbitrary period of time, invented and made up based on the patterns of the moon. This has no relation to fantasy baseball, except every year it seems to. We often use months or "1st half/2nd half" splits in articles to reference a period of time, easy for the readers to grasp. In reality, what a player does in April, has no more significance than what he does in the second half of April through the first half of May, nor does it matter what he did in any random 30 day time frame throughout the course of an entire baseball season.
The reason we overreact to April stats is this: we are starved for baseball, we love to analyze, we love to tinker, we love to be able to find explanations for seemingly unexplainable events. We are a constantly curious culture and we love to reach conclusions and to be the first person right about something.
We should not be basing our entire season long analysis (at least for struggling players), (sleepers is a different story), on one month's worth of data. Nobody is out of the fantasy playoffs yet, and no player is 100% guaranteed a doomed season unless they are out for the rest of the year. Remember Matt Kemp in the first half of 2012? Mike Napoli in the second half of 2011? Jose Reyes can still put up a monster season despite the injury – it can happen and it has happened before.
Final thoughts: Player A vs. Player B comparison.
| | | | | | |
| --- | --- | --- | --- | --- | --- |
| Player A | 1B | .217/.265/.304 | 6:14 (BB:K) | 0 HR | 4 RBI |
| Player B | 1B | .330/.411/.660 | 12:13 (BB:K) | 8 HR | 20 RBI |
Player A is Albert Pujols from March/April, and Player B is Albert Pujols in July. (2012)
If Pujols's July happened in April, and vice versa, owners would have been scrambling to "Buy-High" on Albert, and any owner who traded him away, would've been very happy to have done so after his end of season stat line.
If you own any slow starters, ask me all of your trade questions on Twitter: @JoshKay_Fantasy , I will answer all of them as accurately and as promptly as I can. Good luck this season, and Thanks for being a Front Office Member ! [/am4show]