MiLB Check-in: Cubs Long-Term Sticks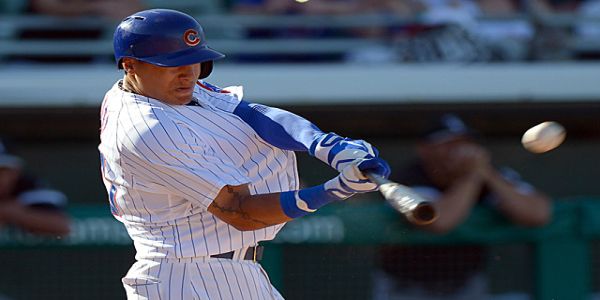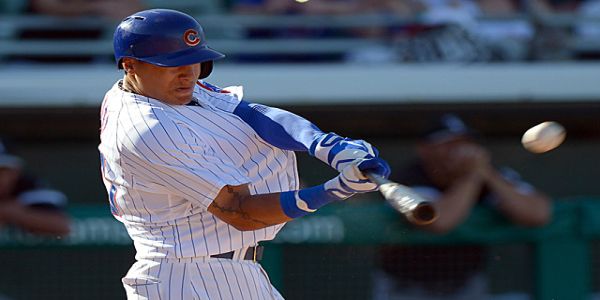 Let me preface this piece by stating that none of these players should be owned in re-draft leagues, but all three should be owned in any and all versions of a keeper format. Without further adieu, notes on the top three batting prospects in the Cubs loaded system:
Javier Baez, RHH SS – The 20-year old shortstop caught everyone's attention during spring training, showing off his electric bat speed and extension en route to hitting .298 with four HR and ten RBI in an extended look. His future stock has now been emblazoned even further after going 4/4 with four homers and seven RBI on June 10th. After hitting 16 total bombs between the Low A MID and the Advanced A FSL last season, Baez has already left the yard 13 times in just 230 plate appearances in 2013 (.570 SLG%). We're talking all-fields power, not just spinning on balls to left.
During a brief taste of this level last year, he triple slashed .188/4/13 in 80 AB's; to say he's developing rapidly would be an understatement. However, with this exponential increase in power has predictably come abatement in contact, as he's whiffed 60 times (11 BB) at a rate higher than a K per game.
Baez rates amongst the top power hitting prospects in the minors, but plate discipline and a power/contact medium will be his meal tickets to an accelerated ascent. As his frame continues to fill out (195 lbs.), his future could be at third base or a corner outfield spot. Expect diminished speed output as well (24 steals in 2012).
Albert Almora, RHH CF – The Cubs 6th overall selection in 2012 has received nothing but steady praise since arriving at the professional ranks. Almora missed the season's first 44 games while recovering from a broken hamate bone in his wrist, but since returning he's recorded hits in 30 of 71 plate appearances in the Midwest League.
His bat is loaded with line drives; however, driving the ball for power is a work in progress for the 6'2 180 lb. 19-year old. Almora has produced three homers and 19 doubles in 211 minor league at bats. He loads weight on his back leg utilizing a pretty significant leg kick, but his natural approach is that of solid contact. While contact has been a mainstay (23 career K's), he genuinely refuses to walk (six career BB's).
Almora's defense and demeanor are highly projectable, but patience must be cultivated (sound familiar?) as he climbs the MiLB ladder and faces stiffer competition on the mound. Excellent hitting mechanics should eventually allow him to the make the necessary adjustments.
Jorge Soler, RHH RF – Standing at 6'4 215, Soler possesses the high-ceiling power (potential) of his Cuban predecessors Yoenis Cespedes and Yasiel Puig. At the dish he combines the quiet stance of Puig with the ultra-aggressive swing of Cespedes. The results he garners from that swing are TBD.
A teammate of Javier Baez with Daytona in the FSL, Soler is batting .278 with eight homers and 34 runs batted in through 52 games. His 9.4 BB% makes him look like Joey Votto compared to his counterparts in this report. His approach is sound despite a vicious (not long) cut, he trusts his hands, and as a result has whiffed a very respectable 33 times. He's not a blazer on the base paths, but he is a long strider and chews up ground.
Soler was signed to a nine-year $30 million deal in 2012. The 21-year old is the most physically mature and five-tool seasoned of this prestigious prospect trio. He struggled in his first taste of spring training, but Soler's talent opened eyes and he could be the first to arrive in Chi Town; perhaps in late 2014 or 2015.
Follow on twitter @AdamGaneles for MiLB and MLB insight