Mister Fantastic: Addison Reed's Exceptional Elastic Arm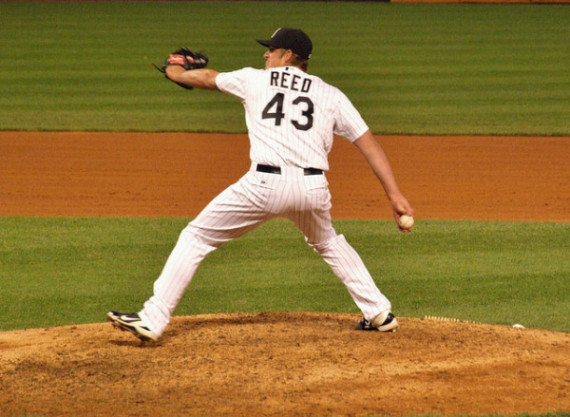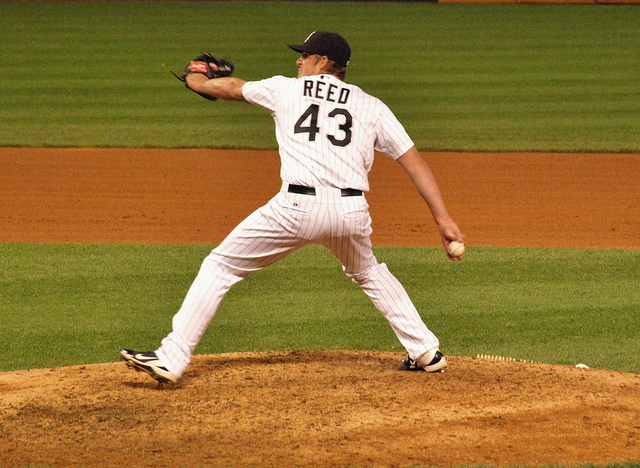 In the 2013 Relief Pitcher Guide, I wrote this about Addison Reed:
"Aside from a low strand rate (68.5%), high BABIP (.323) and somewhat low K/9 rate (8.84), Reed lived up to his sleeper status. While the K/9 rate was lower than projections, his 22.7 K% was above average – and he did well in getting ahead of hitters with a 66% first strike rate. He showed even more command in a 7.6 BB%. Basically, his 2012 ERA is going to make Reed a huge discount on draft day. There is a legit chance Reed is the most valuable reliever in the AL this season, as he is capable of a 2.70 ERA, 1.18 WHIP and 70+ K's."
As noted, it does appear he is being discounted. Anecdotally, in the fantasy baseball writers mock drafts I've done, Reed has gone toward the back tier of closer candidates. Reed was the 153rd pick in a recent 20 team industry draft behind Jim Johnson, Joel Hanrahan, Sergio Romo, Greg Holland and others and just a few picks before Huston Street, Tom Wilhelmsen, Grant Balfour and Jonathan Broxton. Indeed, several rankings have Reed anywhere from the 14th reliever to 20th off the board. At Mock Draft Central, Reed is about the 189th player selected and 23rd RP behind Steve Cishek (who I like), Broxton, Street, Jason Grilli and others.
Unlike some other hurlers, Reed has a decent amount of job security (and little chance of being traded)—Matt Thornton has gotten old/injured, Jesse Crain is injured again and Matt Lindstrom isn't the greatest pitcher in the world.
Reed just has to handle the second half better and he'll be a closer dynamo. In the second half of 2012, Reed posted a 17.2% HR/FB rate, which seems a tad high for a reliever with his stuff. His elevated HR rate probably had a decent say in his slightly low strand rate and explains why his FIP, xFIP, etc. are all lower than his ERA.
As the season went on, Reed simply struggled. If you look at Brooks Baseball, Reed began getting hammered on his fourseamer toward the end of the season and suffered a miserable August. For his career, batters bat .308 with a .465 slugging percentage on his fourseam, but, in August last year, they posted a .450 average and .800 slugging percentage. He also got less whiffs on his heater and saw slight declines in his velocity as the season progressed. Not surprisingly, his K% in the second half dipped below 20%.
Quite simply, Reed, facing the highest workload volume of his young career, broke down toward the end of the season. That said, he did improve his walk rate (although that might have to do with him being more hittable) and increased his ground balls (a positive development if it continues for his home ballpark) in 2012's second half.
Reed also had far better strike-out and walk rates in the minors and maintained some solid first-strike rates in the majors in 2012 (66%). With a full MLB season under his belt, Reed should better be acclimated to the dog days of summer and getting major league hitters out.
Lastly, if you take his one disaster outing away (0.1 innings with six earned runs allowed), you're looking at a far better ERA with Reed (it would drop to 3.82). The likelihood that a closer would be allowed (or even capable) of giving up 6 runs in an outing seems pretty small.
Certainly, Reed has the background of success to build upon a solid debut season. Fantasy owners who reach a tiny bit for Reed could be rewarded with one of the better relief seasons in the American League this year.