O's Betting on Another Texan Cast-off (sort of)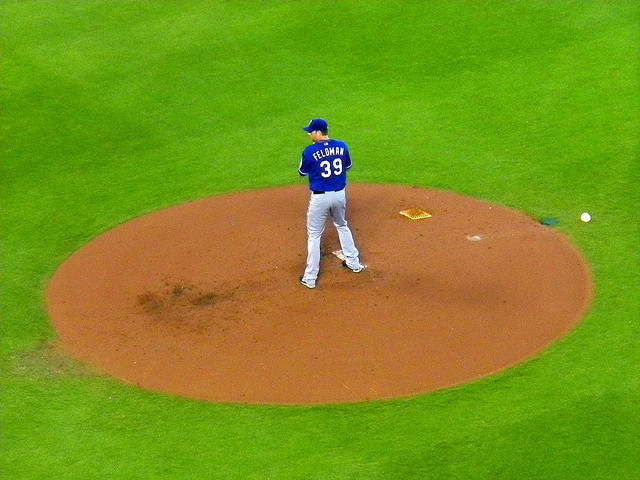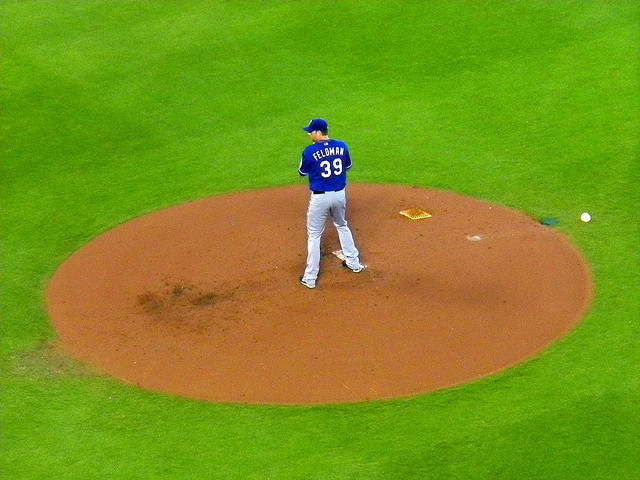 Since 2011, the Orioles have acquired Chris Davis, Tommy Hunter, Pedro Strop and Taylor Teagarden from the Texas Rangers.
In using Strop to acquire Scott Feldman, who pitched in Arlington from 2005-2012, the O's are betting on another player the Texas Rangers really didn't want—he was simply a free agent signee of the Cubs last offseason.
In 2013, Feldman has a 3.46 ERA, 3.93 FIP and 3.97 SIERA for a 1.1 fWAR. The American League ERA is 4.07, the Baltimore Orioles team ERA is 4.43.
Of course, Feldman is experiencing success in the ERA department that he hasn't before (career 4.66 ERA) and is moving to the American League East in a hitter's park. So, while his performance this season looks nice, it's unclear how much it will help the Orioles.
From 2010-2012, Feldman pitched 297 innings in Texas with a 5.15 ERA, 4.27 FIP and 4.31 SIERA. He was worth 3.9 fWAR. He relieved during some of that time, but just for 30 or so innings. As a starter (248.2 IPs), Feldman posted a 5.43 ERA, 4.40 FIP and 4.29 SIERA. Feldman did show marked improvement last year in 123 innings, so there is a case to be made that he is a new and improved pitcher now.
Feldman, in all likelihood, will not be the 3.50 ERA pitcher he was in Chicago – he doesn't strike anyone out, doesn't get a ton of groundballs, and will allow his fair share of HRs. He doesn't walk too many batters which limits the gopher ball damage. The best case scenario for fantasy baseball owners  is Feldman wins some games behind the O's high powered offense and puts up a 4.25 ERA and 1.32 WHIP, with minimal K's.
Jake Arrieta is a reclamation project for the Cubs. I imagine they'll try to give him as many starts as possible the rest of the season to see if they can make anything out of him. If that fails, he could be an intriguing bullpen arm. In fact, both he and Strop could find themselves in the catbird seat for closing duties once something happens to Kevin Gregg. There is little to no talent in the Cubs pen (depending on how you view Carlos Villanueva) and I would take the two former O's over anyone else  if I were betting on the most saves from a Cubbie now through the end of 2014. This makes Arrieta and Strop decent dynasty league considerations.
Bottom Line
Was this a good trade? No. Was this a bad trade? No. It was an eh trade.  All the Orioles really need is an innings eater who can keep the team in games. With the potent offense in Baltimore, the bar for a good starting pitcher is set on not giving up 6 or more runs through five (I kid, sort of). In that vein, Feldman should be a marked improvement over whatever the Orioles can throw out there (T.J. McFarland most notably).
That said, Feldman is gone after this season while Arietta has a few more years of control. It is certainly possible that Arietta blossoms into a solid innings eater in the next few years. So, for this to be a good trade, Feldman, without a doubt, has to be a major piece that enables the Orioles to win the division – not just Wild Card.
In the best of times (the first half of 2013), Feldman has been worth 1.1 fWAR, making duplication of that probably a dream scenario. You can give Feldman a bit of a bump given McFarland or whoever would post negative fWAR. In addition, the AL East race is certainly tight and perhaps it comes down to 2 games and perhaps Feldman is the difference.
I firmly believe that, with young pitchers, the more bullets you have, the more chances you have on hitting on one of them. Certainly the Orioles have been firing blanks for some time (Since Mike Mussina? Does Erik Bedard count? Sidney Ponson?). My reasoning goes: the more young pitchers, the better the team's chances of developing a quality, cheap young arm. Of course the flip side: if the Orioles continue to fail, they might as well get something for Arietta before he is DFA material.
Basically, at least, the Orioles didn't overpay for a mediocre pitcher. To put it another way: if the excitement is that the Orioles didn't get swindled for a mediocre pitcher (and everyone was worried a Gausman-Nolasco swap was possible), you can't be too excited about the deal.