Rebuilding a Broken Staff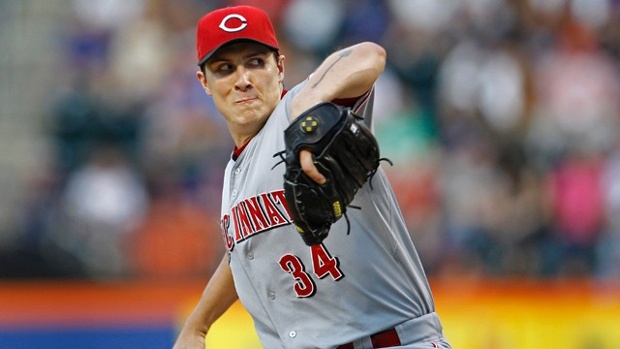 We learned recently from Ron Shandler that a team in fifth place or worse at the end of April has just a 20 percent chance of winning the league. Several of us are in that position at this point, especially if we play in multiple leagues. That's not a particularly heartening figure, but I don't think you need to pack it up and start researching eighth-string running backs for you fall dice roll known as fantasy football.
I always preach patience to fantasy baseballers encouraging them to try and wait until at least early May for any wholesale changes (unless a deal that's too good to be true comes your way, of course… there are no hard-and-fast rules on when to make moves). Ideally, I recommend waiting until mid-May which is precisely where we are right now. The samples are starting to stabilize and you can really identify some team strengths and weaknesses.
In most formats, your best bet to repairing a losing squad is via the trade market. And of course, the most fruitful avenue is to find guys you can buy low. The buy low-sell high mantra has been a part of fantasy baseball forever, so much so that I think it becomes a throwaway phrase that gets used too often and inappropriately. The overuse often comes on the sell-high side as telling someone to sell high on Jason Vargas or Aaron Harang is stupid.
First off, anyone cashing in on their excellent starts already knows that they'd be best to sell for something worth more than they paid, but the rest of their leaguemates know that, too. Who is really buying high on either of those guys (or assorted others who have surprised in the early going)? Even with Harang's 2.54 FIP essentially supporting his 2.98 ERA, you still can't really sell high on him. I mean, you can get more than the waiver pickup value you spent on him, but you're not turning him into an established player who is struggling right now, like say Ian Desmond or Brian McCann to name a couple hitters.
Buying low can definitely be done much easier as patience isn't always in high supply among fantasy baseballers. With the weather heating up and the season definitely in full swing, there are some struggling arms who would be great fits for teams trying to climb their way out of a deficit (of course, your deficit might actually be due in part to one or more of these guys in which case you can just hang on and wait for them to turn around).
Homer Bailey (CIN) – After a brutal April that included just one good start among his five, Bailey has been much better in May with three quality starts and a 2.95 ERA in 21.3 innings, but his 4.72 ERA for the season still sticks out as rather ugly. He has horrendous 1.5 HR/9 and 18.2 percent HR/FB rates, but that's supercharged by a four-homer outing during a rainy and weird outing against Pittsburgh during which the two teams combined for 10 home runs.
He has 0.84 HR/9 and 11.1 percent HR/FB rates in his other seven outings. The rest of skills are in line and ripe for a run of excellence even beyond what we've seen in May. His walks are up a bit from 2013, but the 51.4 percent groundball rate is a career-best mark and helps explain why he has allowed just two homers in 33.3 innings since that four-homer debacle. Perusing his CBS profile page shows plenty of trades where the team getting Bailey hasn't paid anywhere near what I would consider full price:
Vargas and Chase Headley for Bailey
Kyle Seager for Bailey
Michael Wacha and Stephen Piscotty for Bailey and David Wright
Ervin Santana and Danny Farquhar for Bailey and Huston Street
Street for Bailey and Kyle Parker
I'd gladly take the Bailey side on all of these deals. He was also dealt straight up in separate deals for Christian Yelich and Trevor Rosenthal – two guys I like, but not as much as Bailey.
Hiroki Kuroda (NYY) – Kuroda is consistently underrated, usually because of his age as he joined the majors at 33 and a lot of fantasy team managers are allergic to anyone over 30, especially pitchers. And yet, he's just been consistently excellent showing durability and a strong, stable skillset. He's not a strikeout force by any stretch, especially in this strikeout-heavy era, but he has enough not to embarrass while severely limiting walks to make up for it. In fact, he has his best K/BB ratio this year at 5.1 yet his 4.62 ERA is incongruent with that mark.
He's struggled mightily with men on, yielding an 800 OPS that stands as a career-worst by far. He was below 700 each of the last three years including a sparkling 625 last year. He has spent each of the last three years among baseball's best at stranding runners with LOB rates ranging from 76 to 80 percent, and yet's he down to a hilariously low 59 percent so far this season. Even getting to the 69 percent area where he spent his first three years would be a huge improvement, let alone if he jumps back over the 72-73 percent league average for starters.
Kuroda has already looked better in May so you can't buy as low as you could've on say April 25th after his poor outing against the Angels pushed his ERA to a season-high 5.28, but the age (39) and ugly composite ERA will keep his price below his true value. All of his secondary indicators put him in the mid-3.00s meaning he should be at least that for you the rest of the way, if not better.
Brandon McCarthy (ARI) – He will almost certainly be the cheapest of the trio as he's toting a 5.66 ERA doesn't exactly have a track record near Bailey's or Kuroda's. Health alone keeps his price lower, but the ugly numbers will likely make him available for a song. Despite the struggles, I love what I'm seeing with his career-best strikeout rate at 21.7 percent. That's well above his horrendous 13.2 percent mark from last year and even quite a bit better than his modest 16.9 percent mark from his days in Oakland.
In an effort to build stamina to curb those health issues that have plagued his career from the jump, he has also experienced a great boost in velocity for both his sinker and cutter. He's still not walking guys and his groundball rate is also at a career-best 52.3 percent so there is a lot to like in spite of his vomit-inducing results. He has a 58.4 percent LOB rate and 21.6 percent HR/FB, the latter of which has yielded a 1.5 HR/9. These both have to improve, especially if he continues to pitch like this. No qualified starter had a LOB rate below 63 percent or HR/FB rate above 14.5 percent last year.
He's way better than a mid-5.00s ERA guy.
—
None of these guys will singlehandedly turn your season (though Bailey has the skills for a Cueto-esque kind of run when he's clicking on all cylinders), but if you can get a couple of these (or guys like them), you can make a dent on your struggling pitching numbers. At this point, unless you have all three of these guys and a handful of the sputtering batters, you have to start being proactive if you want to turn your cellar dweller around.