Sell High on Tulo: Troy Tulowitzki's 2014 Fantasy Value and Legacy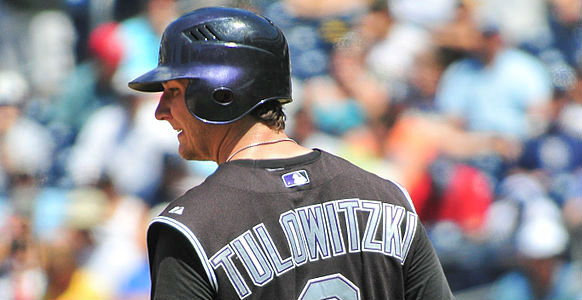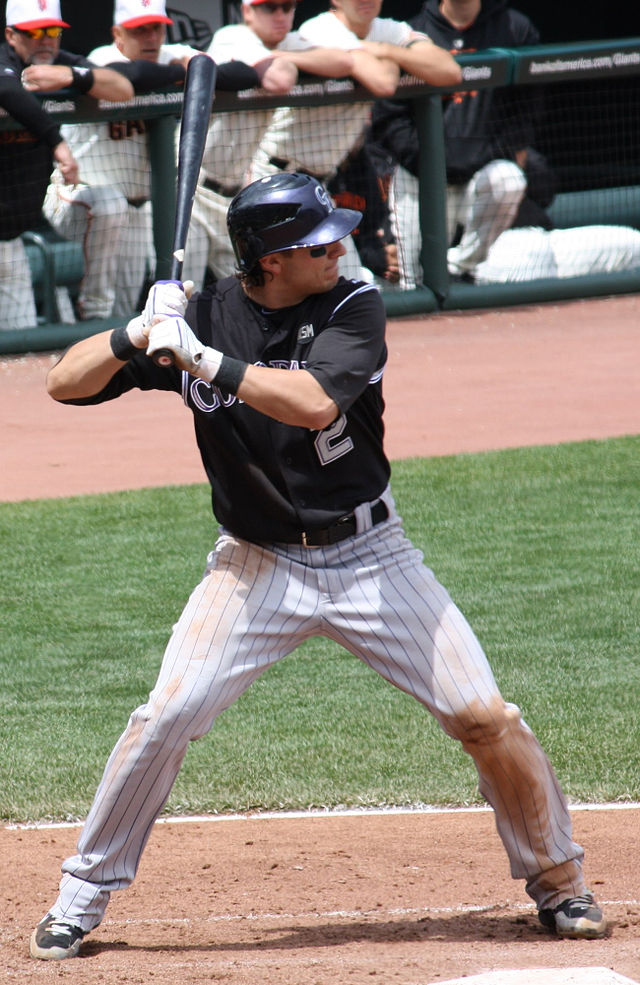 One of the most fascinating players in the game of baseball today, and one that can spark one of those five beer deep bar debates that we all love to have, I give you Troy Tulowitzki of the Colorado Rockies. The shortstop, who will turn 30 this year, finds himself at one of those movie cliché road intersections in the middle of nowhere, and we just aren't sure which road he will take for the second half of his career. His unmatchable ability pitted against his lengthy injury history and clear cut splits between home and away have made him impossible to identify in terms of his value and his potential legacy. I am first going to try and sell you on why you should sell high on Tulo in your fantasy leagues, and then take a look at his potential legacy when his career comes to an end.
2014 FANTASY TAKE
As you read this right now, Troy Tulowitzki is the best fantasy baseball player. He is batting over .400 with 34 runs scored, 31 RBI , and a scorching OPS of 1.271 after 113 at bats.  His walk rate is up (17.5%) and his line drive rate is stellar (30%). Add this to the fact that he is a shortstop and you are going to say I am insane when I give you this nutty piece of advice: SELL HIGH and SELL NOW, especially if you are in a head to head league.
It's a bold move and I may end up being wrong, but one thing I do know is, he can't play better than he is right now, and you always sell at peak value. In addition to that, here are my two major points as to why you should sell now, and go get yourself a Mike Trout or Miguel Cabrera.

SPLITS: Tulowitzki's home/away splits so far this season have to be the most imbalanced in the history of baseball. Check this out!
| | | | | |
| --- | --- | --- | --- | --- |
| 2014 | Batting   Average | OBP | SLG | OPS |
| HOME | .608 | .677 | 1.098 | 1.775 |
| AWAY | .242 | .372 | .484 | .856 |
His home numbers would win beer league slow pitch softball MVP awards, except he is doing it in Major League Baseball. There is no chance he can keep this up, so that will come down to Earth. The alarming part is how low his road numbers are. The average will likely increase, but I don't see much of an increase in the rest of those stats. Even if his splits stay this way (they aren't going to) he becomes quite the Jekyll and Hyde player.  If you are in a head to head league and the Rockies are on a road trip, his production for your matchup that week falls dramatically. Why not trade up for Trout or Cabrera who you know will give you a much more balanced effort week to week that isn't predicated upon whether they are home or away?
Oh and one more interesting point about this. Let's say you make it to the championship in your league. The Rockies will be on the road for the final week of the season, the championship week in most fantasy leagues. I realize this is looking too far down the road but if you're not trying to win it all, why are you even playing?
INJURIES: You know it's coming guys.  Tulowitzki has quite the history when it comes to injuries. In his eight full seasons he averages only 109 games played per year. He has had leg, groin, wrist, and rib injuries and as he approaches 30 years old, injuries won't be as easy to overcome. Maybe Troy plays his first full season in four years and I am dead wrong, but what if I'm not? Do you want to be staring at that red "DL" next to his name in a month when you could have had Cabrera or Trout on your roster? I don't think so.
HIS LEGACY
If you follow me and read my articles, you know I have to bring real life, real baseball in to my pieces. So here is my take on Tulowitzki's potential legacy, or lake thereof.
If he plays until he is 38, Tulowitzki is at the half way point in his career. Over the next two seasons he could potentially put up his best numbers. Ultimately though, when the sun sets behind the Rocky Mountains, I think we have a talented player that will miss the hall of fame due to lack of numbers, mainly caused by injuries and home/away splits. His 2014 splits, as I showed you earlier, are for lack of a better term, ridiculous. His career numbers aren't much different though. Hitting in the thin air at Coors Field has certainly boosted Tulo's stats.
| | | | | |
| --- | --- | --- | --- | --- |
| CAREER | Batting   Average | OBP | SLG | OPS |
| HOME | .322 | .397 | .563 | .960 |
| AWAY | .275 | .349 | .471 | .820 |
One final point is that when it comes to clutch situations, he hasn't delivered. I'll give him credit, with two outs and runners in scoring position he hits a modest .272, but in games that are late and close he hits .234, and in innings seven through nine his line is .254/.340/.400/.741.
THE BOTTOM LINE: The bottom line is I am not sold on Troy Tulowitzki as we wait to see which road he takes for the second half of his career, but what I am sold on is that you should sell him high and sell him now, especially if you are in head to head leagues. A part of me hopes I am wrong because I am a fan of his and hope he does well, but the splits and his injury history tell me otherwise, and the facts don't lie.  Sell high on Tulo.