Stars on the Shelf: TheFantasyFix.com's Week 17 DL Report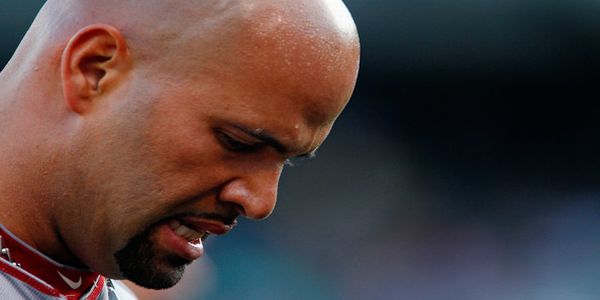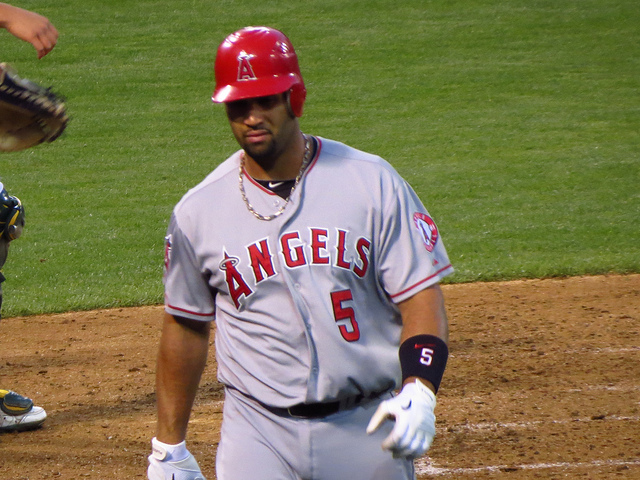 Here is TheFantasyFix.com's week seventeen update on all notable injured players, right here in one spot. Here you will find an update on a player's progress as well as my spin on their expected return dates and fantasy impact upon return. The players are listed by expected return date.
The big addition this week is Albert Pujols.  Pujols may very well be done for the rest of the season, although he is avoiding surgery and claims he will return.  The Angels are going nowhere so I think his season is likely finished.
NEW ON THE SHELF: Albert Pujols, Matt Moore, Yadier Molina, Miguel Montero
BACK IN ACTION: Curtis Granderson, BJ Upton (Saturday), Alex Rodriguez (I know, but its still a possibility)
KEEP EYE ON: Carlos Gonzalez (thumb)
| PLAYER | EXPECTED RETURN DATE | LATEST UPDATE |
| --- | --- | --- |
| Domonic Brown | 8/6/2013 | Brown is clear of all post-concussion symptoms and is swinging a bat in hopes to return to the Phillies lineup early next week. Brown has had a fantastic season, especially in the power and run production department. He is primed to coast past 30 homers and will see himself slide up the draft rankings for 2014 without a doubt. |
| Josh Willingham | 8/6/2013 | Wllingham is headed out to the rehab trail, a sign that the knee has recovered from surgery and he's ready to go. If all goes well, assuming his at bats are enough to deem him ready to activate the Twins will likely bring him back next week. With a healthy knee, Willingham could potentially show much better results with the bat than he did prior to going down. He could be worth a look in 12+ team leagues if you need a OF bat. |
| Rafael Betancourt | 8/9/2013 | The only date I saw regarding Betancourt possibly returning was a hypothetical from legend Peter Gammons, who said August 10th. So I am saying August 9th so if I am closer I can say I beat Peter Gammons. But in all seriousness, I thought Betancourt would be back already, guess its taking him longer to recover. |
| Ryan Vogelsong | 8/9/2013 | Vogelsong tossed 5 scoreless in his last rehab start on 62 pitches, tallying 3 strikeouts. if he was dropped he's worth a grab now to stash because he should be back in less than a week. At this point in the year your FA pool for pitching probably looks like an early 2000's graveyard so he's worth the stash in my opinion. |
| Colby Lewis | 8/9/2013 | Lewis could return to the Rangers next week, but they have a full house in their rotation, with five guys all pitching quite well. There is of course always the possibility of them demoting Perez and giving the ball to Lewis for the late season run, choosing experience over current results. Keep an eye on this. Either way, Colby Lewis should a make or break for your team at this stage in the game. |
| Jon Niese | 8/11/2013 | Niese threw 4 innings giving up 2 hits, with 3 strikeouts in his rehab outing Thursday. He will likely go one more to build up his innings and pitch count and then can rejoin the Mets by next weekend. The Mets are going with a 6-man rotation to try and limit/preserve Harvey and Wheeler, so Niese will get one of those spots without question. Stash if you need pitching. |
| Miguel Montero | 8/13/2013 | Montero has been battling lower back pain for a good part of the season and the DBacks have shut him down. This reads eerily similar to how the Cardinals handled Yadier Molina, just a different part of the body. My guess is some rest and treatment should get him back in the mix when the stint is up, which should be Tuesday, the 13th. |
| Yadier Molina | 8/15/2013 | Molina had been playing with right knee discomfort for about a month. The Cardinals' leader had to finally shut it down. This is a smart move, the Cards are contending and a 15 day stint wont kill them. They will need him in the stretch run and if they make it, the playoffs. He should be back in 2 weeks unless something happens to set that back. |
| Alex Cobb | 8/16/2013 | Cobb is concussion symptom free, but battling a blister. It shouldn't deter his progress long though, and if he is able to get back to rehab starts this weekend as reported, barring any blister flare-ups, he should rejoin the Rays earlier than expected. The possible return for Cobb is 2 weeks. |
| Matt Moore | 8/17/2013 | Moore felt pain in his pitching elbow which set off alarms everywhere! The first thing everyone thinks about is Tonny John Surgery. But it turns out there is good news, the MRI showed no signs of a ligament tear or anything close to that, so after rest and a stint on the DL he should be back in around 2 weeks. He is having a good season so far, although I still consider Moore more of a smoke and mirrors kind of pitcher as opposed to dominant. |
| Yovani Gallardo | 8/20/2013 | Gallardo tweaked his hamstring throwing a pitch and left the game immediately. The Brewers are finsihed this year so there is no need to rush him back. Plus, its not like he's throwing well anyway. He should miss a few weeks, my guess is he'll be back in about 3. |
| Johnny Cueto | 8/28/2013 | Another week of sand falls into the bottom half of the hour-glass and Cueto has yet to pick up a baseball. He is still doing "strengthening exercises". The Reds rotation is pitching very well in his absence, including his direct replacement Tony Cingrani. With this in mind, there is no rush for the Reds to bring their ace back. This is his third stint on the DL this year for the same injury, so they will take their time. Cueto has been a fantasy bust this year, throwing only 48 innings on the season. He should return in late August, but the question is, who does he replace? If he is 100% it will be somebody, but that name remains unfounded at this point. Cingrani, Leake, Arroyo? We'll see. Let's see Cueto pick up the baseball first before we start speculating. |
| Clay Buchholz | 8/28/2013 | Buchholz is throwing long toss, and incorporating all of his pitches during throwing sessions. He is 2 days away from hearing if he can get back on the bump or not. If he is cleared to do so, he will need a series of bullpen sessions, followed by throwing some live BP, then some rehab games. He likely wont be seen back in Boston until the end of August, and the trade for Jake Peavy reduces their urgency for their first-half ace to return earlier than necessary. |
| Ryan Howard | 9/3/2013 | Howard gave a vague and cloudy answer regarding his return, simply saying he will get back to playing when he no longer feels pain. I don't see him returning until into September, and I also don't see him being much of a fantasy factor for the rest of the season. |
| Roy Halladay | 9/3/2013 | Halladay continues to throw bullpen sessions which are apparently going pain-free and well. There has been no report about him pitching to live hitting, let alone a rehab start. Once that timetable is established a return date can be determined, but I am convinced we may see the Doc return to the hill around Labor Day, so about a month from now. |
| Ben Revere | 9/6/2013 | Revere is on crutches and about 5 weeks away from returning. Not to be harsh, but if you are relying on Revere to come back at that point in the season, it might be time to start researching your Fantasy Football drafts. |
| Angel Pagan | 9/17/2013 | Regardless of Bruce Bochy's optimism, I think we have seen the last of Pagan for 2013. All signs point to it in my opinion. First, a hamstring injury of his severity is very difficult to dictate a timeframe for return on, especially considering it required surgery in this instance. Secondly, the Giants (although they should never be counted out) are all but finished as they slip farther and farther down in the NL West. If he comes back I'll be surprised. |
| Cory Luebke | OUT FOR SEASON | If your manager says it, then its true. Cory Luebke is likely out for the season, officially missing all of 2013 due to complications with his Tommy John Surgery. He should be primed to come back 100% healthy in 2014, and could be a nice sleeper pick for your rotation next season. |
| Brandon Morrow | OUT FOR SEASON | I read Morrow has an entrapped radial nerve in his pitching forearm. I have no idea what that means, except that he's probably finished for the 2013 season. The pitcher who was ranked in the top 100 overall players on draft day (which blows my mind) was a complete misfire once again for fantasy owners. I want to meet the fantasy owner who still wants to take chances on this guy going forward, because its not me. |
| Aramis Ramirez | UNKNOWN | ARam is not progressing as he should be at this stage in the game. He is merely taking some BP and nothing more. He has stated he feels he will not get back to 100% until after the season is over, so the Brewers could just shut him down, considering the white flag was waived long before Braun hit the bricks for the year. No timetable for a return here, because frankly, there just might not be one. |
| Matt Kemp | UNKNOWN | Kemp is stalled in his recovery from a sprained ankle. He has not been cleared to resume baseball acitivities. Until he can begin those, its impossible to determine a return date, but my best guess is at least 3 weeks. Running the bases is the last thing to do before rehab games, and if he isn't even doing anything yet, with this injury, he wont be back soon. He is arguably the biggest bust of 2013 based on his draft rank. |
| Jason Grilli | UNKNOWN | Grilli is either 3-4 weeks away from returning or done for the season. In his most recent interview that I have read regarding the injury, he said we can guarantee he will pitch again this season. With all due respect to Jason, and I hope he does because he deserves it, players say those things all the time. I hope he does come back because he has been a great story, like his team the Pirates have been in 2013. But for now, its Melancon's turn to show what he can do. Until Grilli picks up a baseball, he is stranded in "UNKNOWN-ville". |
| Albert Pujols | OUT INDEFINITELY – LIKELY OUT FOR SEASON | The once immortal player has battled injuries all season, and that 10 year contract signed with the Angels is looking much more like a marathon than a sprint. Pujols allegedly does not require surgery on his foot, and thinks he can return this season. I don't see this happening. The Angels are finished and it would serve no purpose to put him back out there as opposed to letting him rest and recover to hopefully bounce back to form in 2014. I am pretty sure we have seen the last of Albert Pujols in 2013. He is now a finalist for my year end All Team-Bust. |
| Chris Carpenter | UNKOWN-OUT INDEFINITELY | Over a week ago Carpenter got rocked in a rehab game, and felt re-newed numbness, but this time in his pitching hand. He must have a series of nerve issues at this point, and my guess is his unlikely miraculous comeback is exactly that, unlikely. His season, im my outlook, is probably toast. |