Stars on the Shelf: TheFantasyFix.com's Week 8 DL Report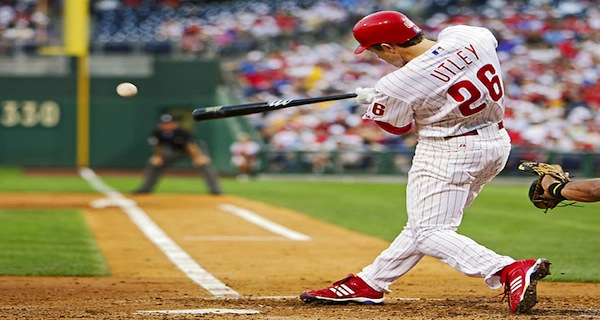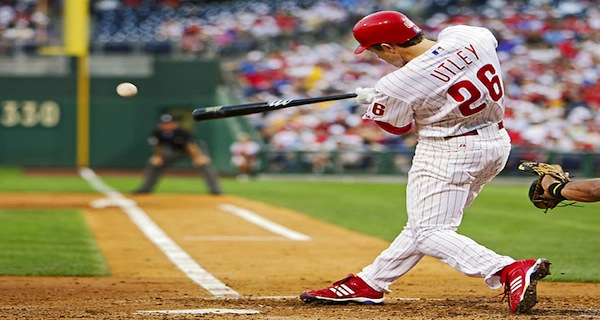 Here is TheFantasyFix.com's week eight update on notable injured players. Here you will find an update on a player's progress as well as my spin on their expected return dates and fantasy impact upon return. The players are listed by expected return date.
The big additions here are a pair of star second basemen, Chase Utley and Ian Kinsler. While Kinsler should be back after the stint is up, Utley could be a month or more.
NEW ON THE SHELF: Chase Utley, Ian Kinsler, Ryan Vogelsong, Jaime Garcia, Alexi Ogando, Andy Pettitte
BACK IN ACTION: Jason Heyward, Andrew Bailey, Matt Garza, Michael Cuddyer, AJ Pierzynski, John Danks
| PLAYER | EXPECTED RETURN DATE | LATEST UPDATE |
| --- | --- | --- |
| Josh Reddick | 5/27/2013 | As of now surgery is not needed for Reddick, and as long as he feels good taking hacks could be back in less than a week. Stay tuned though. Wrist injuries are tough. |
| Jered Weaver | 5/28/2013 | The Angels' wildman is ready to rejoin his team after a 75 pitch rehab game Wednesday. He will likely either pitch on Monday or Tuesday against the stumbling Dodgers. Expect typical Weaver here. |
| Kevin Youkilis | 5/31/2013 | Youkilis, recovering from the back injury that sidelined him, has begun playing in simulated games. He has yet to be cleared to play in extended spring training games, which is the real test. Assuming he is cleared to play in real games soon, and gets through a few in a row without aggravation in his back, he could rejoin the Yankees in a week. |
| Cameron Maybin | 5/31/2013 | Maybin has finally been cleared to play in minor league games. They will ride it out several games to make sure he doesn't feel renewed discomfort in his wrist. If all goes well he could be back a week from today. |
| Andy Pettitte | 6/1/2013 | Pettitte hit the DL simply because he is about to be 41 years old. It isn't serious, and it was likely made so they Yanks could call someone up while Andy rested his back. He is scheduled to come back when the initial 15 days are up. |
| Josh Beckett | 6/2/2013 | The struggling Beckett did some throwing the other day without any issues with the groin. Next step is the mound. I don't even know if the Dodgers will make him go on a rehab assignment. That team is so messed up right now that they might as well just get him back in the mix and hope he turns his season around fast. He should be back in a week or more unless he experiences a set back. |
| Mark Teixeira | 6/3/2013 | Teixeira has finally passed the test of taking batting practice. that is a huge hurdle to pass with a wrist injury. he should be on his way to a rehab assignment early next week. The Yankees will make sure he can play consecutively with no issue, and with results of course so they'll have him play in several games. Considering how well the Yankees are playing and Overbay as his replacement, there is no rush (fantasy owners don't want to hear that of course). I think Mark will rejoin the Yankees on June 3rd against the Indians, so as not to enter him right into the fire of a Red Sox series. |
| Ian Kinsler | 6/4/2013 | Kinsler was placed on the DL after sitting a couple games with soreness around his ribs he felt while swinging. This doesn't appear to be all that serious, more of a precautionary stint, and I think he'll be back when eligible. |
| Austin Jackson | 6/4/2013 | According to Jim Leyland, Austin Jackson is feeling good and if it was up to AJax he would be back already, but Leyland said he wants him at 100%, not 85, so they aren't rushing him. Owners shouldn't worry, the strain was minor initially. With Miguel Cabrera hitting enough for nine guys on his own, this just seems like a "I'm in charge around here" power move by Leyland. I think AJax will be back soon. |
| Hanley Ramirez | 6/4/2013 | Ramirez has been testing out his injured hamstring by running before games. He looks to be on track to make it back in a couple of weeks. Fantasy owners are well aware they can count the amount of games he has played this year with their fingers, so other than an MVP-esque second half, Hanley was an absolute bust draft pick considering how high he is ranked each year. |
| Josh Johnson | 6/5/2013 | Johnson had a successful first rehab start with no pain, and is set to throw again Saturday (5/25), probably getting up to 5 innings or so. He will likely go one more start after that around 5/30 and then rejoin the Blue Jays at the end of the first week in June. |
| Colby Lewis | 6/14/2013 | Lewis threw abot 6-7 mph lower than his usual speed in a recent rehab start, a sign that he is not ready to return yet. The hope here is a few more rehab starts could build the strength up to get him where he needs to be. Lewis is recovering from Tommy John Surgery so this isn't abnormal. The next start is four innings on Saturday. The optimistic timeframe now is mid-June. |
| David Price | 6/15/2013 | One of my favorite player tweeters, Price wrote "I don't know what to do with myself" in regards to his boredom from not being able to pitch right now. Price will not be ready to come off he DL when eligible as I expected. I am holding on to that 1 month timeframe for this injury, so I'm sticking with my guns, mid-June. Hopefully when he returns, fantasy owners will see the David Price of old emerge. |
| Alexi Ogando | 6/15/2013 | Ogando is on the DL with a bicep injury. He is throwing on flat ground, but not at full speed. He needs to build that up slowly, then once he is at 100% arm speed, he can hit the mound for bullpens sessons. If those are successful he will need a couple of rehab starts, so I think three weeks should do it barring any setbacks. |
| Brandon Beachy | 6/15/2013 | Beachy is making a rehab start tonight (Friday), and is on pace to rejoin the Braves mid-June. He is still only owned in 36% of yahoo leagues (up 8% from last week). Go get him and stash him now, stop reading! Then come back and keep reading please. |
| Giancarlo Stanton | 6/15/2013 | Stanton has started participating in batting practice, so its a step in the right direction but he is still a few weeks away. Owners obviously hope the injuries will be behind him when he returns, and hope he does some mashing for Miami. |
| Adam Eaton | 6/21/2013 | Eaton has had the pump the brakes once again. More soreness in his elbow has him shut down for at least 2 weeks. As long as an MRI doesn't show ligament damage, he could return in two weeks, play in a week or rehab games and be back after mid-month. Eaton himself tweeted that it is a "minor speedbump", so at least he's positive about it…………kids. |
| Corey Hart | 6/30/2013 | It is unlikely Hart will be cleared to play in minor league games until mid-month, and the Brewers have already said when that does eventually happen, it will be an extensive rehab process. We will see Hart back with the Brew Crew late June/early July at the earliest. |
| Aaron Hill | 6/30/2013 | Hill is going back to the doctor on Memorial Day to look into his hand's healing progress. He is way behind the initial diagnosis, and I'm not sold on recent estimates of mid-June. I am sticking with a late June return but that is completely arbitrary until we hear what the doctor says about is hand. |
| Daniel Hudson | 7/1/2013 | When asked how he felt after throwing in an extended spring training game, Hudson tweeted " Feeling good but still knocking on wood each morning!" He will throw in another spring training game to see if he can replicate the 92mph average on his fastball before going on a minor league assignment. If all goes well, I still say July. |
| Michael Pineda | 7/1/2013 | Pineda tossed 5 innings in extended spring training. He isn't far away from a rehab assignment, and could join the Yankees in July. He is worth a stash, although his role upon return is uncertain, although if it was up to be he would replace HR derby pitcher Phil Hughes. |
| Chase Utley | 7/1/2013 | Utley is back in familiar territory, on the shelf. Due to his track record over the last 4 seasons he earned his place as the featured image for this week's piece. Utley is out with a "mild strain", but don't be fooled, nothing with Utley should be considered mild anymore. It is said to be a 2-4 week DL stint, bank on at least 4 weeks. I am saying he will be back to start July, and that's because I'm in a good mood. Easily one of the most frustrating players to own in fantasy baseball, top second baseman with power, but a major injury risk annually. He hasn't played more than 115 games since 2009. |
| Ryan Vogelsong | 7/5/2013 | Vogelsong had surgery on his hand that was fractured when he was hit by a pitch while batting. He was actually pitching well that day too. Initial return date is said to be 6 weeks which I agree with. The Giants pitching has been really bad this year, so they will welcome him back hoping for a return to the 2011, early 2012 Vogelsong to help them try and win the NL West. From all interviews with him and what people say about him, he is one of the best dudes in baseball so here's hoping for a quick bounce back. |
| Ryan Ludwick | 7/5/2013 | Ludwick is on the 60-Day DL recovering from a torn labrum in his shoulder. The late round thumper should be back around the All-Star break, he may be available on your FA list if you are hurting for a UTIL/OF power spot upon his return. |
| Brett Anderson | 7/17/2013 | So that discomfort in Anderson's ankle was validated when it was discovered he had a fracture. He is now shut down for another few weeks, then he has to build up his arm again and rehab, etc. I don't think we'll see him back until most of the Tommy John guys come back after the All-Star break. This guy just can't stay healthy. |
| Alex Rodriguez | 7/17/2013 | ARod, besides selling mansions for $15 million profits, is taking grounders and swings in the batting cages. There will be no change in his return as is still slated to return after the All Star break. |
| Cory Luebke | 7/17/2013 | mid-July is still the target for Luebke's return from Tommy John Surgery. He is stash-worthy if you have the open DL spot. When healthy the lefty is good for a low ERA and good strikeout numbers. |
| Jose Reyes | 7/17/2013 | The Blue Jays are still convinced Reyes could be back by the end of June. Perhaps they think shaving lines into ones eyebrow boosts the healing process. There is nothing about Reyes' history that tells me he will be back sooner than later. I am sticking with my prediction of around the All-Star break. |
| Derek Jeter | 8/1/2013 | Jeter is having his walking boot removed and was told his ankle is finally healing. I still have him coming back August 1st due to the Yankees ultra-conservative approach to rehabbing players. He could very well be back after the All Star Game but I doubt it. |
| Chris Carpenter | UNKNOWN | Forget Tim Lincecum, 38 year old Chris Carpenter is the Freak. Going from likely not able to pitch at all in 2013 and possibly retire to being cleared to face live hitters is simply incredible. He could join the Cardinals rotation in early July, and they could use it if he is effective now that Garcia is done. Worth a stash if you have a roster spot and are desperate for pitching, but don't have visions of prime Carpenter dancing in your head. |
| Jayson Werth | UNKNOWN | Werth had what sounds like a pretty severe setback when he was just about to return to action. They are playing this pretty close to the vest, and I have read two more weeks, but this sounds more serious to me. |
| Jaime Garcia | UNKNOWN – OUT INDEFINITELY | Garcia was diagnosed with a tear in his labrum in his left shoulder. He will require surgery. It hasn't officially said that his season is toast, but for fantasy purposes………drop away. |
| Ryan Madson | UNKNOWN – OUT INDEFINITELY | Madson had yet another setback, feeling soreness once again in his surgically repaired elbow. He is offically completely shut down. Ernesto Frieri owners are happy, as his job security just got that much better. I think Madson's season could be a lost cause at this point. This is his third setback with pain in that elbow. I wish him all the best in a comeback. |
| Matt Harrison | UNKNOWN – OUT INDEFINITELY | Harrison is falling apart at the seams. Harrison had his second back surgery in two weeks and words being used to describe him pitching again this season are words like "hopeful". Maybe a September return at best? |
| Roy Halladay | UNKNOWN – OUT INDEFINITELY | Halladay's doctor said Roy's post-surgery range of motion was excellent. This is vague when applied to pitching of course, but sounds good right? Halladay is convinced he can pitch again this year. Rest and rehab points to September, so approaching fantasy playoff time. I suppose he is worth a hold if you have an empty DL spot anyway, but don't bother if you need the spot for someone who isn't possibly out for the season. |
| JJ Putz | UNKNOWN – OUT INDEFINITELY | Putz said he will try to return before the end fo the season. That wording alone screams that his 2013 is toast. He is ok to be dropped in all formats as Heath Bell has taken over as closer with David Hernandez waiting in the wings. |