The Weekly Standard: All-Star Snub Edition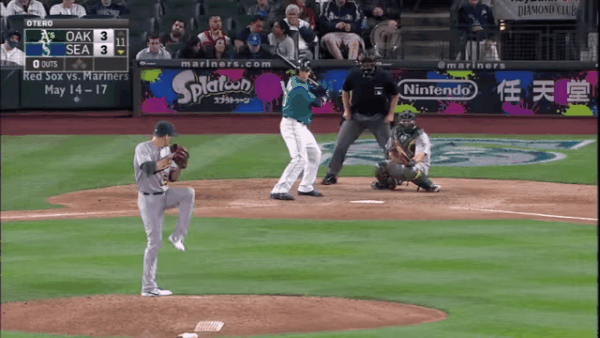 We are used to looking at the best position player, starting pitcher, and relief pitcher on the fantasy market, but it is that time of year where everyone comes out with their list of all-star snubs. I'll join in with the fun and pick one player at each position (plus a starting pitcher and relief pitcher). With the fantasy game set to shut down for a week it is a nice time for a diversion.
Catcher: Yasmani Grandal— Los Angeles Dodgers
Key Numbers: .271, 11 HR, 29 Runs, 33 RBI, o SB, 20 BB
Why is he out?
Simply put, he is not Yadier Molina. He is a better player than Molina, but there has been a long-standing debate about whether the game should feature the absolute best players at every position or the fan favorites. Most of the time those are one in the same, but occasionally they are not. Grandal almost doubles Molina's 1.2 fWAR, but Molina could be a future Hall of Fame, so there it goes.
First Base: Logan Morrison— Tampa Bay Rays
Key Numbers: .256, 24 HR, 46 Runs, 57 RBI, 1 SB, 47 BB
Why is he out?
It's a numbers game really. The Athletics have to have a representative (really they shouldn't but that's an argument for another day) so they get Yonder Alonso. The same is true of the Blue Jays and they get Justin Smoak. Corey Dickerson is legitimately having a great season, so he gets squeezed out even though he is technically the best first baseman in the American League (2.9 fWAR).
Second Base: Josh Harrison— Pittsburgh Pirates
Key Numbers: .281, 9 HR, 35 Runs, 27 RBI, 10 SB, 21 BB
Why is he out?
He technically is the second best second baseman in the NL behind Daniel Murphy, but they put in D.J. LeMaheiu in instead. Harrison's numbers don't jump off the page, but he has shown a little more power and a little more patience than he has in prior seasons and should have been rewarded. Pittsburgh has been bad, but this would have been a natural opportunity to get them their representation.
Third Base: Travis Shaw— Milwaukee Brewers
Key Numbers: .297, 18 HR, 45 Runs, 61 RBI, 7 SB, 28 BB
Why is he out?
This could be Anthony Rendon except they nominated him for one of the last picks. Arenado and Lamb are not bad selections given their numbers, but they are not the best or second best third basemen in the NL right now. Those honors belong to Shaw and Rendon, but we can forgive them for going with star power and numbers that jump off the page.
Shortstop: Andrelton Simmons— Los Angeles Angels
Key Numbers: .283, 9 HR, 41 Runs, 38 RBI, 13 SB, 26 BB
Why is he out?
His best asset is not shown here. He is on pace to accumulate more than 20 defensive runs saved this season. That, coupled with his offense, gives him 2.7 fWAR on the season. That's good enough to trail only Carlos Correa in the AL. Francisco Lindor is a similar player with a better offensive pedigree, but Simmons has outhit and outfielded him this season. He is one of the main reasons the Angels have remained in the wild card hunt.
Outfield: Steven Souza Jr.— Tampa Bay Rays
Key Numbers: .271, 16 HR, 45 Runs, 55 RBI, 4 SB, 44 BB
Why is he out?
Avisal Garcia and Michael Brantley took those last two reserve slots in the AL. Neither one likely deserved it, but the White Sox had to have their representative and there was really nowhere else to pick it. MLB really needs to stop doing that.
Outfield: Justin Upton— Detroit Tigers
Key Numbers: .275, 15 HR, 49 Runs, 54 RBI, 5 SB, 34 BB
Why is he out?
There is such a thing as reverse discrimination. No, it isn't about race or ethnicity. It comes when a bad team has too many all-star eligible players. Somehow the coaches and league feel those teams shouldn't have too many representatives. It doesn't look good even though the all-stars on that team aren't the reason why they are losing. It's everyone else.
Outfield: Andrew McCutchen— Pittsburgh Pirates
Key Numbers: .288, 16 HR, 49 Runs, 49 RBI, 6 SB, 40 BB
Why is he out?
His June and July have been spectacular, but he spent most of the first two months scuffling. Players should always be graded on their total output. He probably is suffering a little from the same disease that Upton has as well. The Pirates have been bad and no one really wants to reward them with too many all-stars.
Starting Pitcher: Chris Archer— Tampa Bay Rays
Key Numbers: 7-5, 116.1 INN, 3.95 ERA, 1.238 WHIP, 139 SO
Why is he out?
Like it or not, the all-star selection process is still dominated by the four major fantasy categories and he only lights up the page on one of those statistics. His 3.02 FIP is probably a much better indication of how he is pitching. If you add in the strikeouts and durability then he is definitely one of the best five pitchers in the AL.
Relief Pitcher: Chris Devenski— Houston Astros
Key Numbers: 5-3, 50.1 INN, 2.15 ERA, 0.775 WHIP, 70 SO, 3 SV
Why is he out?
By selecting Andrew Miller and Dellin Betances, the coaches and league actually demonstrated some foresight into the changing nature of bullpens. There were just too many starters on the roster. Devenski probably has been more integral to Houston's success than anyone on that pitching staff other than Dallas Keuchel.