Three Teams Who May Be Better Off Selling at the Deadline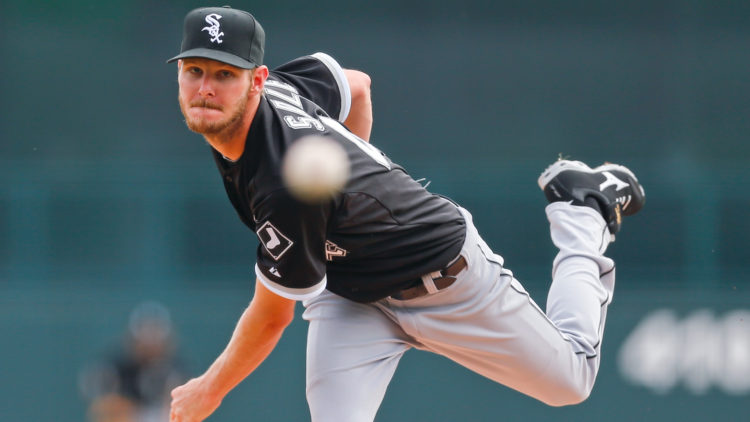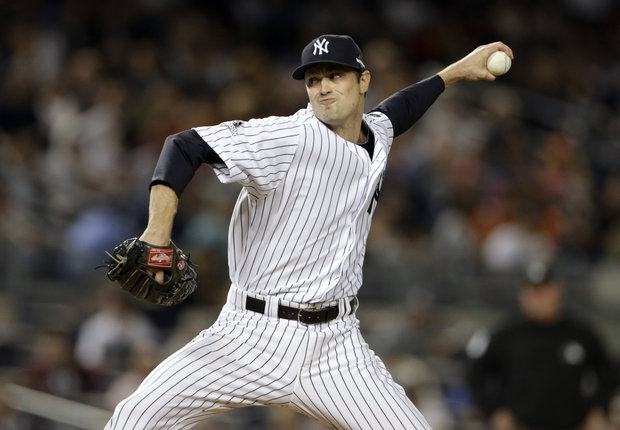 Deadline day is right around the corner, and aside from a couple of deals in the past few days, we've mostly just heard rumors of teams that "could" make a trade, but very few definite candidates to be dealt before the deadline. Since the addition of the second wild card spot in each league, more teams prefer to buy at the deadline, rather than sell. We know a few teams that will be selling for sure at the deadline: the Philadelphia Phillies, Arizona Diamondbacks, Atlanta Braves, Cincinnati Reds, Milwaukee Brewers, San Diego Padres, and Minnesota Twins. There are plenty of other teams that you could make a case for selling, but their front offices seem reluctant to label themselves as "sellers".
Teams like the New York Yankees, Kansas City Royals, and Chicago White Sox seem to be weighing whether or not selling is worth it, but the clock is ticking. It's always wise to choose a direction at the deadline; you either buy, or you sell. There are often cases where teams just don't see the value in doing anything at the deadline, so they stand pat, and that's fine. A lot of times there aren't deals out there that they believe benefit their respective ball club. But, for example, hanging onto to a Carlos Beltran instead of trading him at the deadline, and then missing the playoffs, seems to be a foolish idea. Beltran, who is 39-years-old, is a free agent at the end of the year, and doesn't pose long-term value to the Yankees. The New York Mets turned Carlos Beltran, an impending free agent at the end of 2011, into Zach Wheeler, one of the game's top prospects at the time.
So, while we wait for the deadline to hit, let's have a little fun here and pretend that these three on-the-fence teams all decide to sell off pieces. What names can we realistically expect to be floated out there? There would be significant value added to the market, especially the depleted starting pitching market. Let's take a look at what these teams would be selling, who would be interested, and the return that we can expect them to get. Take it with a grain of salt, as nothing is guaranteed in this game.
Kansas City Royals
The defending champions have had a rather unlucky season, combining various injuries with subpar performances. Throughout the season, we've heard a decent amount of talk about whether or not the team would trade closer Wade Davis. The asking price for Davis is said to be sky high, but within the friendly confines of this article, no price is too high to pay. So, the assumption is that in order to acquire his services, you would have to give up two of your top prospects, along with a top ten organizational piece, and prospect who needs work but possess upside. There aren't a lot of teams, if any, that are going to pay that price for a year-and-a-half of a reliever, albeit a very good one. If there was a team to pull the trigger on this sort of deal, the Washington Nationals make the most sense. If the Royals are open to it, they might be able to package Ian Kennedy and his contract with Davis, which would bring down the cost to acquire Davis and would free up a lot of cap space.
The conversation would likely start with either Lucas Giolito or Trea Turner, and it would likely turn to Victor Robles after that. Add Wilmer Difo to the mix, and throw in that lottery ticket, perhaps a Pedro Severino, and you have yourself a deal. This move would add a ton of current value to this Nationals team, but the long-term risk might be too much to risk. The Royals would walk away with either a top young arm, or a fantastic middle infielder, without waving the white flag on the future of the team. On top of that, they add a few more nice pieces to their minor league system to help them down the road.
Along with Davis, there have been rumblings about Edinson Volquez, Luke Hochevar, and Kendrys Morales, as well. This makes sense, given the fact that all three are set to hit free agency at season's end. Hochever could be a cheaper option to the other relievers on the market, and a team that misses out on a high-end reliever, say, the San Francisco Giants, could end up paying a cheaper cost to add Hochevar to their bullpen.
Edinson Volquez has said that he wants to stay in Kansas City, but the team may be looking to get something in return for him before he hits the market. It's not clear just how large the market will be for Volquez, but chances are, he comes pretty cheap to whatever team trades for him. Volquez has had a rough year in Kansas City, posting 4.56 ERA on the season, which is over a run higher than his ERA last season. The Texas Rangers could be a team of interest, as their rotation has been a dumpster fire behind Cole Hamels and Yu Darvish. The Royals could likely net a C+ level prospect in return for Volquez, which should be more than enough to convince them to cut ties with the right-hander.
The team might already be anticipating selling Kendrys Morales, as they started him at first base last Sunday, showing teams that he's more than just a DH. Morales provides power from both sides of the plate, but his market is limited if he can only DH. Therefore, it makes sense as to why the Royals would throw him out there at first base, as a way to market to other ball clubs that he can still play the field. Morales is slashing .331/.399/.589 since June 1st, and has 16 home runs and 49 RBIs total on the season. It's not outrageous to think that the team could land a B grade prospect in return for Morales, given how the market has been paying this season.
Chicago White Sox
The Chicago White Sox front office made a lot of moves in the offseason to try and propel their club to the front of the AL Central, and while it seemed to working in April, the team has fallen off significantly since then. The club currently sits two games below .500 as this article is being written, and reports are that they're taking calls on just about everyone on the roster.
The most intriguing name, of course, is Chris Sale, the ace of the team's pitching staff. Early reports have been that the asking price is astronomically high, which should be no surprise to anyone. The Dodgers reportedly are said to be offering up Julio Urias in a hypothetical Chris Sale deal, which would definitely get Chicago's attention, at the very least. When the Red Sox called, it's safe to assume that the White Sox told them it would cost Yoan Moncada and Andrew Benintendi, plus more. Chris Sale is one of the best pitchers in baseball, and he's also on a team-friendly contract. This deal might be so huge that teams may be reluctant to do it in the middle of the season, and might prefer to wait until the winter to make a trade of this magnitude. However, if he truly is available, don't be surprised if there is a huge bidding war for the 27-year-old.
Todd Frazier is someone who could be on the move again, as the 29-year-old is being shopped for the second straight year. Frazier is second in baseball in home runs with 29, though he's hitting just .212 on the season. Despite the big power numbers, Frazier has been good for just 1.0 WAR this season, far behind the 4.4 WAR he posted last season. Nonetheless, there should be plenty of calls on Frazier if the Sox are serious about moving him. Frazier still has one year on his contract after this year, so you wouldn't be paying the price for a rental. If the New York Mets are serious about making another run this year, they could be a team that might be interested in his services. The White Sox gave up Frankie Montas, Micah Johnson, and Trayce Thompson in the deal to initially acquire Frazier, so they would likely want something of at least equal value in return.
Whether or not the White Sox truly label themselves as "sellers" one thing is almost certain, and it's that relief pitcher David Robertson is likely to be moved before Monday's deadline. The return for Robertson, however, all rides on how much of his contract the White Sox are willing to eat up in a potential trade. There are plenty of teams in need of relief pitching, and Robertson wouldn't cost nearly as much as some of the other names on the market. Robertson is in the midst of his worst season to date, as he's posted a 4.35 ERA with four blown saves and an ugly 4.6 BB/9. He's still missing bats and striking out more than a batter per inning, so his stuff is still there. There will be plenty of teams lined up for Robertson before Monday, as he represents a high upside play for the acquiring team. His value, of course, will also ride on how much the team gives up to get him. The White Sox owe Robertson $25 million over the next two years; they'll have to pay a good portion of the contract down to get anything worth value back. If the Nationals don't feel that they can afford to pay a premium price to get a Wade Davis or an Andrew Miller, Robertson would make plenty of sense.
New York Yankees
This team is not short on useful trade chips if they do decide to sell, which they still seem rather reluctant to do. After they traded Aroldis Chapman to the Chicago Cubs a few days ago, word on the street was that the front office would see how the team played heading up to the deadline before making a decision on whether or not to sell. They took two of three from the Giants over the weekend, and just got done taking two of three from the Astros on the road. Chances are, ownership is going to continue to push the rhetoric that this team can make the playoffs, no matter how many advanced statistics tell them otherwise. They now go into a three game weekend series against the Rays, so this will be the final test for them.
Andrew Miller is far and away the team's most valuable asset, and it's quite surprising to some that they're so reluctant on moving him. At first, the four year, $36 million deal that Miller inked with the Yankees seemed to be a bit of an overpay, especially for a guy who wasn't a sure thing to be able to close in the ninth. Now, those doubts have been put to rest, and Miller is one of the two best lefty relievers in baseball, and his contract is now deemed modest. Miller's value is similar to that of Wade Davis, and he would command a very similar return. Miller, however, has an extra year over Davis on his contract, as his runs until the end of the 2018 season. One of the reasons that the Cubs chose Chapman over Miller is because of the Yankees' asking price for Miller, so it's tough to say if a team is willing to pay such a steep price for a relief pitcher. The Giants, Nationals, and Indians, among others, have been linked to Miller throughout the season.
Veteran Carlos Beltran should have plenty of appeal from AL clubs, though like everyone else on the roster, his future with the team is currently unknown. Beltran has been the team's best hitter all season, slashing .305/.347/.548 with 21 home runs and 62 RBIs. Though he is a liability in the outfield, that doesn't stop the Yankees from running him out there. He is best suited staying in the AL so he can DH, though he can occasionally play right field as long as you're able to stomach the defense. The Indians make sense for Beltran, as do the Texas Rangers.
Ivan Nova is more than likely to be moved before Monday's deadline, even if the team decides to buy rather than sell pieces. Nova, a free agent at the end of the year, has pitched to a 4.65 ERA over 93 innings this season, striking out 72 and walking 22. The team has no intentions on offering Nova a qualifying offer at the end of the season, so they wouldn't be able to net a draft pick if he were to sign elsewhere. The organization has a few in-house options to replace Nova if traded, so it's not like there is help on the way to replace him. Nova has pitched well in July, as he's 2-0 with a 2.66 ERA in four starts. He will come cheap, and the Miami Marlins are said to have interest.
Being stuck between buying a selling is a terrible spot to be in as a team, but it's necessary to choose a direction in which you are headed. For these teams, the best direction may be to sell, restock for the future and go for it again next year. There's nothing worse than standing pat, missing out on the playoffs, and getting nothing in return for players who aren't in your future plans anyway. Regardless of what these specific teams do, we should be in for a fun trade deadline.