Fantasy Baseball: Total Run Index Sneak Peeks, Second Basemen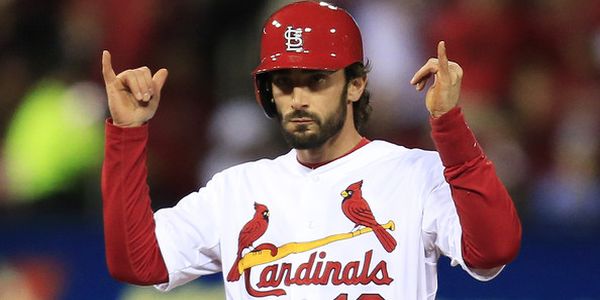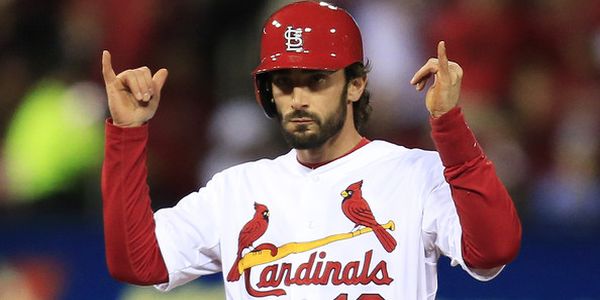 The pivot might be the most underappreciated position on the diamond. Somehow, more is expected of second basemen offensively than at shortstop, but the fielding component is often as important. Difficulty is a relative term and most people would agree that short is a more difficult position to play. However, value (in mathematical terms) is more easily defined. Second baseman make as many plays if not more than a typical shortstop.
Of the top ten players in assists last season, four of them were second baseman. In 2012, six of the top ten players in assists were second basemen. So, clearly second basemen make nearly as many plays as shortstops. This may not have much to do with fantasy baseball directly, but it does impact it in an indirect way. Teams want strong defenders in addition to having strong hitters and second base is a position where they might be willing to sacrifice offense for better fielding.
The end result is that very few second basemen are truly elite offensive performers. So, second base might be a position to focus on in the early rounds of the 2014 fantasy draft. As we saw with first basemen, you can wait awhile to get a quality guy. You can't do that here.
1. Matt Carpenter— St. Louis Cardinals
Hitting: +36.3
Running: +5.0
TRI: +41.3
The Cardinals are one of the best run franchises in professional sports. The main reason is because they don't accept mediocrity. They were reasonably good at second base, but they tried to upgrade and hit a home run with Carpenter. He'll likely take a step back next year, but he is destined to be in the top five again.
2. Robinson Cano— New York Yankees
Hitting: +36.3
Running: -0.4
TRI: +35.9
Cano wants 300 million dollars for his next contract. As my father was fond of saying, you can want in one hand and piss in the other and see which fills up faster. It will be interesting to see if the Yankees resist temptation here. If they give him even 200 million they will grossly overpay. It's high time they let someone else do that. Cano is very good, but these numbers demonstrate that he isn't nearly the elite player people seem to think he is. You shouldn't make that mistake either.
3. Jason Kipnis— Cleveland Indians
Hitting: +25.5
Running: +1.4
TRI: +26.9
I've said it before, but Jason Kipnis is an accumulator. He seems to add stats in every single category, so he is probably better than his ranking here. For my money, I'd let someone else overpay for Cano and take him instead. Cano will put up superior percentage numbers, but Kipnis will match him in the counting numbers.
4. Chase Utley— Philadelphia Phillies
Hitting: +17.0
Running: +2.2
TRI: +19.2
This demonstrates how thin the second base position is. Utley is there in quality, but he just can't be counted on to play everyday. Foolishly, the Phillies committed to him long-term anyway. He might give them another year or two, but they can't possibly count on him giving them 150 games and you shouldn't either.
5. Dustin Pedroia— Boston Red Sox
Hitting: +15.2
Running: +0.7
TRI: +15.9
When you add fielding, the Red Sox more than get their money's worth. I don't normally like long-term contracts, but when you consider what some team will pay for Cano you have to consider his contract a bargain. Pedroia should maintain this level of production, but we really shouldn't consider him the same force that won the MVP several years ago.
6. Ben Zobrist— Tampa Bay Rays
Hitting: +13.6
Running: +1.7
TRI: +15.3
Zobrist is as versatile a player as any in the game. He is asked to play some second, short, and the outfield. Hopefully, with the presence of David Dejesus and Wil Myers he won't have to play in the outfield anymore. With consistent positioning we might see some improvement offensively, but his best days are likely behind him.
7. Ian Kinsler— Texas Rangers
Hitting: +9.4
Running: +1.7
TRI: +11.1
This will be an interesting offseason for the Rangers and for players like Kinsler. The Rangers probably will move either Kinsler or Jurickson Profar or Elvis Andrus. My money rest with Kinsler. He has been disappointing this past two seasons, but he brings more value to the position than what you see here. I don't know where a match might be, but they will likely want some more pitching in return. Before committing to him, I'd wait to see where he ends up.
8. Scooter Gennett— Milwaukee Brewers
Hitting: +9.1
Running: +1.1
TRI: +10.2
Gennett was a bright spot for the Brewers and leaves them with a decision to make on Rickie Weeks. If Gennett can continue playing well then they have a lot of strength in the middle of the diamond. A healthy return for Ryan Braun would make them one of the better teams in the National League Central. I don't think Gennett will play as well as he did in the last two months, but he might be good enough over the entire season to put up similar TRI numbers.
9. Daniel Murphy— New York Mets
Hitting: +3.4
Running: +6.4
TRI: +9.8
People keep underestimating Murphy and he keeps on producing. Who knows how long it will last, but he should at least be league average. Of course, you want more from your starter than league average performance. That's why you should make second base a priority in your next draft. Murphy doesn't have a ton of upside here, so if you punt second base you should focus your attention elsewhere. If you want steady performance then he is your man.
10. Marco Scutaro— San Francisco Giants
Hitting: +8.5
Running: +0.9
TRI: +9.4
This makes it hard to fathom how the Giants could be so noncompetitive last season. We've covered three positions so far and we have three top ten performers from the Giants. Add in the likes of Pablo Sandoval and Hunter Pence and it is hard to fathom how they could be so unproductive. As for Scutaro, he is basically an older version of Daniel Murphy. He is steady and won't hurt you in fantasy value, but he won't exactly help you a lot either.