What to Make of Garrett Richards' Early Season Success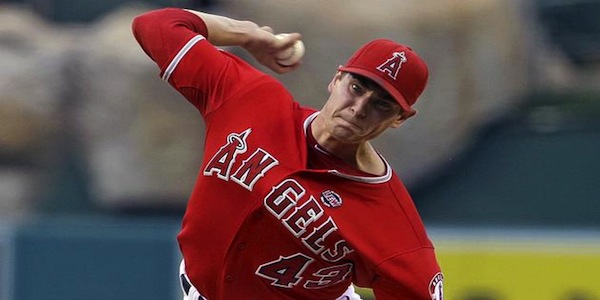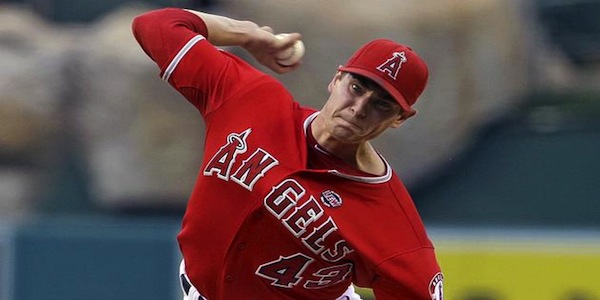 Garrett Richards is an easy sell high candidate for those who currently own him. His past history of struggles and lack of strikeouts despite his incredible velocity screams that this year should be an aberration and many will be looking to dump him and essentially take their profits.

While I love the overall strategy, I actually just was on the other end of one of those deals as I traded Matt Carpenter (16th rd keeper) for Richards (21st rd). I have a powerful offense but need some pitching help, and the easiest guy to trade with had a need at second base and was willing to get rid of Richards to help him upgrade from Brandon Phillips.
I think, on its face, Carpenter is a bit more valuable. However, given my team's needs I was willing to make the one-for-one swap. The negotiations went on for about a week as I was trying to pry more away from him, but alas I ended up with just Richards.
I feel good about the trade because I was able to sure up my pitching staff while not sacrificing too much on offense, even though this is an on base percentage league where Carpenter has been crushing it. I still have Neil Walker behind him who I like in the power department.
What I love about Richards so far is that his increased velocity has finally led to punch outs. Even though he has been wild at times this year, he is still striking out over a better per inning and has struck out at least one per inning in each of his past three starts. To top it off, he is still getting ground balls at a very high rate. All of this, despite it being six starts, has me sold on Richards being the guy both the Angels and fantasy owners have wanted him to be for some time.
In the past, Richards had relied on his breaking balls around 1/3 of the time and still had difficulty getting strikeouts. This season he is relying on his fastballs more than he ever has and he is seeing the results of what 95 mile an hour heat with varying types of movement can do to hitters. His four seamer, two seamer, and cutter have all averaged over 95 miles per hour and have been big reasons why he has simultaneously kept his strikeouts up and still maintained a quality ground ball rate.
I expect Richards to start giving up more home runs, but even his xFIP and SIERA point to him being a better pitcher now than he ever has been – even with standardized home run per fly ball rates. His SIERA is at 3.56 and his xFIP is at 3.37. He is maturing as a starter and the alterations to his arsenal along with his increased velocity have been huge reasons why he has been so successful on the outset of the season and are the main reasons why I expect his success to continue this season.
I would put a hold tag on Richards if you have him and I would look to be the guy acquiring him rather than selling him in any trades.