Will Pedro "El Toro" Alvarez Buck Trends in 2014?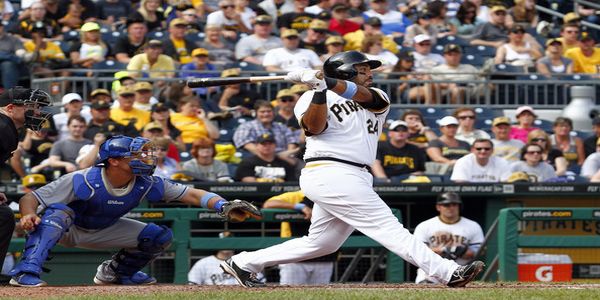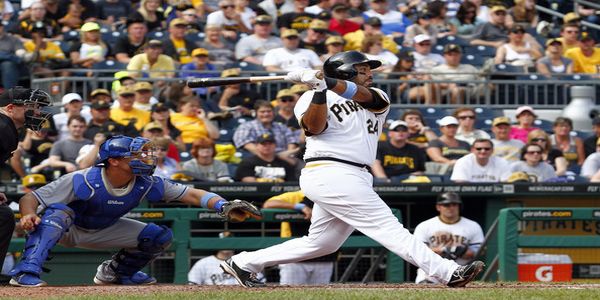 Pedro Alvarez is one of the hardest players in fantasy baseball to own – especially in a head-to-head format.  Nonetheless, Mr. Alvarez finished the 2013 fantasy season as the 11th rated player with 3B eligibility according to ESPN's player rater. If you're in an auction league you might have gotten a nice value considering Alvarez earned $12.43 according to Fangraphs' Zach Sanders. His value for 2014  is somewhat of a mystery at this point. His power is phenomenal, but is there room for growth in other areas? Can he even maintain his numbers from this year?
Alvarez is the type of player that can carry your team for weeks on end – to some extent every player is – but unfortunately he can also drag your squad down to their absolute floor for an extended period of time. 
Good Pedro vs. Bad Pedro
Pedro tied for the NL homerun title with Paul Goldschmidt by hitting 36 dingers. If you ask me, he should have won it because this one should have counted at least twice.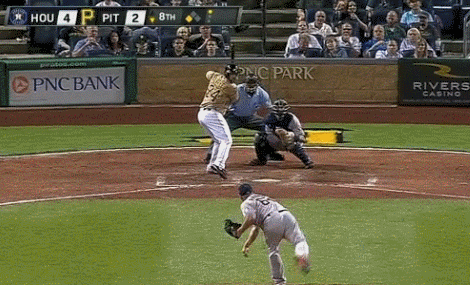 If you managed to scroll down after watching the gif; welcome. We've all seen Pedro hit balls an extremely long way. We've also seen him go into extended cold spells where it becomes seemingly painful to keep him in our fantasy lineups. In 2013, he arrived at the All-Star break with 24 dingers and an invite to the Home Run Derby. Unfortunately, his second half left a lot to be desired.

I added the playoffs in there for fun. He was so fun to watch this postseason, but back to our point. If you owned Pedro this season there is a pretty solid chance you loved him during the first half of the season. I'd also wager that you hated owning him during the second half.

As you can see, Pedro's halves looked a little different. You could argue that his second half should have been a little better based on his batted ball profile and decrease in strikeouts. Alvarez drives his value by hitting home runs. Home runs require flyballs and he hit fewer of both in the second half. Alvarez's 2013 FB% of 36.40% – for both halves – ranked 60th among qualified hitters. If he would have been able to maintain his first half rate over the course of the season he would have ranked in the mid-40's; which is much better and what we should hope for at the bare minimum.
His 32% HR/FB rate from the first half also jumps off of the page. It came back down to Earth in the second half, but his full season rate of 26.3% placed him second right behind Chris Davis. The good news about that insanely high HR/FB rate is that he ranked third in homerun and flyball distance. If Alvarez can get the ball in the air it's going a long way. It's just a matter of getting the ball in the air a little more. The best news on this front is that his flyball rate is up for the second year in a row. In 2011, he hit flyballs 25.3% of the time. That number ticked up to 34.5% in 2012; and ultimately to 36.4% in 2013. Hopefully the trend continues into 2014.
Pedro's dip in flyballs isn't nearly as big of a problem as his inability to hit left handed pitching.

Alvarez can't hit lefties – at all. In fact, he's the utter definition of a platoon player. If you own him, you shouldn't start him versus lefties. The sample size is large enough through the first few years of his career for us to somewhat realize that he may never be competent versus left handed pitching. Luckily, for Pedro, the Pirates, and us he's left handed. Simply being left handed allows him to have the platoon advantage in the majority of his plate appearances.
Other Causes For Concern
Pedro's plate discipline skills also flash a fair amount of warning signs. His swinging percentage on pitches out of the zone increased for the fourth straight year to 35.2%. His contact% on pitches out of the zone also plummeted nearly 7 percentage points. That's absolutely terrifying – see Josh Hamilton. His contact% on pitches inside the zone also fell 4 points and his swinging strike rate increased 3 points. To put that into Layman's terms – a guy who already had contact problems is having more problems actually hitting the ball.
Pedro is in his "prime" age wise. He's entering his age 27 season so it is extremely odd and troubling that so many plate discipline skills are in decline. I mentioned Josh Hamilton earlier, but BJ Upton might be a better comp. It goes without saying that Alvarez and Upton are wildly different players. However, they're plagued with the same issues. They both struggle to make contact. They both saw sharp declines in their contact% despite being on the right side of 30. It isn't good when you have things in common with 2013's version of the oldest Upton brother. By no means is this a death knell or me saying that Alvarez will flop in 2014 like BJ did in 2013. It is simply me saying that if Alvarez wants to remain a productive offensive player he'll need to reverse course – or at least stop sliding backwards – in these very important categories.
How Should He Be Valued in 2014?
It's a long way until pre-rankings from the major fantasy providers come out, but ESPN's Tristian Cockcroft has already released his early 2014 rankings and he ranks Alvarez as the 8th best 3B which places him at 87th overall. Considering he finished 2013 as the 111th ranked player on ESPN's player rater, I'd say it's fair to assume that Cockcroft believes that the Alvarez we saw in the first half is closer to what we'll get in 2014 than the second half version.
Alvarez's value for 2014 has one huge variable in my eyes. He had a phenomenal postseason; even though it was a little short lived. We've all seen what postseason success can do to a player's ADP (see: Pablo Sandoval, 2013). Mid-80's to low 90's seems like the most likely place for Alvarez to end up in most preseason ranks, but I'm not sure I'm comfortable taking him there for a few reasons.
Alvarez is a very league dependent player. His value depends ultimately on the set up of your league. If you're able to stash a platoon partner on your bench to plug in versus when he faces lefties then that should play a huge part in how you value him. If you're in a head-to-head setup I'd also knock him down a little due to his penchant to absolutely disappear for weeks on end. Granted, baseball is naturally a streaky game. Talent doesn't fluctuate, but we all know that the end results tend to vary a ton. With that being said, owning Alvarez during one of his cold streaks can sink your team without question if it happens at the wrong time.
I haven't done my 3B rankings yet, but I'm guessing that Alvarez will slide in/near the back half of the top 10. Unlike Cockcroft, I'm not taking Alvarez over Kyle Seager. Depending on where someone like Xander Bogaerts is ranked, I'd rather wait on third base if I missed out on the top echelon of guys and just find someone with multi-positional eligibility like Todd Frazier to hedge my bet with. It wouldn't surprise me to see Alvarez put up a season similar to the one he just reeled off, but I have a hard time even considering that he'll improve any significant amount. Steamer's 2014 projections have him with a: .243/.315/.464 line complete with 28 homers. That seems dead on in my opinion; perhaps a little light on the homers if he hits flyballs at a higher rate.
There is a lot to like about El Toro. He has huge power, he hits in the middle of an order that got much better in 2013, and he fills a vital position on fantasy squads. There is also plenty to worry about if he's on your team. His plate discipline numbers are all heading in the wrong direction. He's the ultimate high-risk/high-reward player. Where are you comfortable taking him in 2014?