Tuesday's DFS NBA 1/21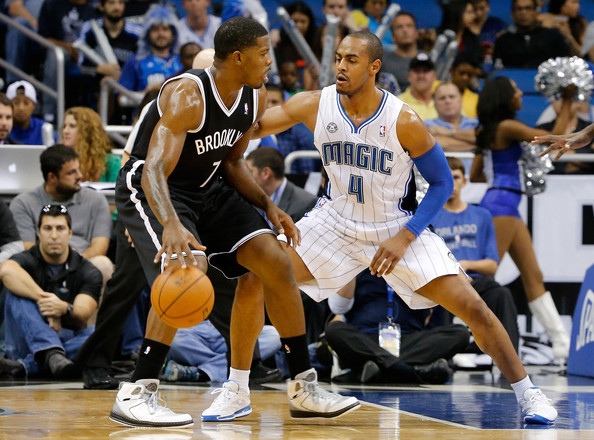 After a fun MLK Jr. Day of basketball, it's time to get back to work whether it be a job, DFS, or both. There are some very intriguing games on the board tonight and some story lines to follow throughout the day. Will Dwyane Wade attempt to screw over owners who couldn't late swap on DraftKings? I'm not sure, but I know I won't be messing around with that situation tonight. With only five games tonight, I'm going to analyze the night going game-by-game starting with one going on in South Beach.
Boston at Miami (-9) Total 198
Mario Chalmers had a very nice game against the Hawks last night, yet still remains an under 4k option on DraftKings. He's averaging 27 fantasy points per game in his last three contests racking up 12/3/5/2. Those are solid numbers for a guy his price. On a short night it'll be harder to get those value options, so a guy like Chalmers is definitely on my radar. Keep an eye on the Dwyane Wade situation because if he's out then I would consider Chalmer's stock up. Wade being out would also mean that Ray Allen is in play tonight as well.
I'm not sure anyone knows what's going on with the Boston big men situation right now. If you're feeling more confident than I am about it then Kris Humphries should easily be in play for you. He's priced at $4,400 and has averaged 28 fantasy points in his last five games. Earlier this season, he averaged over 1 fantasy point per minute against the Heat. Humphries posted a double double two nights ago, so I would hope that he gets 25+ minutes against a Heat team that can be susceptible to big men.
Orlando at Brooklyn (-9.5) Total 192.5
Although this game could be a blowout now that Nikola Vucevic has been deemed out again, I can't help but love the value in this game. Joe Johnson is still underpriced as he is sitting at $6,000 on DraftKings. He's red-hot right now shooting 19 for his last 30 including 10-16 from beyond the arc. He has gone for 33+ fantasy points in five of his last six games and 43+ in three of his last four. What usually scares me off of Johnson is his lack of peripheral stats, but that's now the case right now.  He has averaged five rebounds and five assists in his last four games.
The Orlando Magic will need Aaron Afflalo to come up big in this game against the Nets and I think he has the ability to do it. He went for 40 fantasy points against them earlier this season and is coming off a 46-fantasy point night in his last game. In that game, Afflalo went for 20/13/6. Like Johnson, he's also hot shooting 14 for his last 30 including 6 of 10 from beyond the arc. The Nets come in as 6th worst against shooting guards in their last ten games.
Portland at Oklahoma City (-6) Total 215
I would consider you crazy if you didn't try and get at least one player in this game. For me, it's all about LaMarcus Alridge right now. Aldridge had a monster game last night going for 27/20/3, which made his game two nights ago look like nothing (30/12/2). Aldridge is averaging 59 fantasy points against the Thunder in two games this year.  Amazingly, he's averaging 27 and 15 in his last five games. I think it's safe to say that he's my favorite stud on this five-game night.
Besides the obvious Thunder play (Kevin Durant), I really think Reggie Jackson is a solid pick at $5,800. Jackson has four straight games of 27+ fantasy points and is averaging 28 over his last five. In an average of 28 minutes per contest, he is averaging 25 fantasy points against the Trail Blazers this season. Damian Lillard presents a solid matchup for him, and if he continues to be aggressive like he has been recently, I can see him reaching 30-32 fantasy points. Jackson is averaging 14 shots attempted in his last five.
Sacramento at New Orleans Total 204
Isaiah Thomas is one of my favorite point guards on the night with him coming off a 38-point night against the Thunder. In his last three games, he has gone for 49 32, and 41 fantasy points. Thomas is playing very well right now and matches up against Brian Roberts and the Pelicans. Earlier this season, Thomas went for 40 fantasy points in 35 minutes.
If you are a courageous man, you're playing Tyreke Evans tonight. He burned a lot of us on January 10th went he turned the ball over twice and then got hurt. Well, in his last two games, Evans is averaging 14.5 points, 3 rebounds, and 4.5 assists. Evans is priced nicely at DraftKings ($4,900) on a night where value isn't just jumping out of the screen at you. We all know Evans' talent and the fact that he is playing against his former team, but those reasons aren't why I'm playing him tonight. In 35 minutes earlier this season, Evans put up a nasty double double (25/6/12/3) and 57 fantasy points.
Minnesota (-3) at Utah Total 202.5
Nikola Pekovic is worthy of discussing tonight, but I don't rank him towards the top in terms of best plays tonight. The matchup against the Jazz is great and in his last game, he scored 27 points and added 14 rebounds against them. Those 51 fantasy points are nice, but I'm not expecting that same production tonight. He should own the Jazz down low, but not to the tune of 27/14. I like Pekovic to record another double double, but score in the high teens instead.