2013-14 NBA Trade Deadline Tracker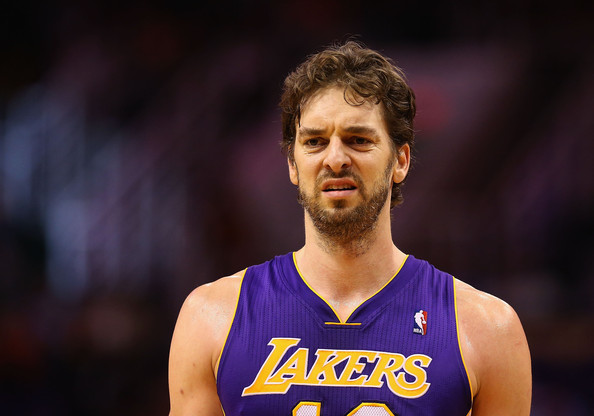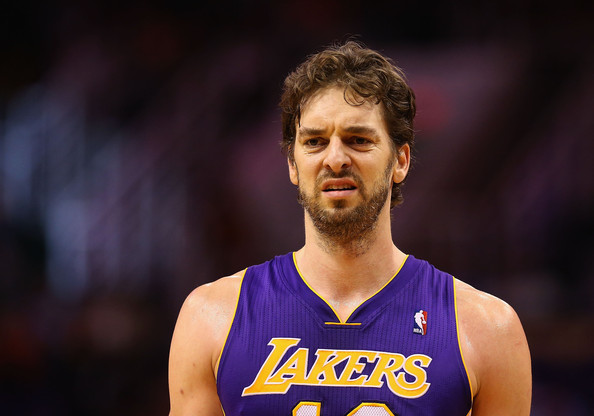 If you're anything like me, you woke up with a smile on your face this morning. The NBA trade deadline is here and plenty of deals are sure to be made today. You showing up here means that not only are you interested in your favorite NBA team's moves but also any deal that could effect your fantasy basketball team.
Some of you have players who have been circulating in rumors and you're hoping to dodge a bullet by them staying where they are (Jameer Nelson). On the other side are owners who have a player that could really use a change of scenery to help their fantasy output (Harrison Barnes). Either way, you've come to the right place as I will be updating this post throughout the day every time a deal is made. With the announcement of the deal, I will also be giving a quick synopsis of how the trade effects both the players in the deal and the players on the teams involved.
Players that have been heavily rumored to be on the trade block include: Evan Turner, Chris Kaman, Jordan Hill, Pau Gasol, Jameer Nelson, Glen Davis, Jarrett Jack, Brandon Bass, Harrison Barnes and many many more but that's just a few off the top of my head. As we've seen in years past anyone can be moved without any warning signs. Buckle up for what should be a fun day.
Follow me on Twitter @BigZack44 for instant NBA trade news before I update the deal's fantasy implications here.
Sacramento Kings trade Marcus Thornton to the Brooklyn Nets for Jason Terry and Reggie Evans: This is strictly a money deal for the Kings who rid themselves of Thornton. This will free up more playing time for their rookie, Ben McLemore. McLemore has been very disappointing this season for the Kings but now will see a good bit more game action and likely a lot of starts. He has only been playing around 21 minutes a night and I'd expect to see that above 30 now. He still isn't worth running to the wire for in standard leagues, but he does now at least garner some attention in case he finds his stride in his new role.
Thornton to the Nets is a nice get for them, in need of a scoring guard off of the bench. It's not out of the realm of possibility that he could get some starts, but the Nets are winning games with Shaun Livingston starting at SG currently and doubt they want to mess with that right now. Thornton should get all of Jason Terry's minutes (about 17 a game) and likely a decent bit of Alan Anderson's (23 a night) as well. I would guesstimate that Thornton could see around the same minutes he was getting in Sacramento which was about 25 minutes per game. Thornton has the ability to score and hit threes but isn't worth grabbing in standard leagues right now, but if he does find himself starting down the line he'd be worth a shot in 12-teamers likely.
Los Angeles Lakers trade Steve Blake to the Golden State Warriors for Kent Bazemore and MarShon Brooks: Steve Blake's value, who was worth owning in most leagues, takes a colossal hit in this trade to the Warriors. He was a starter for the Lakers and now will assuredly be a backup to Stephen Curry and Klay Thompson. This has become known as the "Jarrett Jack role." Jack was able to be a valuable fantasy guy last year despite being a back up although Blake isn't near the scorer that Jack was. Jack averaged 12.9 points and 5.6 assists for the dubs last year in this role. You have to factor though that GS is deeper and better this year than they were last year as well, so don't think that Blake will imitate those numbers. If I had to ballpark it, I'd say Blake will average seven points, six assists and one trey a night.
For the Lakers, this is great news to Kendall Marshall and Jodie Meeks owners. Marshall should get his chance to prove he can potentially be the Lakers answer long term at the point. He should continue to see good minutes and start when Nash doesn't play. He should average close to a double-double a game the rest of the way, he's an amazing passer. Jodie Meeks should return to his starting role with Blake leaving, until Kobe returns anyways which doesn't appear close. MarShon Brooks is at least reasonably intriguing in D'Antoni's offense. While Nick Young is still sidelined he could have an early shot to earn playing time. Brooks was a talented player out of Providence and had a solid rookie campaign (2011-12) with a poor Nets team where he put up over twelve points a game with a few boards and couple assists. That was with him getting just shy of 30 minutes a night and getting about 12 shots a game. He wont get that on the Lakers but he should at least get a chance to earn relevant playing time if he does well in Young's absence. He's not worth grabbing anywhere just yet, but those in deep leagues keep tabs of his box scores his first few games just in case he stuns us like Kendall Marshall did. Kent Bazemore likely wont see a lot of run for the Lakers and shouldn't even be worth monitoring unless another injury occurs and they're desperate.
Philadelphia 76ers trade Spencer Hawes to the Cleveland Cavaliers for two second-round draft picks and Earl Clark: A common fantasy owner likely just said "What? Spencer Hawes for two measly second-round picks?!" but in reality this is a nice deal for the 6ers. Hawes will be a free agent at the end of the season and they had zero intentions of re-signing him. They did well to get a couple of picks in return for him. The Cavs are really puzzling at times. They already gave up multiple picks for Luol Deng who is also a free agent this summer. Neither Deng nor Hawes are a sure thing to re-sign with the Cavs making both of those moves extreme gambles. Maybe they're motivated by their recent six game win streak.
Hawes' value takes a definite hit going to the Cavs. He goes from Philly where he was playing about 30 minutes a night and was a focal point in the offense to likely a backup big when Varejao is healthy. I would think Hawes would get about 23-25 minutes a night for Cleveland when all are healthy, Varejao still would start. I wouldn't drop Hawes just yet in shallow leagues because he can still produce decently, but if he doesn't play motivated like recent weeks plus less playing time, it could be drop worthy bad. Earl Clark was added in only to make the deal work financially. He shouldn't be a player worthy of fantasy attention.
The hidden good news for us trade lovers is the fact that this deal put Philly $7.5 million under the salary cap floor. This means they HAVE to make more moves today to hit that floor. Watch out for a player like Omer Asik or one of the Laker bigs to possibly be a great fit financially for Philly. This should get interesting.
Washington Wizards trade Jan Veseley to the Denver Nuggets for Andre Miller, the Philadelphia 76ers get two second round picks and Eric Maynor: Andre Miller has been in the dog house in Denver for weeks and a trade always had to happen there. Miller actually finds a solid landing spot for his value as a backup PG for John Wall. Miller likely will not be worthy of owning in standard leagues unless Wall or Beal were to get injured but he could be useful in deeper leagues. He has a knack for scoring and can put up solid assists even in a backup role. It's a nice veteran piece for the Wizards.
The Sixers now have nine second round picks and Maynor closed most of their cap gap they had to fill. Sixers in full on tank mode and it's not even deadline time yet. The Nuggets get Jan Vesely who shouldn't be a factor for fantasy purposes. For the Nuggets this also gave them freedom to go through with another deal…
Denver Nuggets trade Jordan Hamilton to the Houston Rockets for Aaron Brooks : With Denver losing Nate Robinson to injury and Andre Miller to trade, they were in need of another bench point guard. They get a solid vet here in Brooks to fill that void. Brooks will get a decent bit of playing time backing up Ty Lawson, maybe 18-20 minutes on average. With Lawson injured currently, Brooks should jump right in to some great playing time and opportunity to prove he deserves regular playing time even when Lawson returns. For now, he's a stream option while Lawson is missing time and could become worthy of a spot on 12-team leagues if he can do what Nate Rob was pre-injury. Brooks had his bird rights, thus had the choice to not agree to go to Denver, but he was swayed into going and I assume the convo with his agent went like this…
Agent: You've been traded to Denver but you have the right to say no to the deal. You should go. It will better your chance of getting a contract in the offseason.
Brooks: But I want to win a championship!
Agent: *Looks over at Dwight Howard making fart jokes in the middle of practice*
Brooks: What time is my flight?
Jordan Hamilton will probably get a chance to earn some minutes over Francisco Garcia and Omri Casspi but doubt it amounts to anything. It's a nice attempt to find a useful playoff wing by the Rockets though, weren't using Brooks much at all anyways.
Milwaukee Bucks trade Gary Neal and Luke Ridnour to the Charlotte Bobcats for Ramon Sessions and Jeff Adrien: This is a really nice move for the Bobcats and their playoff hopes. It didn't cost them much yet the upgrade nicely for a push. Obviously they have no shot at winning a title but still a good story, and the job coach Clifford has done there has been quite impressive. Gary Neal and Luke Ridnour will be backing up Kemba Walker and Gerald Henderson. Ramon Sessions was playing around 23 minutes a game which will be given to Neal and Ridnour, plus with better options at guard the cats could play a bit more small ball than they have thus far. As seems to be the trend today, Neal nor Ridnour are guys that deserve to be grabbed right away in standard leagues, but keep an eye on the situation.
Ramon Sessions will now be the primary backup to Brandon Knight and could see a few minutes besides Knight at the SG here and there as well. I assume Sessions should get all of Gary Neal's minutes (around 20 per game) and should cut into the recently hot Nate Wolter's minutes a bit. Wolters had played around 35 minutes a night the past five games and if that's shed down to 28-30, he'd still be productive. Sessions is shooting just 40% on the season and he's not the greatest passer either. He will continue his inconsistent ways and add his play with the antics of Larry Drew and it's a situation to avoid for now. Adrien is a non-factor.
Los Angeles Clippers trade Antawn Jamison to the Atlanta Hawks for nothing, Clippers also send Byron Mullens to the Philadelphia 76ers for nothing : Clippers just shedding some tax dollars here. Jamison I suppose could get some run in Atlanta but doubt he does anything to become a fantasy option. On the day of UNC v Duke, Jamison and Elton Brand pair up. Mullens on the Sixers is worth at least checking into, because A) They're the sixers and B) somebody has to take Hawes' minutes and Lavoy Allen isn't a sure bet to do enough to lock it down. Mullens style very similar to that of Hawes, playing a lot on the perimeter. Deep league owners may want to take a flier here. The Clippers will likely bring in a big man free agent for their bench, rumors now are Ivan Johnson to a 10-day deal potentially.
San Antonio Spurs trade Nando De Colo to the Toronto Raptors for Austin Daye: Nothing to see here, move along, move along. Seriously though, Spurs loaded at guard needed some size on bench and got it. No fantasy news here.
About 10 minutes past the trade deadline time, another deal came through out of absolutely nowhere and it was the biggest of the day.
Indiana Pacers trade Danny Granger and a future second-round pick to the Philadelphia 76ers for Evan Turner and Lavoy Allen: BOOM! Turner was one of the more rumored players the past week or so and it seemed as if the Sixers were going to get nothing for him. The Pacers did a solid job turning Granger and his $14 million expiring contract and a 2015 second-round into a couple of nice playoff push pieces for their bench.
Turner owners are very unhappy with this trade taking place, because he takes a big time drop in production for the rest of the season. Turner, who had started all 54 games for the Sixers this season, was playing just shy of 35 minutes a night and a major part of the offensive game plan. In Indy, Turner will get nowhere near that much usage. Turner's advanced stats show that his good season stats are more a product of just being on a poor team and being so leaned upon than his actual skill. Also, his defense is really subpar and that wont bode well for him earning extra minutes in Frank Vogel's defensively strong rotation. He will be coming off of the bench giving Lance Stephenson and Paul George breaks, but if you're a George or Stephenson owner you should feel any concern about Turner joining their rotation. I believe Turner will be droppable in standard leagues but until we see it play out I would wait in 12-team leagues unless there's something you really want on the wire. Lavoy Allen will just be a bench PF for the Pacers and not a fantasy producer.
The biggest and oddest swing in value of this deal refers to the last Sixers deal where they acquired Byron Mullens. Mullens now should see plenty of playing time with Hawes and Allen out of the picture. It's basically just Thaddeus Young, Arnett Moultrie, Daniel Orton and Byron Mullens who can play the big men spots now. The popular choice is Moultrie but personally I think Mullens, who has a game more like Hawes, will be the biggest benefactor outside of Thad. Mullens is likely worth a flier in 12-team leagues and up in case he does produce anywhere near what Hawes was, and when you're talking the 76ers, basically anyone in their rotation is capable of putting up big numbers. Also, with the departure of Turner springs James Anderson and Tony Wroten into even bigger roles the rest of the way. If you're wondering "what about Granger?" he's likely to be bought out. I think Anderson will continue to start because of his defense but Wroten will still get plenty of run and both could produce enough to be worth owning in 12-teamers as long as they continue to play well with the opportunity at hand. Wroten should see around 25-28 minutes a night and Anderson 30-33, and deeper league owners should take notice of how scorer Elliot Williams does with his extended minute. He had played 19 minutes a game the last six games, and now he should see at least 23-25 minutes a night and could definitely contribute enough for deep league rostering.
Lastly, keep an ear to the street for updated news on Nerlens Noel in case he were to return this season from his off-season ACL surgery. Noel playing this season was in doubt but with the 76ers having nobody to get fans to buy tickets maybe they do let him see some game action this year if he gets healthy enough. Not really worthy of stashing but have your finger on the trigger in case some good news comes out in the next couple of weeks.
Well, what started off somewhat slowly ended up having a decent bit of deals, although most were minor. Thanks for checking in here throughout the day and good luck to you all the rest of the season. Feel free to ask me any questions in the comments area or tweet at me @BigZack44 . Remember to keep checking back in at The Fix all season long for more terrific fantasy hoops analysis to help you win a championship in season long leagues or daily money in daily fantasy hoops with Chris Kay's always helpful DFS advice everyday.