2014-15 Fantasy Basketball: Sizzlin' and Fizzlin — Week 7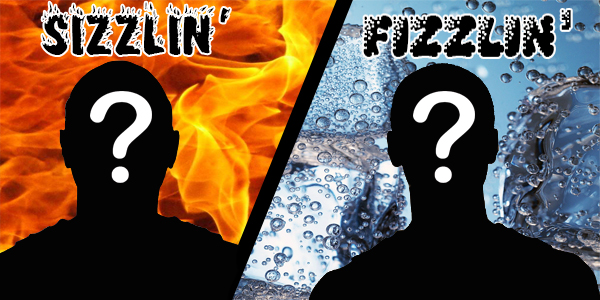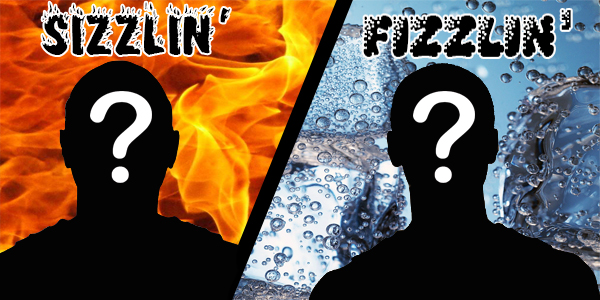 Every week this season I'll be choosing two players, one who is riding a hot streak (sizzlin') and one who is ice cold (fizzlin') of late. I'll then break them down in player profiles laying out what they've done well/poorly and if I believe it will continue or just be temporary. Now, let's get to the choices for this week.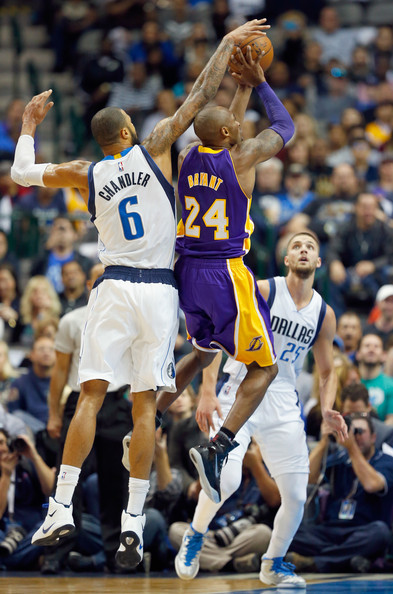 The sizzlin' player profile for this week is one I wouldn't have ever guessed would be an option for this style of column, Tyson Chandler. The 32-year-old veteran was thrilled to be reunited with the Dallas Mavericks team that he won a title with in 2011 by being traded from the New York Knicks. The Mavericks were happy to undo a big mistake they made by not re-signing Chandler after their championship season due to his deserved high price tag. Their defense and paint presence hadn't been close to the same since losing him, and the Mavs couldn't afford to waste anymore of the Dirk Nowitzki "good" years. So, they brought back Chandler, signed Chandler Parsons and some other fillers and they're off to a solid 16-6 start to the season.
Enough about the team though, let's get back to the man of the hour. Chandler has just been on fire to start the season playing 29.5 minutes and posting a very healthy 11.3 points, 11.9 rebounds, 0.7 steals, 1.5 blocks while shooting 70% from the field and 72% from the free-throw line. That's good enough to place him 24th overall on the season via BasketballMonster.com by 8-category averages. Recently, Chandler has been even more impressive the last two weeks averaging a sizzlin' 12.4 points, 14.5 boards, 1.4 swipes, 1.5 swats while still shooting 70% from the field although the FT% fell back to his career par of 64%. That sick line leaves him at 9th over the past two weeks according to BasketballMonster.
Tyson has been a great rebounder the majority of his career as seen by his 9.2 RPG over 14 NBA seasons, but this season is looking to be primed for his career best IF he can stay healthy. Chandler is fourth in the league currently in rebound-percentage (the percentage of total rebounds a player collects while on the court) at 22.4% only trailing DeAndre Jordan (22.5%), DeMarcus Cousins (22.9%) and Reggie Evans (23.7%). With nine double digit rebound games in his last thirteen games (twice he had nine rebounds) you can expect this rebounding trend to remain.
If you're a Tyson Chandler owner and fearing his injury history, I can't blame you, as he's missed 27 games last season and 16 the year before that. With that injury history and age though he remains less appealing to your potential trade partners and you'd likely never get close to his current value for him. More than likely you just have to ride it out and hope that he continues his play and remains healthy. With stats like he's going so far, even if you only get 72 games out of him, he'll easily surpass his draft day price.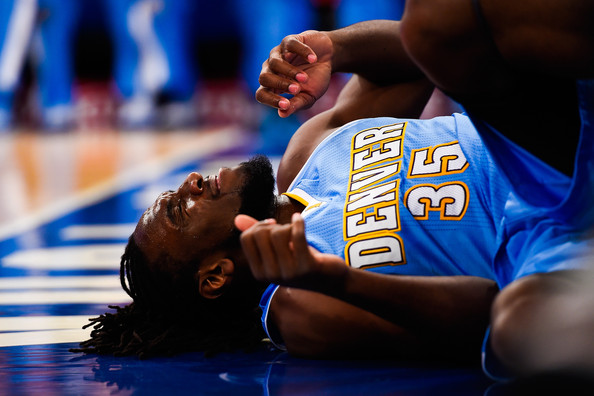 The fizzlin' player this week is a guy I mentioned as my "over-hyped" player of the year in the Fix round table article from the preseason, Kenneth Faried. Yes, I know he had an amazing March and April to end last season and he was a stud this summer for the USA in the FIBA tournament, but I just wasn't sold. I guess I witnessed too much of his stats last season from the start up until March where he only averaged 11 points, 7.5 rebounds, 0.8 steals, 0.9 blocks, 54% FG and 61% FT. His lack of consistent defensive stats and real life defensive woes just didn't add up to the player that fantasy owners (and the Nuggets) had to pay this off-season.
Now, while I wasn't near as high on him as most fantasy analysts were, I had no clue that it'd be THIS bad. Obviously it's early in the season and he could return to his top-75ish self which would be ok, but he's dug himself into quite a hole early on. Through 19 games Faried has posted a tough to look at line of 11.1 points, 6.7 boards, 0.7 steals, 0.5 blocks, 51% FG and 67% FT in just 25.6 minutes a night. Ken has been losing minutes to both J.J. Hickson and Darrell Arthur and has looked quite frustrated both on the floor and while sitting on the pine in Brian Shaw's apparent dog house. Although, with a defensive rating of 110.7, you can't really blame Shaw for benching him especially in crunch time of close games.
The shocker for Faried thus far has been his inability to get boards consistently. You'd think that even if his overall offense and defense were struggling that his intensity would keep his rebound numbers up, but he's looking small out there and less forceful in the paint than ever. After reviewing his advanced rebounding stats at NBA.com/stats it became pretty apparent where his rebounds were taking their toll, let's compare: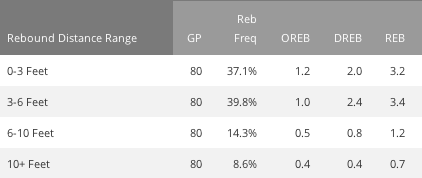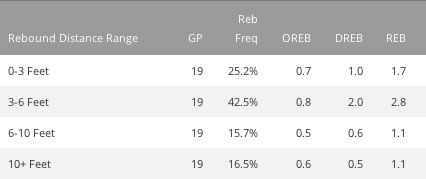 As you can see in the charts above, your eyes instantly catch that his problem area from last year to this year can be found near the basket, more specifically 0-3 feet from the rim. He's brought down 12% less of his boards at the rim than last year which is 1.5 less RPG (one less DReb and 0.5 less OReb) in that area. He's also down from 3-6 feet as well, on par from 6-10 feet but he's narrowly improved from 10+ feet. Rebounds 10+ feet away from the rim are more or less lucky rebounds — right place at right time types — nothing you can rely on. So, it is a bit alarming to see that he's just being out manned in the paint when it comes to rebounding. If he's able to improve his defense, it would earn him more playing time and for a guy who makes his worth in hustle stats, court time is critical.
If you're a Faried owner you really have no choice but to wait and see how it goes. Those in roto leagues may want to let him sit on your bench until he gets right or gets so bad that it becomes OK to drop him. Selling now would likely get you pennies on the dollar in return as nobody is willing to pay much, if any, above his current stat value. If you don't own Faried and want to try and buy-low, it's worth a shot but I wouldn't pay anything too great for him. It's not at all safe to assume he'll return to the Manimal he was at the end of last season. If an owner would sell for somebody like Brandan Wright, Amar'e Stoudemire or a waiver wire guy who is hot at the moment but is likely to falter later, go for it, take the chance.
NOTE: Faried has missed the past two games with a back strain and coach Shaw said he was "unsure" when he'd be available to return. This sounds like a day-to-day type thing but it's certainly worth keeping tabs on. Also, it's just another dagger twisted into the side of his owners who may be even more likely to sell or become so fed up that they drop him in shallow leagues.
For more fantasy hoops analysis and to have any questions you may have answered, follow Zack on Twitter @BigZack44