2014-15 Fantasy Basketball: Week 2 Playoffs, March 23-29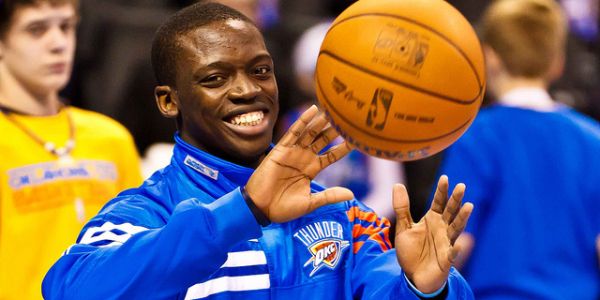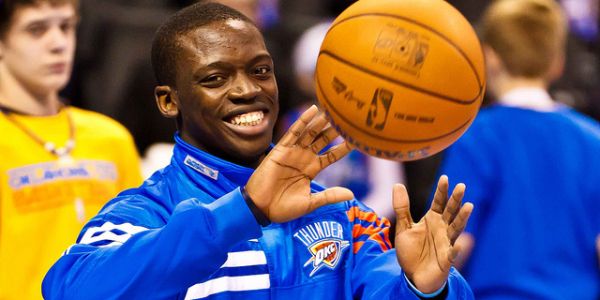 On Fire
Reggie Jackson seems to be finding his role for the Pistons lately, recording double-digit assists in his previous four games and five of the last six. Jackson had 23 points and 20 assists on St. Patrick's Day against the Grizzlies, and then followed it up the next night with a triple-double. Jackson is no Russell Westbrook when it comes to fantasy numbers in the last few weeks, but he's sure worth the value in DFS leagues at his current price. I'm sure that price will go up, but I would take advantage of this hot streak while it lasts.
The last three games, Chris Paul has been playing at the level of an NBA MVP. He's had double-digit assists the past three games while scoring in bunches as well. He's been carrying the Clippers, who recently got Blake Griffin back in the lineup, which makes it look like this success is here to stay, at least in the assists category. He's one of the higher priced point guards in DFS leagues, and with play like this, that price will continue to go up.
Ice Cold
Ever since the Jazz traded Enes Kanter to the Thunder at the trade deadline, the Jazz have been one of the best teams in the NBA defensively, and Rudy Gobert has been a large part of that. The gobstopper has been an absolute beast in the paint, grabbing rebounds and blocking shots like a mad man for the month of March. However, over the past few games, Gobert has been posting numbers like he was putting up pre-trade. This likely is just a bit of a slump, but it's something to keep an eye on. Gobert was one of the go-to players for me in DFS leagues because of his consistent rebounding and shot blocking abilities, but that has gone away recently. I believe it will come back, but it just might take a little time. Even the best players in the NBA go through tough times and we have seen enough from him to believe that he's going to be a great contributor in fantasy basketball for a while.
Kevin Love has been the odd-man out of the Cleveland big three this season it appears. He's had some bright moments as the main guy of some games, but there appears to be something wrong with him and his role in Cleveland. He's missed a couple of games recently to rest before the playoffs, and now that the Cavs have made the playoffs, he might miss more games down the stretch. I don't think that Love has worked out like they had hoped in his first year in Cleveland and that appears pretty apparent with the game that he's been playing. I would avoid the former top five fantasy star until he strings together a few games in a row of his old self, or perhaps leaves the Cavs for another team at the end of the season.
Stream options
Shane Larkin could be a great fill in opportunity in any league if Alexey Shved has to miss any time with his rib injury that he suffered against the Raptors on Sunday. Shved has been a great player for the Knicks as of late, which leads me to believe that Larkin will be a great plug until Shved returns, especially at his current low price in DFS leagues.
Steven Adams and Kanter both are great options at PF/C in all leagues because of the injuries the Thunder have suffered. With Ibaka and Kevin Durant out of the lineup, someone has to start in their place and help the team score. Adams returned from surgery on his hand and has been putting up great numbers for his price in DFS leagues and is worth a flyer in standard leagues if you're looking for rebounds and good field goal percentage.
Elfrid Payton has been great for the Magic as of late. He even posted consecutive triple-doubles last week, which seems to be a fad in the NBA lately started by Westbrook.
Injury report:
Klay Thompson is out with a sprained ankle and should be considered day-to-day. He's missed three consecutive games for the Warriors, and with the number one seed all but locked up, they might not rush him back into action.
Gordon Hayward has an AC sprain and should be considered day-to-day. Monitor his status before you decide to roll with the former Butler star in DFS leagues.
Kevin Durant has been shut down by the Thunder and will likely not return for the rest of the season.
Serge Ibaka is out for the next 3-4 weeks after having a procedure done on his knee.
LaMarcus Aldridge left the game against the Grizzlies with an apparent hand injury and will be reevaluated in the next couple of days.
Kyle Lowry will be considered day-to-day with a back injury.
Jimmy Butler continues to sit for the Bulls as he hyperextended his elbow against the Clippers on March 1st. According to the Chicago Tribune, Butler has said that there's a chance that he returns to the lineup as soon as this week.
Brandon Knight continues to sit for the Suns with an ankle injury, but it appears that he will return to the lineup relatively soon. He's been out since he was injured against the Warriors back on March 9th.
Tobias Harris continues to sit for the Magic with an ankle injury but has been questionable for the last few games. He could return to the lineup any day now, but I would stay away in DFS leagues until you see something from him for the price that he costs.
Isaiah Thomas hasn't played since March 9th against the Heat with a back injury.
According to Doc Rivers, Jamal Crawford is nowhere near playing for the Clippers. JJ Redick will continue to benefit from Crawford not playing.
Courtney Lee has a sprained right hand and is listed as day-to-day for the Grizzlies.