2014-15 Fantasy Basketball: Weekly Leaders — Who's Hot?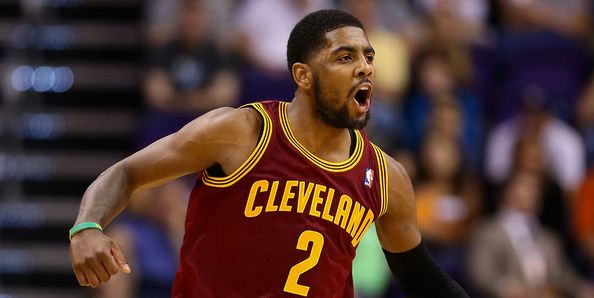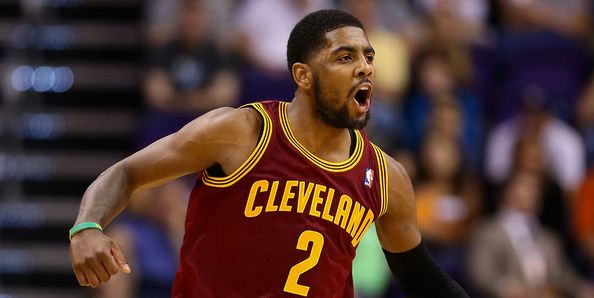 In this article we will be going over the top 10 players in each major statistical category (excluding percentages). We will list and review each category to give you the best analysis for your fantasy basketball league. Everything you need to know about the hottest players of the week.
Points
1. James Harden, HOU 31.0
2. Kyle Lowry, TOR 29.3
3. Anthony Davis, NO 28.3
4. Monta Ellis, DAL 28.0
4. Goran Dragic, PHO 28.0
6. LaMarcus Aldridge, POR 27.7
7. Kyrie Irving, CLE 26.0
8. Dwyane Wade, MIA 25.8
9. Pau Gasol, CHI 24.3
10. 2 tied B. Griffin and R. Westbrook 24.0
Biggest Surprise
The biggest surprise has to be Goran Dragic. Everybody else is a regular on this list but with a crowded Suns backcourt, Dragic is far from a regular.
Who's For Real?
Kyrie has looked great this week and it looks like he'll continue to do a lot of scoring as LeBron is clearly the better distributor.
Who's A Fraud?
Dragic, there are just a lot of mouths to feed in Phoenix.
Who's Missing?
LeBron, Kobe and Carmelo are all absent. Kobe and LeBron were busy distributing, while Melo just struggled.
Further Analysis:
Even with a few big names missing with injury, we still see a lot of familiar faces. Don't forget, Kevin Durant is back and will have a major impact.
Assists
1. Rajon Rondo, BOS 13.3
2. John Wall, WAS 11.8
3. Ty Lawson DEN 11.7
4. Michael Carter-Williams, PHI 11.5
5. LeBron James, CLE 10.5
6. Chris Paul, LAC 9.3
7. Kyle Lowry, TOR 8.8
8. Stephen Curry, GS 8.7
9. Mo Williams, MIN 8.3
10. Kobe Bryant, LAL 7.8
Biggest Surprise
If there was one player that I wouldn't expect to see on this list, it would be Kobe… Correction, he's second after Swaggy P.
Who's For Real?
LeBron is clearly the best distributor in Cleveland. Look for these assist numbers to stay steady.
Who's A Fraud?
Obviously Kobe, we know he's a fraud. We've seen him do this before for a week or so, but nothing more.
Who's Missing?
Jeff Teague will be on this list more often than not. He's averaging more than seven assists-per-game.
Further Analysis:
Assists have been pretty consistent this season. Unfortunately there are very few available players on waivers that put up strong assist numbers.
Rebounds
1. Tyson Chandler, DAL 16.3
2. Pau Gasol, CHI 14.0
3. DeAndre Jordan, LAC 13.7
4. LaMarcus Aldridge, POR 13.0
5. Anthony Davis, NO 12.7
5. Omer Asik, NO 12.7
7. Tim Duncan, SA 11.7
8. Joakim Noah, CHI 11.3
8. Reggie Evans, SAC 11.3
8. Andre Drummond, DET 11.3
Biggest Surprise
No big surprises here, everyone on this list is more than serviceable on the boards.
Who's For Real?
Gasol is the real deal in Chicago. He continues to find himself on this list.
Who's A Fraud?
I wouldn't call Evans a fraud, but he most likely will not consistently see the minutes to stay on this list. However, when he sees the minutes he's an excellent rebounder.
Who's Missing?
Kevin Love just barely missed this list. As he continues to find his role in Cleveland his numbers will continue to rise. This includes his boards as well as points.
Further Analysis:
Unlike assists, there are plenty of rebounders on waivers. If you are in need of a few boards you can always scoop a guy up for a few games. Of course the top guys are gone but there are a lot of second and third tier guys that are waiting on waivers.
Blocks
1. Andrew Bogut, GS 4.7
2. Serge Ibaka, OKC 3.5
3. Andre Drummond, DET 3.3
3. DeAndre Jordan, LAC 3.3
5. Joey Dorsey, HOU 2.7
6. Tim Duncan, SA 2.3
6. Anthony Davis, NO 2.3
8. 5 tied with 2.0
Biggest Surprise
Joey Dorsey, who? With injuries to the front court there are a handful of players getting a shot to play in Houston. Dorsey has done a decent job with his opportunity.
Who's For Real?
Iblocka! Two weeks in a row now. With the Thunder getting healthy we're finally getting the block production we expected from Ibaka.
Who's A Fraud?
Dorsey. As the Rockets get healthy he will see little to no playing time.
Who's Missing?
Robin Lopez had a five block game and then went cold. It's a bit surprising he wasn't on the list.
Further Analysis:
Many people may be searching for shot blockers right now with Marc Gasol, Dwight Howard and Roy Hibbert getting healthy. All three of them will have a major fantasy impact sooner-than-later. Gasol already has. The blocks category is in disarray but should stabilize soon.
Steals
1. Darren Collison, SAC 3.3
2. Anthony Davis, NO 3.0
3. Khris Middleton, MIL 2.8
4. Tony Allen, MEM 2.7
4. Josh Smith, DET 2.7
6. Elfrid Payton, ORL 2.5
6. Brandon Knight, MIL 2.5
8. 5 tied with 2.3
Biggest Surprise
It's good to see the rookie Payton on this list. He has had his moments as a rookie. It's not all that shocking, but a bit of a surprise.
Who's For Real?
Collison has been excellent this season and it doesn't look like he's going to fall off anytime soon. He has clearly won the starting PG job and is excelling.
Who's A Fraud?
You have to go Payton, but really he's just young.
Who's Missing?
Chris Paul is a regular on this list. Expect him back very soon.
Further Analysis:
There are a lot of regulars missing from this list. Look for a lot of the top PGs to be back soon.
3s
1. Tayshaun Prince, MEM 4.0
2. Trevor Ariza, HOU 3.7
2. Goran Dragic, PHO 3.7
2. Klay Thompson, GS 3.7
5. Nick Young, LAL 3.5
5. Danny Green, SA 3.5
7. Kyle Korver, ATL 3.3
7. Jason Terry, HOU 3.3
9. 3 tied with 3.0
Biggest Surprise
Prince being No. 1 is a shock. Not a surprise, a shock!
Who's For Real?
Young is going to launch and has the ability to get hot. He will make this list sporadically. Just don't rely on him shooting a high-percentage.
Who's A Fraud?
Odds are Prince will never be a top this list again.
Who's Missing?
Stephen Curry may be the best 3-point shooter in the league. He is a regular on this list.
Further Analysis:
There are always 3-point shooters available. The issue is many of them are inconsistent and kill your shooting percentage. That's why the good ones are so vital.