2014 Fantasy Basketball Daily Fix, November 17th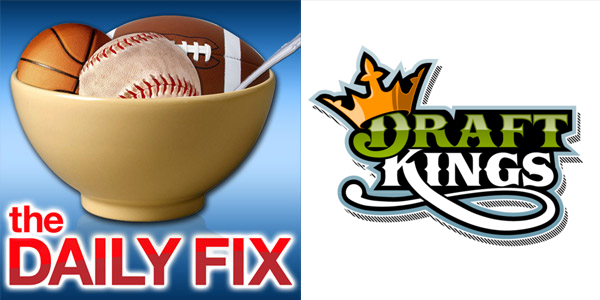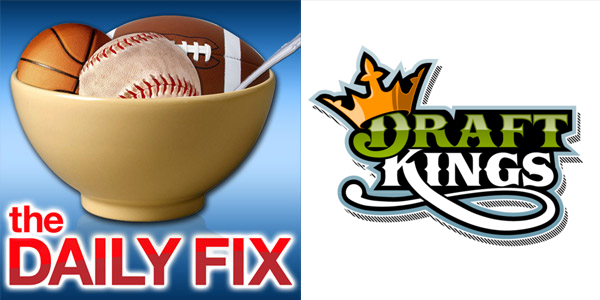 Top Game Breakdowns:
This article is a collaborative effort between the two NBA DFS experts here at the Fix, Joshua Lewis (DFS Name crackmonkey83), and Joshua Kay. Don't forget, if you are a new user to Draft Kings please use this link to sign up!
Dallas Mavericks @ Charlotte Hornets – Start Time – 7:00 PM
Notable stats:
Charlotte is allowing the second highest FG% at the rim in the NBA at 65.6%
Dallas is allowing the third highest percentage on mid-range shots
SPIN: (CHA): The Hornets have just a few guys in play today, despite the injuries to Michael Kidd-Gilchrist and Gary Neal. Shooting Guard Lance Stephenson ( $6,600 ) is going to get plenty of rebounds and lots of run offensively, as he'll be guarded by the incredibly underwhelming Monta Ellis. Point Guard Kemba Walker ( $7,200 ) is always a GPP play, and at his extremely low price point, it's very difficult to ignore his large home/road splits. Kemba is averaging 38.6 fantasy points per game at home, compared to just 26 on the road.
SPIN: (DAL): The Mavericks have an incredibly balanced offense, and as a result can be quite frustrating at times for Daily Fantasy. One player for the Mavericks that is safe to play across all formats in all lineups is Center Tyson Chandler ( $6,300 ). The enormous seven-footer is a rebounding menace, and in a game that will be close all night, should see plenty of minutes. Chandler is the only usable Maverick when they play on the road. Power Forward Dirk Nowitzki ( $7,300 ) doesn't rebound enough for his price, and his shooting percentage is much better at home.
Summary: 
All Games: Tyson Chandler – C, Kemba Walker – PG, Lance Stephenson – SG
GPP Only: Monta Ellis – SG
Orlando Magic @ Detroit Pistons – Start Time – 7:30 PM
Notable stats:
Detroit is 2nd in the league in defensive rebounding, and the Magic are 4th WORST in offensive rebounding
While all Magic players see a dip in usage rate when Victor Oladipo is on the court, their effective FG% increases dramatically
Both teams are in the Top-5 in most Mid-Range shot attempts allowed per game.
SPIN (ORL): The top play for the Magic tonight is Point Guard Victor Oladipo ( $6,100 ). Although he is available on Draft Kings as a shooting guard, "Dipo" plays the point, where he sees a ton of usage. He has taken 28 shots combined in his first two games, and his usage rate so far in a small sample is 31%. Center Nikola Vucevic ( $8,100 ) gets to face the Pistons 30th ranked defense against opposing Centers, so obviously he is a very strong play, but the price may be a bit high. Vucevic has taken five fewer shots already in each game since Oladipo has returned to the court. Power Forward Channing Frye ( $5,200 ) is a bit underwhelming in terms of what he does on the court, but at this price point, there really isn't many guys that are usable here. I don't mind him as a last guy into your lineup type play in a GPP if you are left with approximately $5200.
SPIN (DET): Point Guard Brandon Jennings ( $7,100 ) took a predictable break from his torrid 2-game hot streak when his Pistons strolled into town to face the Memphis Grizzlies. Regardless of this disappointing effort, Jennings has been jacking up more shots lately, which makes him an extremely enticing play against a Magic team that has been torched by point guards all season. Jennings should also benefit greatly from Oladipo's penchant to commit turnovers. Once again, Power Forward Greg Monroe ( $7,200 ) is an enticing play, but as always his lack of steals and blocks will always limit his ability to exceed his price point. Monroe should be good today, but he's tough to use at the current price, given the fact that he hasn't exceeded 40 fantasy points since November 5th against the Knicks.
Summary: 
All Games: Brandon Jennings – PG, Victor Oladipo – SG
GPP Only: Nikola Vucevic -C, Channing Frye – PF, Greg Monroe – PF, Kentavious Caldwell-Pope – SG, Josh Smith – SF
Phoenix Suns @ Boston Celtics – Start Time – 7:30 PM
Notable stats:
Both the Suns and Celtics are allowing 63% + from the field at the rim.
Boston is 4th in pace and Phoenix is 7th
SPIN: (PHX): This game should be a fantasy point gold mine in every way imaginable. The real problem though is that the Suns rotations are quirky since Head Coach Jeff Hornacek has not been shy about saying he will bench his starters if they aren't performing up to snuff — yes this means you Eric Bledose ( $6,400 ). Power Forward Marcus Morris ( $4,000 ) — who really plays the "3" is an excellent GPP play given the fact that he gets terrible defender Jeff Green. Morris is also likely to benefit from extra playing time, since Boston plays small and Morris has been getting extra run against such teams all season long. He's an absolutely fabulous play for his price point — especially at the forward flex spot. Shooting Guard Gerald Green ( $4,500 ) is instant offense off the bench and is always an amazing GPP play especially in what will be a very high paced game. Furthermore, if you believe in such things, this is a "revenge game" for Green, as he played his first two seasons with Boston and wasn't utilized very well.
SPIN: (BOS): This should be a fabulous matchup for triple-double machine Point Guard Rajon Rondo ( $8,400 ) but his price point and Head Coach Brad Stevens's recent silliness, ensures that Rondo is tough to use in cash games for this price. Rondo played 31 minutes and 28 minutes against Cleveland and Indiana respectively — both games coming are recent. He's an elite GPP play as always, though. When Rondo has lost played less minutes, Small Forward Evan Turner ( $3,900 ) sees an uptick in minutes. It's an interesting situation, allowing potentially for a GPP lineup in which you fade Rondo, but use Evan Turner. Turner has received 26 minutes and 32 minutes respectively in the Cleveland and Indiana games in which Rondo saw less. Turner of course is only a GPP option. Jared Sullinger and Kelly Olynyk should be good too in this high paced game, but Sullinger as we discussed Friday is tough to use at this price due to lack of blocks and steals (the Greg Monroe issue). Olynyk is a fouling machine so his upside is always capped, and his hurt by Tyson Chandler being such a strong play at his position.
Summary:
All Games: Rajon Rondo – PG (but I'd rather not use him in cash), Jared Sullinger – PF (again, price issue but he should be good)
GPP Only: Gerald Green – SG, Marcus Morris – PF, Evan Turner – SF (only in non-Rondo lineups), Eric Bledsoe – SG, Avery Bradley – SG (price issue, but worth a look in a Boston stack)
New Orleans Pelicans @ Portland Trail Blazers – Start Time – 10:00 PM
Notable stats:
Injury issues in this game will skew most of the accrued stats for each team, but Damian Lillard's usage rate does skyrocket without Nicolas Batum (who is doubtful)
SPIN: (Pelicans): Pelicans Center Omer Asik ( $5,400 ) is questionable for this game with a lower back injury. This is a situation that could cause some late night scrambling and late swapping, because if Asik misses, Alexis Ajinca will likely start for the Pelicans. He is fantasy irrelevant due to foul issues, but the real bread-winner if Asik misses, will be Power Forward/Small Forward Ryan Anderson ( $5,400 ). Anderson is eligible at Power Forward, but spends a good deal of time at the "3", a spot that Portland has been horrid defensively against ever since Batum started missing games. Regardless whether or not Asik starts, Anderson is a fabulous GPP play, whose stock only can rise due to the situation. Superhuman Power Forward Anthony Davis ( $10,900 ) is always in play, but he becomes even stronger if LaMarcus Aldridge is out for Portland (he will probably play though). Small Forward Tyreke Evans ( $7,200 ), a shooting guard eligible versatile player who handles the ball quite a bit, will draw the weakest matchup of all of the Pelicans. He's an incredibly good play across all formats tonight.
SPIN: (POR): As mentioned earlier, Power Forward LaMarcus Aldridge ( $9,600 ) is questionable tonight with an illness, but I expect him to play. He isn't a great play tonight because of his tough matchup and his penchant for having games where he doesnt rebound the ball. As stated earlier, Nicolas Batum is doubtful, so this elevates Damian Lillard ( $8,500 ) into must-play territory once again. Unfortunately for him, Jrue Holiday is a bulldog defensively for New Orleans, so Lillard could be fairly inefficient. His floor is Reggie Jackson-esque however, due to usage. In order to illustrate this fact, consider that Jackson put up 15 points (3-11 shooting), 11 rebounds and 4 assists last night in a matchup against the elite Patrick Beverley.
Summary:
All Games: Damian Lillard – PG, Tyreke Evans – SG, Anthony Davis – PF, Ryan Anderson – PF
GPP Only: Jrue Holiday – PG ( Damian Lillard is horrible defensively )
Positional Rankings:
These rankings are price relevant, and will only include players that Joshua Lewis and Josh Kay have in their lineups tonight.
Point Guard:
Brandon Jennings – $7,100 (lower to #3 in cash)
Rajon Rondo – $8,400
Damian Lillard – $8,500 (raise to #1 if Aldridge is out)
Kemba Walker – $7,200
Ty Lawson – $7,400
Kyrie Irving – $7,900 (raise to #2 if Lebron sits — questionable with illness, but expected to play)
Mario Chalmers – $5,300 — ONLY if Dwayne Wade is out
Chris Paul – $10,300
Michael Carter-Williams – $6,800
Jrue Holiday – $7,400
Shooting Guard
Victor Oladipo – $6.100
Jimmy Butler – $7,500
Lance Stephenson – $6,600
Tyreke Evans – $7,200
Gerald Green – $4,500
Eric Bledsoe – $6,400
Dion Waiters – $3,700
Monta Ellis – $6,900
Wesley Matthews – $5,900
Avery Bradley – $4,700
Small Forward
Kawhi Leonard – $7,100
Lebron James – $11,000 (try not to pay for him in many spots. If he's sick, he won't be very aggressive)
Shawne Williams – $4,400
Tony Allen – $3,800
Luol Deng – $6,200 – cash only (not enough upside)
Evan Turner – $3,900 ( GPP only )
Matt Barnes – $3,900 ( Only if he starts, and only in GPPs)
Mike Dunleavy – $4,400 – GPP only
Power Forward
Pau Gasol – $8,400
Greg Monroe – $7,200
Jared Sullinger – $7,100
Marcus Morris – $4,000
Ryan Anderson – $5,400
Nerlens Noel – $3,000
Channing Frye – $5,200
Center
Tyson Chandler – $6,300
Anderson Varejao – $5,000
Nikola Vucevic – $8,100