2014 Fantasy Basketball Daily Fix, November 4th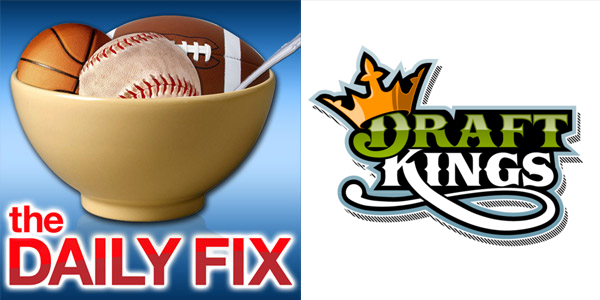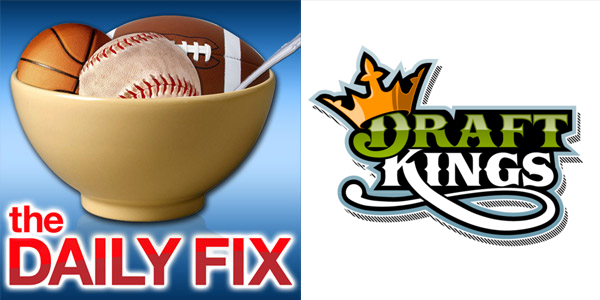 Daily News for November 4th, 2014:
NBA Daily Fantasy is unlike any other sport due to the amount of time sensitive information that is constantly rolling in at various times. Here at The Fix we try our best to bridge the divide between giving you the information you need in time to get your lineups set, while also preparing you for any wacky information that may come across as late as five minutes before tip-off. Therefore it is very important to check twitter as frequently as you can. That being said, here is the information you need to be ready for between now and tip-off.
Joakim Noah ($7,000) has flu-like symptoms and is a game-time-decision. It feels highly likely that he won't play, which opens up a lot of minutes for Taj Gibson ($5,300) — who himself is dealing with an injury, but is probable (ankle). Still, this is something that will need to be revisited closer to game-time since it has such a strong impact on potential value plays.
[am4show have='p13;p7;p11;' guest_error='Front Office' user_error='Front Office' ]
Andre Roberson ($5,100) is OUT for the Oklahoma City Thunder in their game tonight against the Toronto Raptors. This means that the Thunder will only have two healthy guards — Sebastian Telfair ($5,500) and Reggie Jackson ($5,800). This game feels like it will end in a blowout, so expect Jackson to reach close to 35 fantasy points once again despite the tough matchup. Jackson isn't a "core" play, but he's without a doubt in play, if nothing else due to sheer volume of minutes. He is more of a cash game play than a GPP play, although he's an interesting guy to pair up with Greivis Vasquez ($3,800) in a GPP lineup, because if Greivis is going off, that means the Raptors are way ahead, and Kyle Lowry ($7,800) is not on the floor to give Jackson a hard time defensively.
Dwight Howard ($8,400) and Pat Beverley ($4,800) are both listed as QUESTIONABLE tonight against the Miami Heat. Should Howard miss this game, Chris Bosh ($9,000) becomes as close to a must play as their will be tonight. Additionally, if Howard is out this gives a lot more run to Trevor Ariza ($6,000), and Terrence Jones ($6,500). Even if Howard misses, neither is a core play, although Jones is elevated to a strong bounce back candidate in that case.
P.J. Tucker ($4,800) returns tonight for the Phoenix Suns in their battle with the Los Angeles Lakers. Tucker will take minutes away from Marcus Morris ($3,400) although it's unclear exactly how that rotation will shake out. Regardless, neither is a core play due to the surrounding uncertainty.
Top Plays:
Point Guard
Brandon Knight ($7,500, Milwaukee) is as close to a must play as it gets tonight with Donald Sloan ($6,000) once again starting at the point for the Pacers. Sloan has been an absolute turnstyle defensively and opposing point guards are averaging 17 shots per game. Furthermore, Knight has averaged 44.0 Draft Kings points per game, despite shooting just 40% from the field.
John Wall ($9,600, Washington) has been on fire early this season, having recorded 10+ assists in all three games this year. We all know the Knicks struggle to defend, and that superstars have a penchant for raising their level of aggressiveness offensively whenever they head to Madison Square Garden. Wall has the most upside of any point guard on the slate tonight, and while his price dictates that he cannot be forced into every lineup, his upside requires exposure.
Honorable Mention: Greivis Vasquez ($3,800, Toronto), Kyle Lowry ($7,800, Toronto), Reggie Jackson ($5,800 Oklahoma City)
Shooting Guard:
Lance Stephenson ($6,900, Charlotte) will be getting a ton of run tonight against a New Orleans Pelicans team that boasts one of the premier point guard defenders in Jrue Holiday. Holiday's bulldog mentality defensively will likely force the ball out of Kemba Walker's hands, and into the awaiting hands of Stephenson. Furthermore, Michael Kidd-Gilchrist has been ruled OUT tonight for Charlotte, which means his 7.7 rebounds per game will have to go somewhere — they certainly wont all go to Gerald Henderson ($3,000) who draws the start at the 3. Henderson is a viable punt, as is Gary Neal ($3,500). Neal has more upside despite starting the game on the bench, but both are still viable punt candidates.
Eric Bledsoe ($7,200, Phoenix) is a do-it-all player at a position that doesn't often see many double double options. Bledsoe put up 38 fantasy points in just 26 minutes against these same Lakers the last time they met. Seeing as this contest is on the road, the game should stay closer. In a GPP, he's a really smart guy to pair with Kobe Bryant ($7,800) because if Bledsoe plays a large dose of minutes, it's because the game is close — which will be Kobe's doing.
Honorable Mention: Kobe Bryant ($7,800, LA Lakers), Tyreke Evans ($7,300, New Orleans), Demar Derozan ($8,000, Toronto)
Small Forward:
Shawne Williams ($3,000, Miami) is just one of those guys you start every lineup with. He's been producing 25.3 fantasy points per game so far this season as the starting power forward. While Josh McRoberts is getting healthier with every game, Williams has been outplaying him significantly, and with the added bonus for Williams of Chris Anderson being ruled OUT, that makes him an absolute no-brainer at a position that is usually very frustrating to figure out.
LeBron James ($10,700, Cleveland) has torched the Portland Trail Blazers throughout his career. James has 34 or more points in five of his last six contests against Portland, but word of caution is that he's playing on a much different team with significantly more talent. LeBron isn't a core play because of his price, but much like John Wall, his incredible upside mandates some sort of exposure tonight.
Honorable Mention: Trevor Ariza ($6,000, Houston), CJ Miles ($4,100, Indiana)
Power Forward:
Taj Gibson ($5,300, Chicago) is an absolute must play across all lineups if Joakim Noah is out. Gibson has always been a guy that puts up strong per minute production, so the sky is the limit if he sees 40. The Orlando Magic also have a very tough time defending power forwards, as they come into this contest 28th in the league against the position (fantasy point wise).
LaMarcus Aldridge ($9,000, Portland) is usually a guy that is overpriced because of the fact that his rebounding numbers are so sporadic. The 6'11 power forward has posted games of 3, 4 and 13 rebounds so far this season, which is not ideal from a guy who is so highly priced. However, Kevin Love has never been accused of being a solid defensive player so Aldridge should go absolutely bananas points wise. Aldridge is the ultimate GPP play tonight because he's got the most upside for the lowest price of any superstar on the slate if he decides to rebound again.
Honorable Mention: Chris Copeland ($4,600 Indiana), Ryan Kelly ($3,000, LA Lakers — GPP only), Pau Gasol ($7,400, Chicago)
Center:
Nikola Vucevic ($8,500, Orlando) is going to put up elite numbers tonight if Joakim Noah is out for Chicago, since Pau Gasol — block numbers aside this year — isn't a great defender. The only play here that makes more sense would be Chris Bosh if Dwight Howard is ruled out tonight.
Lavoy Allen ($3,300, Indiana) has reached value or more in all three games this season. With David West still nursing an injury, Allen has seen 20+ minutes every night off the bench. Allen is a good rebounder and has as much upside as most of the mid-range options like Jonas Valenciunas ($6,200, Toronto). 
Honorable Mention: Al Jefferson ($8,500, Charlotte) is a good contrarian pivot. Also, Chris Bosh is a strong play even if Howard plays, but I do like Vucevic a bit more if Noah is out.
[/am4show]