2015-16 Fantasy Basketball: ESPN ADP Analysis — Overvalued Players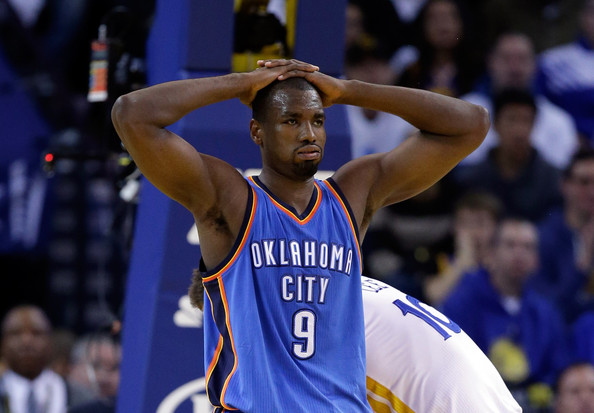 Drafting in any fantasy sport can be tricky, depending on the type of league that you're in. For this specific article, we are going to be talking about a standard 10-team re-draft league on ESPN, discussing the ADP for players that I believe are being drafted too high. If you play in Yahoo leagues, you should definitely check out Zack's Yahoo ADP analysis articles, both his overvalued and undervalued players.
In the NBA, rookies can be difficult to draft because it is very rare when you get a rookie that makes a significant impact right away. Karl-Anthony Towns is the highest ranked rookie on the ESPN draft board at 34th overall. If you are drafting in a 10-team re-draft league on ESPN, why on earth would you take the chance on KAT at 34th overall? To put it into perspective, DeAndre Jordan is just a few spots lower at 38th. However, in the leagues I have drafted so far, KAT has gone 53rd, 60th, 40th, 66th and 52nd overall, so I am not alone in feeling he's going too early.
When drafting, don't let ESPN's rankings sway you into taking a player earlier than you should. If it's round six and Towns is still there, ignore that he's ranked 34th and take a player you feel will be better. You'll never forgive yourself if you panic in the draft, take their top ranked player remaining and they end up a bust. Do the prep before drafts and trust your gut.
Now, let's look at a handful of players who I feel are currently being overvalued in ESPN drafts:
Ty Lawson – PG – Houston Rockets
I believe that a change of scenery will be great for Ty Lawson, but I'm still not enough of a believer to take him where he is currently being drafted. I have done five ESPN drafts so far through the end of September, three mock drafts and two real drafts, and Ty Lawson has gone 19th, 27th, 33rd, 30th and 24th in each of the drafts, for an average draft position (ADP) of 26.6. I do believe that Lawson will play better this season with the Rockets than he had in year's past with the Nuggets, but I see his points dro, as he will be asked to distribute the ball and play defense in Houston. So, he will be a better real life option, than a fantasy one.
Serge Ibaka – PF – Oklahoma City Thunder
The final two drafts I did before this column, Serge Ibaka went 8th overall in each one. With Kevin Durant back and ready to go, I can't see Serge Ibaka producing enough for the Thunder in 2015 to make him a first round talent. In fact, I probably wouldn't take Ibaka in the first three rounds. Ibaka has been a fantasy stud over the years because of his ability to block shots, which is what separated him from the rest of the field. However, there appears to be more and more shot blockers that rise up in the NBA, making Ibaka's value go down each year. There will also be less shots for Ibaka now that Durant is healthy and Enes Kanter is in town. Serge is still a great fantasy option because of the other categories that he can contribute in, but 8th overall is way too high.
Kenneth Faried – PF – Denver Nuggets
I don't have the best relationship with Kenneth Faried when it comes to fantasy basketball. I drafted him two seasons ago and was incredibly disappointed, and then a season ago I invested in him as well. He seemed to be that player that would be owned when he plays well, and then he would be dropped because he wouldn't do anything. That doesn't sound like a player that I want to invest in that is 42nd on the ESPN draft board. Plus, he's getting taken even earlier than that in some drafts. New coach and mindset aren't enough to sell me on hopping on the Manimal train again, especially not this high.
Reggie Jackson – PG – Detroit Pistons
I think Reggie Jackson could be a very nice fantasy option as the starting point guard for the Detroit Pistons in 2015-2016. Jackson comes in on the ESPN big board at number 48, and he has shown that he has the ability to post triple-double numbers from the guard position. From what I have seen in draft rooms so far is that people have been reaching for Jackson a little earlier than I think he needs to be taken. For example, In three of the five drafts I was a part of, Jackson was taken before his spot on the board at 48, going as early as 33 in one of them.
Again, Jackson could be a fine fantasy option this season, but there are 4-5 point guards around him on the board that I would rather have. Jeff Teague, Isaiah Thomas, Kyrie Irving, Mike Conley, Goran Dragic and Kemba Walker are all within 20 spots of each other on the rankings (37-57), which makes it even easier to pass on Reggie.
David Lee – PF – Boston Celtics
I used to say that David Lee was a poor man's Kevin Love (minus the threes), back when Love was on the Timberwolves. Lee started the season injured for the Warriors, and Draymond Green never gave him a shot to take the role back. The Florida Gator alum was shipped to Boston in the offseason where he will join the Celtics crowded frontcourt with Kelly Olynyk, Jared Sullinger, Tyler Zeller and Amir Johnson. Lee will likely be the starter in Boston, where he could have a revival as a double-double threat, or where he could be seeing his career come to a screeching halt as a viable fantasy option. He's on the board at 65, but came off as early as 48 in one mock draft I was a part of. I believe there is cause for concern when it comes to David Lee this season, which is someone that I would want to pass on for my teams that I'm drafting, especially in the 7th round or earlier.
For more fantasy analysis follow Max on Twitter, @Maxhaldeman13