2016-17 FANTASY BASKETBALL: THE A-Z OF FANTASY HOOPS – PART II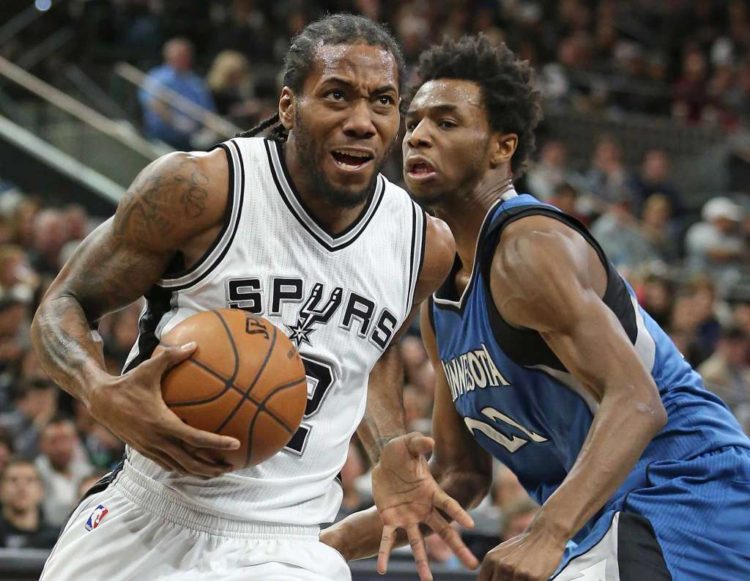 Following on from last week's fantasy NBA for n00bs piece (Part I here), here is Part II!
M for Mocks – It's return of the mock season.
Read about the expert mocks; compete in a few mocks on different sites, and if you have sleepers remember where they're going so you know where you're comfortable taking them and where you're not. It's like bidding in an auction – there's only one winner and someone always gets the stiff one. Don't reach way more than you should, just because you want the shiniest, bestest sleeper player, it's not wise taking Brandon Ingram at 50 when Goran Dragic or Rudy Gay are there as well. Obviously that last statement changes if you're in a dynasty league, but that's a different kettle of fantasy fish.
N for Needs – Know what stats you need and where to find them.
Identify what stats you need early and trade for them if you can. There's nothing wrong with taking a couple of big shot-blockers early, getting out to a nice cushion in rebounds, blocks and field goal percentage…And then trading one or both away for stats you need. If you win a category by 1 block or 201 blocks you get the same amount of points in the standings. So identify post draft (or during for offline) what stats you need as the season starts. Roto isn't a particularly difficult concept to grasp but it's like trying to juggle five chainsaws to absolutely master (note to self, enough with the juggling analogy).
O for Opportunity – Every season it knocks, find the player's knocking the door down.
watch for players just needing an opportunity. Players with potential will step up if they're given the opportunity, most of the time. Dennis Schroder is the perfect example of this. Look at his 16 career starts: 13.9pts 3.6reb 6.9ast 1.0x3pt 41/76 splits. Extrapolate those over a full season and the fact he's essentially locked into 32mpg a game now, and you're looking at a player who has seized their opportunity.
P for Playing Time – Watch games, read box-scores, find the players trending up in PT.
Inextricably linked to opportunity for obvious reasons. Monitor the minute distribution of players on your team and reserves/back-ups, especially post All Star break. Watch for young players on teams that fall out of the playoff race down the stretch. Sure a veteran like Luis Scola or Trevor Booker might be ahead of him as of now, but Chris McCullough is the power forward of the Nets you want to own in March-April, or in dynasty leagues. Brandon Knight was 'hurt' down the stretch last year for the Suns, so Archie Goodwin and Devin Booker took over and both had pretty decent stretches. Booker's playing time obviously is locked in now, while Goodwin will need to wait for either an injury or a change of scenery before he sees 20-25min a night consistently.
Q for Quick and the Dead – Slightly dramatic…but you get the point.
If someone's going off, have a look if they're available immediately. There's something very satisfying about getting a message from a fellow league member laced with expletives as you've added their now injured player's back-up a minute before they were able to. Or jumping on the guy who landed in the starting line-up for whatever reason and didn't let it go, like Zach LaVine in his rookie season during this productive stretch to close the year out.
R for Rookies – NBA noobs can help you.
Don't ignore them, but don't buy into too much of the hype either. It sucks Ben Simmons is likely done for the season, triggering the Sixers to process their frontcourt assets to be dealt away for back-court help in the near future. For every Karl-Anthony Towns (rookie 8-cat rank 18) or Damian Lillard (32) rookie season, there's an Emmanuel Mudiay (171) and Nik Stauskas (383) to go with it. I like Buddy Hield this season and Brandon Ingram next year, long term I love Marquesse Chriss and Kris Dunn, along with Simmons and Ingram.
S for Streaming – Streaming is fun.
Don't listen to the Ghostbusters ( the ORIGINAL ones), DO cross the streams. It's fun to mix and match in H2H, it's slightly harder in roto as there's no 'finite point' for your week to end with whatever player you're streaming. My favorite stream starts from days of fantasy past? Ramon Sessions in 2008, Anthony Randolph in 2009, Anthony Tolliver in 2010, Darren Collison in his rookie year (a stream that stuck), and of course John Henson in April 2013, which included a Bill Russell-like 17pts 25reb 3ast 7blk monstrosity!
T for Trading – Players are stocks, some go up and you need to know when to trade for and away.
Trades are a key to a successful season sometimes and they're also fun, but don't trade for the sake of trading. If you're going to trade, make sure it actually helps you rather than just trading for your favorite player or a big name. Last season I needed points and traded Giannis Antetokounmpo for Carmelo Anthony, little did I know GA would become a point God for the Bucks and Melo would average the lowest scoring mark (21.8pts) since his second NBA season. Some people try to cripple the other team in a trade – this is not what you want to do. You want to cripple the teams ahead of you, or the one that poses the biggest threat. So if your enemy's enemy offers you a mutually beneficial deal that you're not overly enamored with, take a closer look because it might help you win the league, not just a category.
U for Unconventional – Different is good, sometimes.
Getting 3s from a PF/C is a bonus, or BLKs from a SG can be unconventional, but cool. It's easy to forget in 2014-15 Danny Green joined an exclusive club of 7 players to ever produce 2.0 threes, 1.0 steal and 1.0 block per game over a full season. Blocks aren't your usual stat to expect from the SG slot, so it was an added bonus to the other roto goodies. Latvian wunder rookie Kristaps Porzingis joined Serge Ibaka (2000) and Raef LaFrentz (2001-02) as the only three players to EVER average 1.0 three and 1.9 blocks in the same season. Any time you get your name mentioned in the same breath as Raef LaFrentz, you know you're doing something right. He's the only two-time member of the six threes and six blocks club.
V for Veterans – Some old dogs learn new tricks and the old legs keep kicking.
Much like rookies, don't ignore older players, but look at how they're being used and how their health is. Pau Gasol has been remarkably efficient and effective from a fantasy perspective for his career. In seasons he played at least 65 games in, he's finished top top 40 in 10 of 11 seasons. He's a model of consistency and is a roto beast. Never mind that he's 36, he keeps in shape and plays a largely grounded game. On the other hand, Dwyane Wade in Chicago is stock I'm not buying. Playing next to a ball dominant guard like Rajon Rondo who can't shoot threes and loves nothing more than racking up assists is not conducive to valuable fantasy production. Jimmy Butler can score and create too and there's only one ball. I'm not buying Wade's return to healthy D-Wade either – as he's missed 8, 20, 28, 13, and 17 games over the past five seasons.
W for Watch-list – It costs nothing to watch.
Fill it up like Homer at The Frying Dutchman. Don't scrimp on covering all your bases to make sure you can quickly check who's available and who's hurt etc . No need for a long explanation here, if you own Kyle Lowry add Corey Joseph to your watch-list. If you own Derrick Favors add Trey Lyles. Kemba Walker owners add Ramon Sessions. And so on…
X for X-Factor – Not that dumb show.
Every season has 4-5 sexy breakout players and you need to try and get 1. CJ McCollum was well hyped and he still delivered a surprisingly strong fantasy season. Be honest – who picked McCollum to average 20 points in a season before Bradley Beal would? Along with a few experts in this 2015 dynasty mock draft, I said he'd be good back in August 2015 but I didn't think he'd be this good, this quick. My X-Factor this year is an obvious one, Dennis Schroder. I think he's going to have a top 40 season. Aaron Gordon was an X-factor candidate before the team essentially shifted him out of position to SF, so I like Myles Turner as a dark-horse candidate to return top 50 value too.
Y for Youngsters – Growing pains usually lead to fantasy gains.
Look for second-third-fourth year players who will naturally improve after adjusting to the pace of the NBA. Some guys it takes longer than others, while others simply need a change of scenery or a coach to have faith in them. Victor Oladipo is one guy who will reap the benefits of Russell Westbrook dropping fantasy napalm on this year's NBA. As a secondary option, he's probably going to be top 20 and should average close to 20-5-5 with oodles of steals and threes. Despite an up and down first two seasons, I've seen enough to think he's going to be a consistent 14-16pt threat with a pile of threes and good FT%. If you miss on Ryan Anderson, Mirotic could be the guy to semi-fill your stretch four needs. Nerlens Noel needs a change of scenery more than most, and I think in dynasty leagues now is the time to buy low, because his counting stats are really really good for a player who's only 22 years old.
Z for Zeppelin – Make sure you and your team are on the same Page. [See what I did there Zack?]
For roto, avoid guys who destroy you in a category before the season starts – think Rajon Rondo with his percentages, Dwight Howard with his FT%, Andre Drummond (as touched on under E for efficiency) and of course, DeAndre Jordan. Then there's players like Ricky Rubio who can torpedo your FG% while making you smile with his FT%, assists and steals. It's extremely tricky to trade these guys away in roto, so make sure you've surrounded them with the right pieces if you're going to go to war with them.
—–
Once again, a lot of this stuff is the basics.
Most of all have fun and make sure you draft at least ONE player you enjoy watching and cheering for. There's nothing worse than having a team full of annoying pricks who you can't raise a 'yay' for when they block a shot, lead the break then get a dunk, three or assist.
As always, come at me with fantasy discussion and questions on Twitter, @macetastic.
Don't forget to check out Rosters using this link, with a $1o deposit you get $20 free – that's better than a slap to the face with a cold fish!