2017-18 Fantasy Basketball: H2H Categories Top-150 Rankings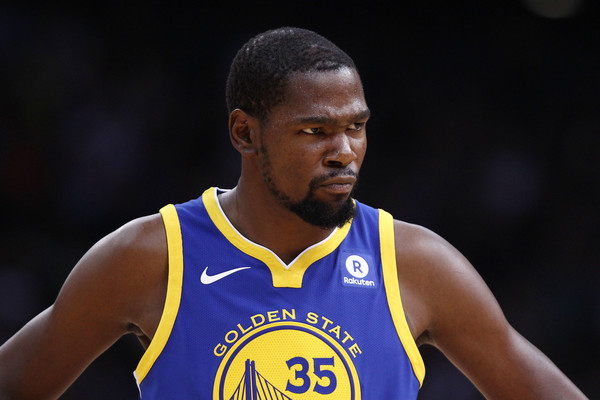 The content continues! All of my rankings you will find are directed at 8-categories. I'm just not a supporter of 9-cat leagues that punish the top players because they have the ball more frequently. When I do regrettably join a 9-cat league, I draft as if the turnover category doesn't even exist, so I would still use this list.
The first handful of rounds I am drafting the best players available, and then from that point on, I draft according to the strengths and weaknesses of those players. I am a category punter for sure in H2H formats, because I have seen those super balanced overall teams be regular season beasts only to get thumped in the playoffs by a team dominant in 5-6 categories time and time again. I normally punt 1-2 categories, but I don't enter the draft knowing which categories I will end up punting.
If I draft Draymond Green, Ricky Rubio and D'Angelo Russell, then I know I should probably punt FG% and points and bulk up elsewhere. So, this makes me boost the values of players who don't score as much and/or who are very inefficient from the field but nice from the free throw line. Some sleepers that I like that fit this particular direction are Josh Richardson, Marcus Smart, Dewayne Dedmon, Lou Williams (to boost FT% as well) and Patrick Beverley.
Basically I am just saying that my rankings don't change with each pick you make, so you have to be ahead of the curve and know that when you're punting certain categories, you move the players who are primarily valuable in that category down. SO, if you're punting blocks, then you can ignore guys like DeAndre Jordan, Serge Ibaka, Willie Cauley-Stein, etc… while boosting players whose value usually suffers due to lack of blocks like Blake Griffin, Kevin Love, Jonas Valanciunas, Julius Randle, etc…
The most common punt category is FT% which a lot of owners go into the draft planning to do, and then there are two to three owners in the same draft with the same plan, none willing to pivot to another strategy. So, they go in hoping to land a few of the classic bad FT%, great FG%, rebounds, blocks guys, but they end up with only a couple of them because another GM did the same, thus leaving neither of them super elite in those categories. Don't go in with a set plan, be willing to change on the fly.
Do what you have to do to beef up in those primary 6-7 categories. If everyone is drafting big men early and the guards are falling like crazy, don't be afraid to zig while they zag and swoop them all up. Drafting bigs early is the popular trend this year, and I totally get that because there's still solid guards later one while the bigs dry up earlier, but it doesn't mean you can't dominate the guard stats by going guard heavy early. Drafts are like a boxing match, you can't force things, you have to take what the opposition is throwing at you and counter it.
Remember, this is how I value players for the upcoming season, it does not mean you need to draft them at where I ranked them. If I have Aaron Gordon inside the top-50 but ESPN has him at 100+ in their draft room ranks, then you can probably get him around 80, and that's a steal (although personally I wouldn't risk waiting that long, his hype is rising). You can feel out when to reach or when to wait out a player. Without further delay, here are my current top-150 H2H category rankings for this season (the list updates when I make changes to my spreadsheet, so check back every few days in case I made tweaks):
See something you disagree with? Let me know in the comments and I'll explain why I am so high or low on a player.
For more fantasy hoops analysis and to have any questions you may have answered, follow Zack on Twitter @BigZack44