2017-18 Fantasy Basketball: Preseason Dynasty Rankings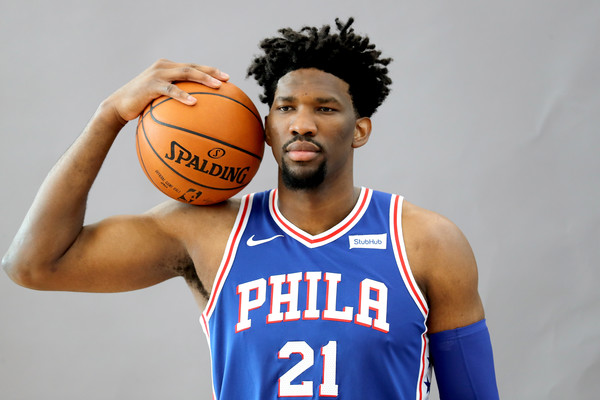 My favorite kind of fantasy, dynasty! I especially am a fan of deep dynasty leagues, 20 or 30-team formats. As you will see from my rankings, I like to look ahead. So, if your gameplan day one is to win the first season of your start-up dynasty, you may want to use more of my standard 2017-18 re-draft rankings. I'm not saying going by my dynasty rankings gives you no chance to win now, I just rank the young guns at where I project them to soon be rather than where they may be this current season.
You could also go a little bit of a mix of 'win now' and 'future upside' players where you kind of go back and forth between players who are still in prime but outlook in a couple years isn't so great with youth upside guys who are just starting to show the signs of stardom. However, honestly, I'd probably choose to go one way or the other. If you're playing to win today, go Mike Conley, and if you want to dominate long-term, go D'Angelo Russell.
Obviously I am higher on some players than the likely consensus, and if you're not as confident in said player, then just note them as a player to look at if they fall a bit in your draft as one that I flagged as one with great potential. Don't be afraid to reach in a dynasty league if you love a player and believe in them long-term. This is your franchise that you're starting from the ground up. So, if Kris Dunn is your dude and you want to take him at pick 60 because you're scared he won't make it back, do you! You'd rather be mad at yourself for being wrong than pissed that someone else took him because you waited due to him being ranked 104 on my list.
Note: Yes, that is an incredibly courageous ranking of Joel Embiid, and I am honestly not even sure I'd have the sack to do it, but if you've decided you're a believer in The Process, and think he can stay mostly healthy from here forward, that's where he should go. I'd estimate him going anywhere from third to twelfth in your dynasty start-up draft. He's one guy going occasionally outside the top-10 that has #1 overall potential, it's all about the health. It's very hard to start out a dynasty league with your top pick being such a risk, but that ceiling of his is limitless. Look at what he did in 25 minutes per game last season: 20.2 PPG – 7.2 RPG – 2.1 APG – 0.9 SPG – 2.5(!!) BPG – 1.2 treys/gm – 46.6% FG – 78.3% FT (on 7.9 FTA/gm!!). Yeah… Freak show.
If you already have a dynasty league team and have a rookies only draft coming up, here are my Dynasty Rookie Rankings along with some brief analysis. Now, on to the rankings.
Have anybody higher or lower than you agree with? Hit me up in the comment section and we can talk over our sides of the debate. I plan to post a new updated dynasty rankings column monthly, so stay glued to The Fix.
For more fantasy hoops analysis and to have any questions you may have answered, follow Zack on Twitter @BigZack44