Daily Fantasy Basketball Strategy: April 7, 2016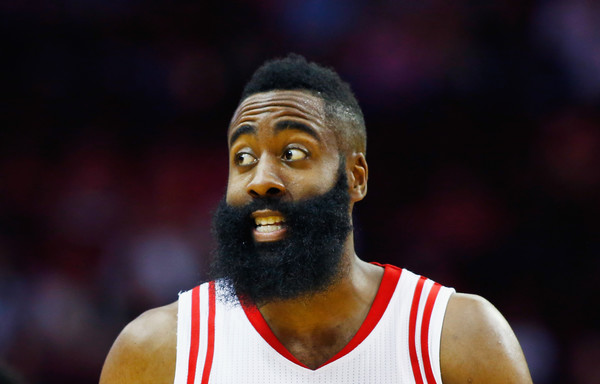 We have a small five-game NBA slate on our hands tonight, and I'll be breaking it down from top to bottom to help you formulate your DFS lineups, and lead you towards ending the night in the green. I'll review and analyze the top plays of the night, point out the best cheap values on the slate, and then finish with positional rankings. Let's get right to the daily grind!
Really sorry that I didn't come through yesterday with content, and the worst part is I did 4/5 of the work. I had PG-PF finished and when I started the centers, my boss called and sent me out of the office for a few hours. By the time I got back it was time to go, and there was only an hour until tips anyways.
POINT GUARD
[cointent_lockedcontent article_labels="basketball"]
Darren Collison – Rondo was my guy here, but with him out for 'rest,' the torch is passed on to Darren Collison. He's always a great value play when Rondo sits, so be sure to get him in there against the Wolves who are 24th against PGs. This also boosts Seth Curry up a bit more.
Goran Dragic – The Dragon has been fiery lately, hitting above value in seven of the last nine games. He's also going up against the Bulls tonight how he has crushed for an average of 44 FPs in two meetings. I have him at 38 tonight.
Cheap risk option: No doubt about it, the go-to cheap guys here are Ronnie Price and Seth Curry until their prices rise. Price is no sure thing, but he's playing 30+ minutes right now for the Suns with Knight out, and he's beat value in two of those three games. Curry has been playing 25-30 minutes and getting double-digit shots nightly. The way he's playing, it's tough to fade him after seeing him go well over value in seven of the last eight games.
SHOOTING GUARD
James Harden – He was underwhelming last night, but still put up 43 FPs despite an atrocious shooting night, but tonight he gets a much better matchup, and I look for him to have a massive bounce-back game. My projections sheet, which tends to cap players out around 55 FPs, has Harden at an astounding 61 FPs.
Andrew Wiggins – The matchup couldn't be any better, he's averaging just shy of 40 FPs the last five games, and he's put up 50+ twice in that span. If you go mid-tier, I like Wiggins and Dwyane Wade over the other options, and have them both projected at 35 FPs. I just think Wiggins has more upside because the Heat cap Wade's minutes at 30 most nights.
Cheap risk option: Manu Ginobili who has put up 20+ FPs in four straight is an option tonight, but the higher upside likely belongs to Josh Richardson who has played 30+ minutes in back-to-back games despite the Heat being healthy at guard. Neither has big upside, but they will get you value more than likely.
SMALL FORWARD
Kawhi Leonard – If the Spurs hang in this one, it will be with Kawhi having a big game. My fear of them not staying in it is the game's spread set at GS -7. That seems like a trap, because obvious first thought is that the Spurs could win the game the way the Warriors have been playing, and easily should stay within seven. Vegas isn't stupid. All that said, I can't see Leonard having a terrible night either way, so my somewhat conservative projection is 38 FPs.
Mirza Teletovic – Things have opened up for Mirza and he's taking advantage of the extra playing time. He's put up an average of 34 FPs over the last six games, and tonight faces the Rockets who have allowed the most FPPG to opposing SFs. Projection for him sits at 29 FPs.
Cheap risk option: I'm not a fan of any of the real cheap options as of this moment. If I were to roll with one as things sit, it'd probably be Justise Winslow, but I'd be more likely to pay a few bucks more for Joe Johnson.
POWER FORWARD
Nikola Mirotic – If you don't pay up for Boogie tonight, I prefer to just save cash at PF and go with someone like Mirotic. Miro has been going off by shooting 48% from the field, 50% from behind the arc and averaging 30 FPPG over the last six, and that's even with a dud game mixed in.
Gorgui Dieng – No Cousins around now that he's been ruled out, so Dieng foul trouble is no longer a concern, and he has less competition in the paint. On a night that I am not in love with any of the top dollar PFs, I like these mid-range guys the best.
Cheap risk option: Not much sexiness in the bargain bin at PF tonight, but Patrick Patterson has hit over value (20+ FPs) in five of the last six. He's the only guy I am even looking at this cheap here.
CENTER
Pau Gasol – 40+ FPs in five of the last six games. Still under-priced. I'm still taking advantage while this lasts, and he's averaged 44 FPs against Miami this season in three meetings.
Jonas Valanciunas – The Raptors have been playing JV a lot more consistently big minutes for a change, and spoiler alert, he's excelled! His cheap price makes for some great value, as he's projected to finish 7 FPs higher than his value line. I'm all about being on the JV team tonight if I go cheap at center.
Cheap risk option: I'd steer clear of going this cheap, but Tim Duncan is the target if you decide to go huge elsewhere and need a real cheap option here. Projection of TD is at 22 FPs, but if the game starts to get distant, he'd be shut down quick.
Cash game rankings:
This isn't necessarily an order of who will score the most DraftKings points. Rather, the rankings are aimed to find the best price, value and production combo to help you win cash games, also taking into account potential ownership levels for each player.
PG
1) Darren Collison
2) Goran Dragic
3) Stephen Curry
4) Seth Curry
5) Ricky Rubio
6) Ronnie Price
7) Derrick Rose
8) Patrick Beverley
SG
1) James Harden
2) Andrew Wiggins
3) Dwyane Wade
4) Devin Booker
5) Zach LaVine
6) Jimmy Butler
SF
1) Mirza Teletovic
2) Kawhi Leonard
3) Trevor Ariza
4) Kent Bazemore
5) Michael Beasley
6) P.J. Tucker
7) Joe Johnson
PF
1) Nikola Mirotic
2) Gorgui Dieng
3) Draymond Green
4) LaMarcus Aldridge
5) Patrick Patterson
C
1) Pau Gasol
2) Karl-Anthony Towns
3) Jonas Valanciunas
4) Hassan Whiteside
5) Dwight Howard
6) Al Horford
7) Alex Len
As always, stay locked to Twitter and Rotoworld for any late-breaking news the hour before the first game tips at 8 p.m. EST. I'll do my best to update this article as news breaks throughout the day, but the best way to get the latest is always to follow me on Twitter @BigZack44, where I'll do my best to break down the implications of any late scratches or lineup changes.

[/cointent_lockedcontent]