Daily Fantasy Basketball Strategy: February 19, 2016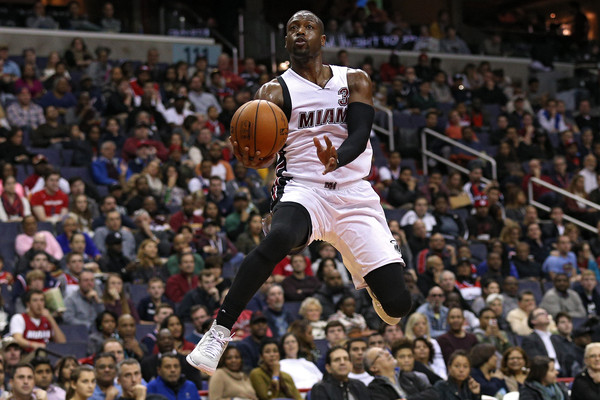 After the tease of a return to NBA action last night, they really lay it on us today with a ginormous 14-game slate on this Friday night. It's a monster slate, so I won't bore you with an attempted entertaining intro. Below I will cover each position with both the top play of the night and others that you should highly be considering as well, with analysis on why they stand out to me tonight. Within you will find lineup tips and hints at how I will be constructing my primary lineups tonight, both cash-games and GPPs. Let's get right to the daily NBA grind!!
Point Guard
[cointent_lockedcontent article_labels="basketball"]
"The Play": Another slate, another instance where focusing on a game involving the Sacramento Kings is the preferred play. They simply allow so many points (109.1 per game) and play at such a fast pace (99.9) that their game environments always end up being incredibly fantasy-friendly by default. Most of the Kings usual suspects are in play tonight but the best combination of upside and reasonability of price is none other than Rajon Rondo. Denver, the Kings' opponent on Friday, ranks middle of the pack in terms of pace but they allow the fifth most fantasy points to the point guard (PG) position. Most notably, they allow the fifth most rebounds per game (RPG) to opposing PGs and Rajon Rondo is one of the NBA's best rebounding guards. Furthermore, only nine players average more turnovers (TO) than Emmanuel Mudiay so Rondo has an excellent change to top the 1.9 steals per game (SPG) he averages for the season which ranks eighth in the NBA. In a game where Sacramento is projected to score 110 points according to masseyratings (tied for most on the slate with the Oklahoma City Thunder), there should be plenty of opportunities for Rondo to rack up enough points (PTS), rebounds (REB), assists (AST) and steals (STL) for him to be relied upon as a rock solid cash option.
Other Options: Stacking the Nuggets/Kings game makes plenty of sense from a fantasy perspective and I actually think both PGs stick out as the top two options at the position on the slate. Emmanuel Mudiay is simply too cheap ($5,800 on DraftKings and $10,800 on FantasyDraft) for the uptick in pace and against a team that ranks third to last in efficiency against opposing PGs. Without Jameer Nelson, Mudiay averages around 29 fantasy points and 33 minutes and that's in an average matchup. Against a pathetic Kings defense, he should be expected to hover around the mid-30's in fantasy points especially with Randy Foye traded at the deadline as well. Tonight is a great night to deploy Reggie Jackson as backup Brandon Jennings was shipped off to Orlando so additional minutes should be headed his way tonight. If you're willing to spend up and/or value emerges late, Stephen Curry against one of the worst defenders at the position (Damian Lillard) warrants the greatest overall raw score projection of the evening. Archie Goodwin and Damian Lillard are in excellent spots in fast-paced games and both viable for their respective prices. Other options: Goran Dragic (cash), John Wall (both), Kyle Lowry (GPP) and Russell Westbrook (both).
Shooting Guard
"The Play": The Heat virtually have no option but to rely on Dwyane Wade to run the whole show tonight as Chris Bosh (blood clot, possibly out for season) and Hassan Whiteside (suspension) will both miss tonight's game. Sure some of their big men will have to play additional minutes in order to make up for missing size but the missing offense will mostly be run through Wade. Among all Heat regulars, no one sees a greater increase in usage rate (usg%) without Bosh than Wade's uptick of seven percentage points. Yes, Wade's usg% increases to a ridiculous 36.7-percent without the 11-time All-Star which by comparison would lead the league (DeMarcus Cousins ranks first in NBA with a 35.5 usg%). At just $7,100 on DraftKings (DK) and $12,600 on FantasyDraft (FDraft), Wade projects closer to a $9,000/$16,000 on the sites which means there is plenty of room for profit.
Other Options: Oh hey DK finally decided to move Nicolas Batum to shooting guard (SG) which adds some much needed depth to a shallow position. Milwaukee's weak spot in their defense is against wing players and Batum is averaging 28.3 fantasy points per game (FPPG) in two meetings against the Bucks this season despite 30.8-percent shooting. Assuming he shoots around his average tonight, his upside stretches beyond 40 fantasy points. Lots of players tonight will be benefitting from deadline deals as minutes open up for them and Vince Carter is amongst them. He's not an exciting option but he's priced at the bare minimum and Memphis doesn't have many other choices at the position. At his price, he could reach 6x value on DK by accident. Other options: Victor Oladipo (GPP), Andrew Wiggins (GPP), James Harden (both), DeMar DeRozan (both) and Zach LaVine (GPP).
Small Forward
"The Play": This may be the cheapest Paul George's price ever sinks so take advantage while you still can. Despite scoring at least 39.75 fantasy points in five consecutive games heading into the All-Star Break, George's price has actually decreased by almost 2.5 percent. Oklahoma City is no walk in the park for opposing small forwards (SFs) but George has scored at least 20 real points against them in two of his previous three meetings…and the third meeting was during the period when George was returning from major surgery at the end of last season and only played 14 minutes. Both teams play at a top 10 pace so it's not surprising this game is listed as the third highest over/under of the evening according to ESPN. He's simply a fantastic play in all formats.
Other Options: Similarly to Wade, Luol Deng will see a boost without the two starting big men but his will mostly come in terms of minutes. He will be required to push 40-minutes by default which always warrants attention (especially in cash). Tony Allen is the other beneficiary of the Courtney Lee trade and his minutes should be temporarily boosted. In a narrative street game, Gordon Hayward faces off against his ex-college coach. I would recommend using him in GPP only because Coach Brad Stevens certainly understands his tendencies. Otherwise, you can spend up on the Kevin Durants and Carmelo Anthonys of the world but I'm not sure they are necessary in cash either. Other options: Rudy Gay (both), Mirza Teletovic (GPP) and Kent Bazemore (both).
Power Forward
"The Play": Reminder: Marc Gasol remains out so Zach Randolph will continue to enjoy extended minutes and a meatier role in the offense. With Gasol off the court this season, Randolph has proved he is comfortable taking on more responsibility because he averages 0.88 fantasy points per-minute with Gasol on the court versus 1.07 sans Gasol. His rebounding percentage improves slightly without Gasol but mostly the reliance on him to take more shots suits his style. Randolph's usage rate improves from 22.9 to a whopping 28.6 percent without the team's star center (C) and he is not yet priced as a double-double threat with that type of elite usage although his price did increase $600 on DK. Still against a Timberwolves team that ranks middle of the pack in both fantasy points allowed and efficiency to opposing frontcourts, Randolph firmly stands out as the top play at the position.
Other Options: Spending up on Curry makes sense to me but the logical alternatives if looking for expensive options would be Anthony Davis versus Philadelphia or DeMarcus Cousins versus Denver. Both are firmly in play although I actually prefer saving the $1,300 and rolling with Davis against arguably the worst frontcourt defense in basketball. Rostering Davis has certainly proved to be a roller-coaster ride this season but it's difficult to believe he wouldn't deliver in this matchup. What is the deal with Dirk Nowitzki's price ($6,000)? He is simply too cheap against Orlando and should see his usual allotment of minutes or even more as he just had a week to rest. Lastly, to revisit the Miami situation, Amar'e Stoudemire will have to play extended minutes by default even though he has been limited recently. The good news is he's producing slightly more than 1.0 fantasy points per-minute this season and that number should increase without Bosh/Whiteside. He'll only need to play around 20-22 minutes to flirt with 6x value at his $4,200 price on DK. Other options: Ryan Anderson (GPP), Derrick Favors (cash), Thaddeus Young (both) and Paul Millsap (both).
Center
"The Play": Robin Lopez is an above average defender and has stepped up his game recently but it's hard to ignore his brother Brook Lopez's past success against him. In four meetings since the beginning of the 2014-15 season, Brook Lopez has scored at least 32 fantasy points in each against his twin brother including two 43.5-plus fantasy point outbursts. If Brook were to simply reach his season average, he would produce 2.90x value on FantasyDraft or enough to put your fantasy team on pace for 290 fantasy points. Over his last 10 games, he has averaged 39.8 fantasy points which would equate to over 3.06x value and more than enough to justify using him in all formats.
Other Options: Sure Lopez is enticing but, assuming you used all the other preferred options, you'll probably need salary relief. Two players offer relief with a hefty amount of upside: Jahlil Okafor and Alex Len. Even though Nerlens Noel's knee is reportedly feeling much better after the break, the matchup is still too juicy to pass for Okafor. he Pelicans allow the second most fantasy points to opposing centers and Okafor is en fuego having scored 48-plus fantasy points in two of his last three games (although Noel sat one of those games). In terms of game environments, this game should give Denver/Sacramento a run for its money for being the most fantasy-friendly of the evening. Both Philadelphia and New Orleans allow more than 105 PPG and both rank in the top half of pace. As for Len, he should enjoy some increased effectiveness without Markieff Morris. In his previous two games without Morris: 16 PTS, 12 REB, five AST versus Atlanta and 13 PTS, eight REB, four AST versus San Antonio. On the season, Len is averaging 0.94 fantasy points per-minute but it increases to 0.96 without Morris. He put together a respectable outing against the Spurs without Morris so he should be incredibly safe against the Houston Rockets. On the other side of the matchup, Dwight Howard is in an intriguing position as he has caught fire recently and the pace of this game should be one of the quickest of the night. Tyson Chandler is a solid defender but not enough to deter me from taking a shot on Howard in GPPs. Other options: Pau Gasol (both), Greg Monroe (both), Nikola Vucevic (GPP), Rudy Gobert (cash) and Al Horford (cash).
Good luck tonight.
Grind on…
[/cointent_lockedcontent]