Daily Fantasy Basketball Strategy: January 8, 2016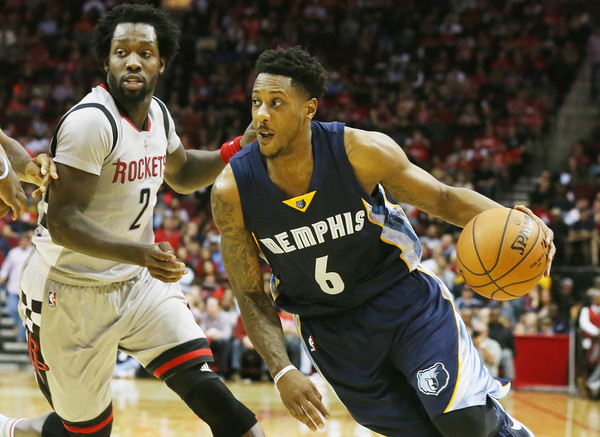 I only get to voice my opinion through this wonderful outlet once a week so I just wanted to say, "What a week for DFS!" The week started out poorly with payment processors urging sites not specifically named in lawsuits to pull out of the state of Illinois (my home state). Then, a New York Times article released an article highlighting some of the issues in the industry but did so in a non-productive kind of way. Before the article could lead to a tailspin and more states giving their "opinion" (likely bad) on DFS, California started an opposite ripple effect and passed a regulation bill through its first hurdle. Vermont and Wisconsin then immediately followed with proposed bills to regulate DFS in their respective states. So while I should be discussing today's slate in the opening, I felt this was more important from a big picture standpoint and wanted to say how encouraged I am that there are people behind this industry. It's an industry I am passionate in, as I'm sure you readers are too, and I couldn't imagine doing anything else for a living at this point. I hope you all continue to help out in any way possible including signing this petition if you have not already: Fantasy Sports for all.
Oh by the way, there's a 10 game slate tonight worth discussing (worst transition ever) so let's get to discussing that as well:
In my first few rundowns, I approached the rundowns by position but I'm adding an additional element today. Roster construction is a huge part of DFS so if, for example, LeBron James and Stephen Curry are prime plays at their respective decision, you'll end up having to choose one on a large slate unless serious value emerges. Today I'm going to suggest which of those guys are worth rostering and how to fill in the roster around them.
Point Guard
"The Play": With Mike Conley listed as doubtful, Mario Chalmers will draw a start against one of the NBA's worst three defenses against opposing backcourts according to efficiency. The Denver Nuggets also allow the third most fantasy points to opposing point guards so Chalmers, coming off a 52 fantasy point outing versus Oklahoma City, presents too much value to fade in this game plain and simple.
Other Options: Point guard is loaded tonight as Kyrie Irving's price still has not reached the high point of its ascension, Damian Lillard's price is depreciated due to sitting for weeks with plantar fasciitis and John Wall dropped 56 fantasy points in the last meeting versus Toronto. Oh and Michael Carter-Williams' production has been on the rise recently sans Jerryd Bayless as he has dropped at least 32.25 fantasy points in each of his last five games. All of these players are viable to throw into the guard or utility spot tonight but lineup construction, at least at the point guard position, begins with the best value of the night: Chalmers.
Shooting Guard
"The Play": Go back to the well with Victor Oladipo tonight because Elfrid Payton is yet again unlikely to suit up tonight. Without Payton, Oladipo shifts over and plays a majority of point guard as opposed to shooting guard. With the ball in his hand more (and extended minutes), he's a much more productive fantasy producer as he has scored at least 35.25 fantasy points in each of the last two ballgames. Brooklyn allows the fourth most and seventh most fantasy points to the point guard and shooting guard positions respectively so it will not matter where Oladipo is lined up; he'll draw a solid matchup regardless against a defensively deficient backcourt. I would be shocked if Oladipo doesn't approach 18-5-5 yet again and break the 35 fantasy point plateau at just $6,600.
Other Options: My guess is Kobe Bryant sits out which means additional minutes/production for Lou Williams in a fast-paced matchup against the Oklahoma City Thunder. Khris Middleton has scored at least 19 real points in seven of his last nine games as he's emerging as maybe the most consistent scorer on the Milwaukee Bucks roster. With the Bucks projected to score 100-plus points versus the Dallas Mavericks tonight, I think you can go ahead and safely chase those points. Otherwise, C.J. McCollum, Tyreke Evans and DeMar DeRozan all should produce but their prices are too high for my liking…at least in cash games. I would have no issue at all splitting up ownership amongst the three in tournaments. Last but not least, Andrew Wiggins needs a mention because it's his "revenge against the team that drafted him and traded him" game although the individual matchup against LeBron James is admittedly not a favorable one.
Small Forward
"The Play": As per usual, there is a plethora of talent available at the small forward position to choose from tonight and you could reasonably go in a variety of ways. My preference, at least in cash games, would be Paul George at a slight discount from Kevin Durant and LeBron James. Sure, Kawhi Leonard is one of the most consistent players in the NBA, and he squares off against Carmelo Anthony so he'll be highly motivated, but the Pelicans allow the second most points in the NBA (106.2). The Pelicans also do not defend the small forward position well as they rank 29th in defensive efficiency. I'm also encouraged by the fact that, after a long cold streak, George seems to have find his stroke lately; he has scored at least 30 real points in three of the last four ballgames. With the value you've already taken advantage of at the guard spots, George will fit comfortably into lineups.
Other Options: All the other monsters are in play but have some form of downside to their matchup. Kawhi Leonard faces a Knicks team allowing the sixth fewest fantasy points to small forwards (SFs), Kevin Durant and the Thunder should blow out the Lakers, Carmelo Anthony gets Kawhi Leonard and LeBron James' production has been slightly down with the return of Irving (besides last game). My order of preference for those guys: Leonard, Durant, James and Anthony. Assuming Tony Allen starts, he doesn't score much but he can rack up the steals and rebounds in what should be a faster-paced game than usual for Memphis. Also, I don't mind picking on the Brooklyn defense a little more and deploying Tobias Harris.
Power Forward
"The Play": Man, the power forward (PF) position is pretty ugly tonight outside of Anthony Davis but I do not like spending up on him against Indiana and their sixth ranked efficiency defense versus power forwards. Despite a flop the other day in the very same matchup, I'm doubling down on Dirk Nowitzki versus the Milwaukee Bucks. Nowitzki's averages about five times salary (31.61 fantasy points) at his price ($6,200) and the Bucks rank second to last in PF defensive efficiency. I don't feel great about him, or anyone at the position, but he has scored 30-plus fantasy points in three of his last four games and six of his last nine.
Other Options: Zach Randolph has been coming off the bench but the Denver Nuggets have been susceptible to big men as per usual. Kevin Love draws a revenge game against his former team and his price has come down but I have a hard time trusting his production for cash when both Irving and James are healthy. I like Thaddeus Young and Chris Bosh a fair amount but I think both are more expensive than they should be at this point. Before last game, Tristan Thompson had a streak of seven double-digit rebound games in his last nine. He only grabbed three boards against the Wizards but should have more success tonight against the Timberwolves. Power forward is sort of a "play at your own risk" game in itself tonight so good luck. UPDATE: Kenneth Faried has been ruled out tonight so Darrell Arthur makes a lot of sense as a value play if you want to plug in a second stud.
Center
"The Play": Would you say a 24 point, 14 rebounds, two assist, five block and three steal performance is something you'd be interested in? Well that was Brook Lopez's line the last time he squared off against Nikola Vucevic and the Orlando Magic on Dec. 30. The teams will meet again just nine days later, and I expect more of the same from a healthy Lopez amidst a monster season. By all metrics, Nikola Vucevic's defense has improved significantly this season but I still expect Lopez to eat him for dinner.
Other Options: Speaking of Vucevic, I think these two will be fun to watch tonight as they go back and forth at one another. As is always the case for two low post battlers, foul trouble theoretically could plague either one of these guys. With that being said, I have confidence in both as my number one and two center values of the night. Without Conley, more of the usage will go through Chalmers but also Marc Gasol who is the king of filling box scores and could possess a 30 fantasy point floor tonight. Greg Monroe, Jonas Valanciunas, Marcin Gortat and Zaza Pachulia are all worthy of tournament consideration (well cash for Gortat as well), but I want to lock in Lopez at my starting C spot in almost all formats/lineups.
Thanks for reading and good luck tonight.
Grind on…