Daily Fantasy Basketball Strategy: March 30, 2016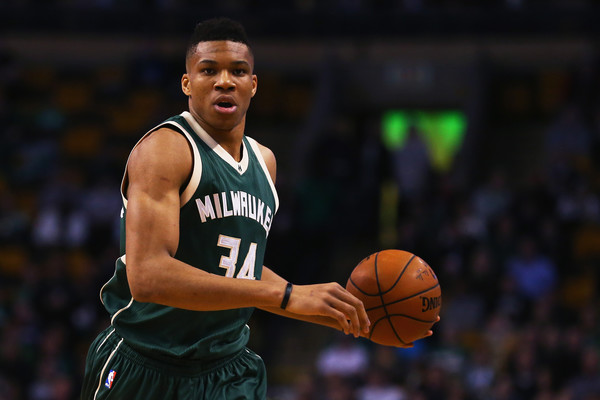 We have a big nine-game NBA slate on our hands tonight, and I'll be breaking it down from top to bottom to help you formulate your DFS lineups, and lead you towards ending the night in the green. I'll review and analyze the top plays of the night, point out the best cheap values on the slate, and then finish with positional rankings. Let's get right to the daily grind!
Super busy past day and a half, so this will be abbreviated from how much content I usually produce, but I did all of the same analysis, just no time to type out all of the reasoning behind the suggested plays and values.
POINT GUARD
[cointent_lockedcontent article_labels="basketball"]
John Wall – Seems crazy when Stephen Curry is about the same price, but the matchup, situation and game pace all work in Wall's favor. Have him projected at 49 fantasy points (FPs).
Goran Dragic – He's questionable with an illness, but if he plays, he should torch the hopeless Lakers and their snitching rookie. Projections put him at 35 FPs. If he does happen to sit, Josh Richardson (SG) would start and become a terrific value play.
Toney Douglas – Whether you're afraid of the matchup against the Spurs or that it may be a blowout, the Pelicans only have eight players right now, so the guys have to play. Douglas will play a ton, have a super high usage rate with Jrue and every other relevant player out, and the projections have him at 32 FPs.
Cheap risk option: I like Tim Frazier a decent bit less than Douglas, but at this price, he's definitely in play as a value guy to hit above 20 FPs. Devin Harris should also keep getting extra minutes with Deron Williams out again, another cheap candidate for 20 FPs.
SHOOTING GUARD
Dwyane Wade – You know he's my comfort blanket at SG a lot of nights. Just so good in his 30 minutes a night and still underpriced. I have him at 37 FPs tonight.
Khris Middleton – I will probably hedge that Wade bet tonight with some Middleton shares. Really matches up well against the Suns, and spreadsheet analysis agree, has him at 36 FPs.
Will Barton – Looks like he's found his groove again, hitting value in three straight games and going for 38 FPs in the last game. He should at least hit his value line of 25 FPs tonight against the beaten up Grizzlies.
Cheap risk option: With Kristaps out tonight, Carmelo should play more PF and that opens up some more minutes and shots for Langston Galloway who is near minimum price. I've got him at 21 FPs.
SMALL FORWARD
Giannis Antetokounmpo – All day every day until he hits $11K on DFS sites, and I mean that. He just has so much upside the way he fills the box score up, and he's coming off a dud of a game, even more reason that I like him to have a big showing tonight. I have him at 45 FPs.
Matt Barnes – Hit above value in six of the last seven games, playing big minutes and a nice role on offense, add in his defensive numbers and you have a really nice mid-tier play on the depleted Griz roster.
Cheap risk option: There's two value guys here that I really like tonight, one more than the other based on matchup. Derrick Williams should see a nice boost in playing time with Porzingis out, and at the near minimum price, he's one of my top value plays of the slate for me. Have him projected at a huge (considering price) 26 FPs. Luke Babbitt is the other guy, but half the game he may have to deal with defense from Kawhi, so Williams gets the edge, no question. Over the last five games though, Babbitt has went for 23, 31, 8, 27 and 25 FPs. That was all before they also lost Jrue.
POWER FORWARD
DeMarcus Cousins – Nobody on the Wizards (or anywhere) can stop the Boogie Monster. He's nagged by an injury, but he's played fine on it and coming off of a few nights off. He should go big time tonight. Projection is set at 52 FPs.
Julius Randle – I have a ton of the guys under Cousins projected between 36 and 31 FPs, so I tend to look for the cheapest of the bunch, with upside factored in and two names Zach Randolph (questionable) and Julius. ZBo would be my guy, but the questionable tag makes me lean to Randle for writing purposes. I like for Randle to put up a similar line to what Thad Young did to the Heat a few days back, near 20 points about nine boards, couple assists and a steal. Projection has him at 32, has ZBo at 35 if he goes.
Cheap risk option: Dwight Powell (projected for 23 FPs) and John Henson (21 FPs) are the obvious names to target if you want to punt at PF or just need a cheap forward filler. Both have played really well of late.
CENTER
Hassan Whiteside – Still dislike that he comes off the bench? Come to the Whiteside, it's carrying DFS lineups to green, and he should absolutely destroy the guys in purple and yellow tonight. Projection set at 43 FPs.
Robin Lopez – Loved him in this game before, and now knowing that Porzingis is out, it boosted him up even more. RoLo, Alex Len and Nikola Jokic are my mid-tier targets at center tonight, all hold great upside chips for their bargain prices. I am leaning to Lopez because he feels safest, but still possesses same type ceiling. Have him at an aggressive 34 FPs.
Cheap risk option: Alexis Ajinca is the obvious target for a punt play at center. Has no choice but to play big minutes, and he's went for 36, 19 and 22 FPs in the last three games.
Cash game rankings:
This isn't necessarily an order of who will score the most DraftKings points. Rather, the rankings are aimed to find the best price, value and production combo to help you win cash games, also taking into account potential ownership levels for each player.
PG
1) Toney Douglas
2) John Wall
3) Goran Dragic (Questionable)
4) Chris Paul
5) J.J. Barea
6) Ricky Rubio
7) Jeff Teague
SG
1) Dwyane Wade
2) Khris Middleton
3) Will Barton
4) DeMar DeRozan
5) Devin Booker
6) Raymond Felton
7) Klay Thompson
8) Rodney Hood
SF
1) Giannis Antetokounmpo
2) Derrick Williams
3) Matt Barnes
4) Carmelo Anthony
5) Kawhi Leonard
6) Lance Stephenson
7) Luke Babbitt
8) Gordon Hayward
PF
1) DeMarcus Cousins
2) Zach Randolph (questionable)
3) Julius Randle
4) Derrick Favors
5) Dirk Nowitzki
6) Gorgui Dieng
7) Dwight Powell
C
1) Hassan Whiteside
2) Robin Lopez
3) Nikola Jokic
4) Alexis Ajinca
5) DeAndre Jordan
6) Alex Len
7) Karl-Anthony Towns
As always, stay locked to Twitter and Rotoworld for any late-breaking news the hour before the first game tips at 7 p.m. EST. I'll do my best to update this article as news breaks throughout the day, but the best way to get the latest is always to follow me on Twitter @BigZack44, where I'll do my best to break down the implications of any late scratches or lineup changes.

[/cointent_lockedcontent]