Daily Fantasy Basketball Strategy: November 20, 2015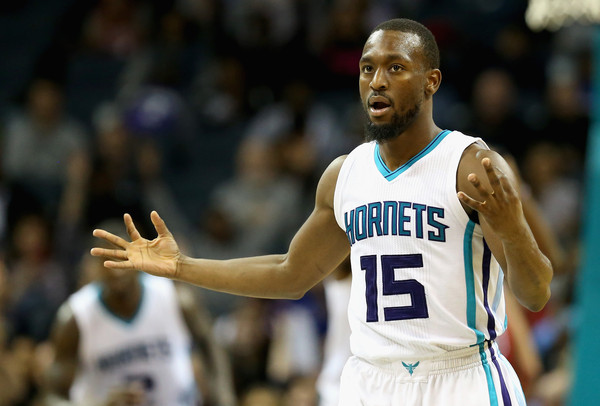 End the NBA Season.
Why? Well you're never going to see better basketball than we witnessed last night. There's nothing better than watching two of the best play their starters big minutes, give their all and have it go down to the wire. Of course, I am speaking about the Golden State Warriors pulling out a victory against an absolutely locked in Chris Paul and the Los Angeles Clippers. The issue is both teams are back in action tonight and nearly everyone left "it" on the floor less than 24 hours ago. In all likelihood, many of the starters will play slightly less minutes than usual. Last night's game became about pride for the Warriors when the Clippers took a giant early lead and now neither team will face nearly as difficult as a task tonight. With that being said, Stephen Curry was one of the best back-to-back stat line producers of anyone in the NBA last season so he can never be counted out, especially in a matchup against the likely combination of Kirk Hinrich and Aaron Brooks. The same goes for Blake Griffin who averaged over two points more (24.1) than his season average (21.9) on the second game of a back-to-back. So while some of the rock solid fantasy assets may constitute solid options to fade tonight, the stars should once again shine bright.
[cointent_lockedcontent article_labels="basketball"]
With that being said, let's dig deeper into some other story lines and, including the fact that Anthony Davis will "probably" give it a go, and other potential plays heading into the night of November 20.
Point Guard
"The Play": Russell Westbrook versus the Knicks. What more needs to be said? Assuming you'll be locking Westbrook into your cash lineups, do not be afraid to pair him with the recently efficient Kemba Walker. Charlotte's point guard is the personification of streaky due to the fact that he can drop 30-plus real points on any given night (as he did to the Knicks on Tuesday night) or he can shoot sub-2o percent (as he did against the Knicks on Nov. 11). Recently he has the shooting stroke working as he's now shot 50-plus percent in two consecutive games and draws a matchup against the lowly Philadelphia 76ers. So far this season, Philadelphia is allowing the second highest shooting percentage (46.1) to the point guard position and rank 25th in defensive efficiency against point guards (PGs). Walker thoroughly enjoyed this matchup last season as he averaged 27 points per game (PPG) in two meetings against Philadelphia and shot a cumulative 54.5 percent. He can once again be locked and loaded into lineups with his extremely manageable $6,700 salary.
Others to Consider: If contrarian is your style, the natural alternative to fading Westbrook is Stephen Curry. Even if Derrick Rose suits up, the Bulls' PG defense is simply sub-par and Curry averaged 32 minutes on the second half of a back-to-back last season with nearly five more PPG than his season average. That'll be tough to do this year since he's averaging a whopping 34 points but he's pretty much as safe as they come. Meanwhile, Kyle Lowry draws a matchup against the lowly Lakers' point guard defense that allowed Jarrett Jack to explode for over 47 fantasy points against them a few weeks ago. He'll cost $8,700 but Lowry possesses as much upside as any PG on the slate. The Pistons/Timberwolves' over/under is only listed at 201 but I think this one turns into a track meet and Vegas has it wrong. Therefore, Reggie Jackson could provide sneaky value even at a decent price tag but reserve him for tournaments only. For cheaper options, look towards Marcus Smart, T.J. McConnell and Cory Joseph (who still is not appropriately priced as a consistent scoring threat off of the Raptors bench). Honorable mention: Brandon Knight.
Shooting Guard
"The Play": J.J. Redick seems unlikely to suit up yet again on Friday evening which means Jamal Crawford should once again eclipse the 35 minutes played plateau; he has played 40.5 and 39.5 minutes in the last two games respectively. That's a whole of time for his 111.5 defensive rating to be exploited by C.J. McCollum who has emerged as a 20-plus PPG scorer on a consistent basis. Damian Lillard notoriously is dominated by Chris Paul including on the defensive end. In eight career meetings, Lillard has surpassed 40 fantasy points just once and 32 fantasy points just twice. The announcers in last night's Warriors/Clippers game kept drooling over how well Paul was "D'ing up" on Curry and not allowing him to pull up. Curry still finished with a monster stat line but that's because the Clippers could not just focus on him defensively. Beyond Lillard and McCollum, there isn't really a whole lot to write home about in terms of the Blazers offense. Hell, Allen Crabbe has consistently been scoring in double-digits and acting as their third scoring option at times because they're so devoid of offensive talent. With Paul focusing on shutting down Lillard once again, it will be McCollum's time to shine.
Others to Consider: DraftKings just moved Jordan Clarkson from point guard to shooting guard (SG) which is a positive considering the position is substantially more thin. The Raptors are tough on SGs and the Lakers are only projected for around 98 points but he consistently needs to score for them to win. No need to worry about Wesley Matthews' minutes limit anymore as he's surpassed 30 minutes played in three of the last four but Utah is the cream of the crop defensively. DeMar DeRozan faces the Lakers which can't be bad, Eric Bledsoe should be involved in the fastest paced game of the night and Andrew Wiggins could always score enough to be valuable. One thing it's not is a James Harden night as they face Memphis and I just can't get on board with paying the $10,400 price tag. The position is difficult tonight so playing it safe with McCollum is likely the route I'll go.
Small Forward
"The Play": So here's a guy I personally do not use nearly enough: Carmelo Anthony. Without Kevin Durant, the Thunder are likely going to stick Andre Roberson on him for a majority of the game. While Roberson is a solid defender, he's far from the Josh Norman of the NBA. Kristaps Porzingis has been the talk of the town the past few games but Anthony has quietly scored at least 24 points in five of the last six. Due to the recent Porzingis hot streak, Anthony's price is down to just $8,500 which is simply too cheap for a true number one scoring option. This game will likely come down to both teams relying on their stars and Anthony basically saying to Westbrook "anything you can do, I can do better." I'm looking forward to watching this one and I think Anthony surpasses his season average of 40 fantasy points which he has mostly produced while facing slow-paced, boring Eastern Conference teams. Playing the west coast style, Anthony possesses a whole hell of a lot of upside.
Others to Consider: One of this year's most frustrating players, Danilo Gallinari, draws a rematch against a Suns team he flopped against six days ago. He shot just 2-12 in that game and followed up the performance with 55 fantasy points against the Pelicans. If Gallinari can shoot closer to his season average of 42.2 percent in a game with a 206.5 over/under, he'll prove well worth the mid-tier price tag. Speaking of the Pelicans, Kawhi Leonard draws a matchup against their porous small forward (SF) defense tonight and could go H.A.M. (hard as a m…..you get it) as long as the score remains somewhat close. Others to consider: Jeff Green (recent scoring surge), Gordon Hayward, Marcus Morris, Joe Johnson and Nicolas Batum.
Power Forward
"The Play": Looking up at 7'3″ Kristaps Porzingis must be somewhat intimidating especially because he's playing power forward (PF) and he's bigger than most of the league's centers. However, I think Serge Ibaka will be up to the task because Porzingis, at times, can play a little soft for his size. In the absence of Durant, Ibaka has taken on the role of the team's second scoring option yet he is still priced similarly to how he was as the team's third. Against a slower Porzingis, he's also a threat to mix in a handful of blocks which gives him the upside necessary. I can't see Porzingis too willing to step out and cover him around the 15 foot range which is where Ibaka has flourished this season. He really has polished that mid-range jump shot and I don't think he faces too much resistance against it tonight. There are an abundance of options at the position tonight but none possess the combination of value and upside quite like the 26 year old from the Congo.
Others to Consider: Draymond Green could not stop Blake Griffin last night so how is Noah Vonleh, Mason Plumlee and/or Ed Davis going to do it tonight? Derrick Favors has shown recently why he believes he's the best big man on the team and will square off against the ancient Dirk Nowitzki. If saving some salary at the position, how about Thaddeus Young scoring at least 40 fantasy points in three consecutive? He has stepped up the rebounding recently and has always provided a steady source of steals. He's the best value not named Ibaka tonight. If you're feeling lucky, Ersan "GPP" Ilyasova is once again in play tonight but there's always the downside to him. He's either going for 30-plus fantasy points or he's going to completely flop. Seriously. Ilyasova has scored 30-plus fantasy points this season twice and failed to score 10 fantasy points twice. Every other game has been between 13.5 fantasy points and 20 fantasy points besides one 25 point outlier…his only true "mediocre" game of the season. Essentially if you're going to click his name, you'll want to rub a rabbit's foot, look for a four-leaf clover and find a stray penny because you'll be needing all the luck you can stockpile.
Center
"The Play": Look Andre Drummond is a threat to put up 20/20 once again but saving a little money in order to roster Brook Lopez could help you spend up elsewhere. In previous seasons, I've typically been weary of investing heavily in Lopez because of his bad foot and unwillingness to rebound like a man of his size should. This season, he has proved both those fears to be unfounded as he appears to have two feet of a 20 year old. In 12 games, Lopez has eclipsed 30 fantasy points nine times and has yet to score less than 27.75 fantasy points in any game. The 8.3 rebounds per game he's averaging is the best since his sophomore season (2009-2010) and the 2.4 blocks per game would be a career high. He's simply playing the best basketball he's ever played and putting the team on his back. Don't be afraid to let him put your fantasy team on his back as well and I have no problem with stacking both Brooklyn bigs if necessary; both could produce near double-doubles and do enough in the other categories that they can both succeed.
Others to Consider: Nikola Jokic came out of nowhere last game to play 32 minutes and drop 50 fantasy points on the San Antonio Spurs. I'll be curious to see if Coach Mike Malone rides the hot streak and allots him a healthy minute total once again tonight. Jokic is a prime GPP target. Others to consider: Dwight Howard, Pau Gasol, Mason Plumlee, Marc Gasol, Jared Sullinger and Frank Kaminsky (in case the Hornets blow out the Sixers).
Good luck tonight! Grind on….
[/cointent_lockedcontent]