Daily Fantasy Basketball Strategy: October 27, 2015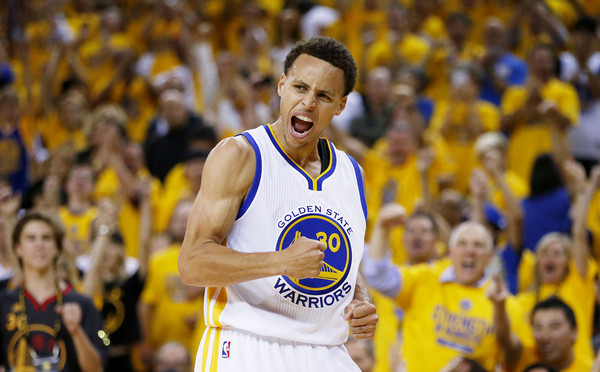 THE TIME HAS ARRIVED! Regular season NBA DFS is back, and it's just a measly 3-game slate, but maybe us being eased back in is for the best. Still, on opening night we are treated to viewing three superstars in Anthony Davis, Stephen Curry and LeBron James.
This is opening week and despite seeing a lot of preseason ball recently, teams test out a lot of things and bench their stars so much that we're not certain of roles yet. All we can do is go off of things we noticed this month, know from last season and see who appear to be good options at their pricing and projected playing time. As the weeks go on, we'll have more and more current data to use to make better educated choices, less guess work. Without further delay, let's delve into this opening slate.
[cointent_lockedcontent article_labels="basketball"]
Vegas lines and totals
Detroit Pistons @ Atlanta Hawks (-6.5) – total of 197
Cleveland Cavaliers @ Chicago Bulls (-3) – total of 198
New Orleans Pelicans @ Golden State Warriors (-9.5) – total of 214
One game stands above the others as far as the Vegas totals go. 15 extra points are expected to be put on the scoreboard in the late game of the night, and that's something we definitely want to take advantage of.
So, which of the three superstars are we rolling with tonight, or do we consider fading all three of them and go with a more balanced approach? There's also always the urge to play two of the superstars and going full 'studs and scrubs' approach, and with tonight's slate and pricing, it's surprisingly reasonable to do because there's several good cheap options. In cash games, I'm probably going with one superstar and more balanced elsewhere, but in my larger GPP (guaranteed prize pool) tournaments, I'm going to have an Anthony Davis + Stephen Curry lineup for sure. I'll also be putting out one GPP lineup that is pure living on the edge, where I will use Curry, Brow and Drummond all in the same lineup — come at me, bro! I love LeBron, but tonight with his ailing back and uncertainty if he stays around 30-minutes, I can't get myself to pay up $9800 for him.
First, a refresher of the DraftKings NBA scoring settings:
Point = +1 PT
Made 3pt. shot = +0.5 PTs
Rebound = +1.25 PTs
Assist = +1.5 PTs
Steal = +2 PTs
Block = +2 PTs
Turnover = -0.5 PTs
Double-Double = +1.5PTs (MAX 1 PER PLAYER: Points, Rebounds, Assists, Blocks, Steals)
Triple-Double = +3PTs (MAX 1 PER PLAYER: Points, Rebounds, Assists, Blocks, Steals)
Now, here are some of my favorite options and values at each position tonight:
POINT GUARD
Stephen Curry ($9500) – I don't need to go in to detail as to why you should highly consider starting your lineup tonight with the reining NBA MVP. He's almost a guarantee to put up 50+ DK points tonight against a Pelicans team who is only going to play starter Jrue Holiday 15 minutes and is without Tyreke Evans and Norris Cole. When Jrue isn't in there, Curry will be going up against Nate Robinson, guys… Nate. Robinson. The ONLY fear is that Golden State could blow the Pels out, but even so, Curry should hit a huge DFS number.
Reggie Jackson ($7800) – I know, "thanks for telling us the two highest priced players are great options, Zack…" This is really just me stating that if you decide to fade Curry and are choosing between Reggie Jackson and Jeff Teague, I'd pay the extra $800 and go with RJax. He has both the higher ceiling and floor in this head-to-head matchup with Teague. Jackson is a safe bet to go for 30+ DK points in this one.
Mo Williams ($4900) – Personally, if I'm going to have a lineup without Curry, I am going the cheaper route at PG with Mo Williams. Mo is the starter for the Cavs until Kyrie Irving is healthy and should see at least 25-30 minutes in the opener. Mo is a little risky as he can be a streaky shooter, but with a slate this small, I think he's the guy if you risk fading Curry or are looking for someone priced mid-level that has upside as a GPP G/Util option.
Cheap risk option: Nate Robinson ($3000) should play at least 20 minutes off the bench and at the minimum he's worth a look if you go with two studs in a lineup. He showed in his last two games how iffy he can be though scoring 4.75 DK points in 18 minutes in one game and 24.75 in 25 minutes in the other. He allows so much flexibility elsewhere that he'll probably be in 100% of my lineups.
SHOOTING GUARD
Jimmy Butler ($7600) – Jimmy B crushed the Cavs last season averaging just shy of 38 DK points in eight matchups. The Cavs will be without defensive threat Iman Shumpert so they may shift LeBron onto Butler at times, but he should still get plenty of good looks to hit around 35. He's my choice over Klay Thompson if I pay up at shooting guard tonight, which I don't think that I am going to do.
J.R. Smith ($4800) – JR Swish will be the SG in most of my lineups today which may seriously be more dangerous than playing with shards of glass, but his price is just too good to pass up knowing he'll play at least 25 minutes and should see plenty of shots. Let's just all pray together that this is one of the nights that he hits them.
Cheap risk options: There are two minimum priced guys, one of which will be in most of my lineups tonight either at SG or G. One is Kent Bazemore ($3000) the other is Tony Snell ($3000). Both are likely to start at SF and see a good amount of minutes. They're both nice options due to their price versus opportunity, but they're far from safe. I prefer Bazemore of the two value options. Using both Bazemore and Nate Robinson in a lineup allows you to bulk up the rest of your squad, which is critical for a small slate like this.
SMALL FORWARD
There's two ways to look at tonight's SF options. 1) You go with LeBron because he's just that much better than any of the other options (he's like Gronkowski compared to the other TEs weekly). 2) You go cheap here knowing it's very hit or miss with low ceiling options but load up elsewhere. I'll do some of both, but primarily I think I am going cheap here.
Marcus Morris ($4500) – Stan Van Gundy named Marcus Morris his starting SF this week, and he responded by having a big game (40.5 DK points). Don't expect a huge night like that, but we're really hoping for just 25 DK points. Either way, using him is really just to give us more spending cash at the other positions, so use it wisely.
Harrison Barnes ($4600) – Harry Barnes has a lot to prove this season if he wants to get a huge contract next summer, but that doesn't happen in one game. While I'm not a huge Barnes fan for DFS, he's cheap and averaged 21 DK points in eight games against the Pelicans last season. I'd be ok with that tonight due to the lack of options with such a small slate of games.
Cheap risk option: Doug McDermott ($3000) is a major risk because we're not sure how much PT he'll see off the bench, but I would guess around 20 minutes. McBuckets started the preseason off on fire with his shot, but he has cooled off noticeably in the Bulls last three games despite getting plenty of playing time. Dante Cunningham ($3000) is another guy who should start at SF tonight but is very tough to project night to night. I'd use Dante if choosing just one, but I will likely try to avoid both.
POWER FORWARD
Anthony Davis ($10,400) – Brow played six games against the Warriors last season and averaged 57.8 DK points in those contests. Nothing has changed to make him any less beastly of a player, but with Tyreke Evans out and Jrue Holiday limited, it's not crazy to think that AntD could be… *gulp* … better. Usually, I'd have concerns that teams will just focus more defensively in an instance like this, but this is a different breed. The only thing that makes you think about looking elsewhere at PF is there are four other really good options, all over $2K cheaper.
Draymond Green ($6900) – Whether I use Brow or not, I am finding a way to get the under-priced Draymond into all of my lineups. I don't see a way that he doesn't hit value in a game expected to be filled with scoring as this one is. He would only need to put up 28 points to hit value, and he averaged 45 DK PPG in eight games against the Pels last year. I love Pau and Millsap, but at this price, I easily prefer Draymond to lead me to the green.
Cheap risk option: There's no minimum guys at PF I am considering. The only cheaper option (under $5000) I am looking at is Taj Gibson ($3900) because he's looked so good in his last three preseason games since being fully healthy. Taj should see minutes in the low-20s and if he can get a couple blocks, he should be able to come through with DK points also in the low-20s. I love Bobby Portis ($3000) as a player and he was terrific this preseason, but don't fall for the hype. He won't see enough minutes to produce in the regular season with the Bulls' core four bigs healthy.
CENTER
Updated Note: After thinking more on this, I am trying to get Drummond into my lineups if at all possible. He's only $900 more than Horford and his rebound and block upside is too big to overlook on a small slate such as this, so if you don't go cheap at C, go for the top option. 
Andrew Bogut ($5000) – Much like SF, I think I am going the cheap route at the C position tonight. I like Noah and Bogut similarly, but the Aussie saves us $1K, and that can't be overlooked on a small slate like this one. I have Bogut projected at 24 DK points tonight, and that doesn't seem great, but when you consider it's just 11 less than my next top option but at over $2K less, I like it.
Al Horford ($7300) – Horford is the higher priced guy that I will go with if I don't use Bogut at the C position. Horford doesn't often go crazy, but he's about as money in the bank as you get for around 35 DK points, and there's nobody else tonight that you can say that about of the cheaper options.
Cheap risk option: The only guy under $5K that I would even slightly think about is Timofey Mozgov ($4600), but I think I'll just up a few hundred bucks to Bogut rather than mess with that iffy Cleveland big man rotation. Moz should land right around 20 DK points give or take though, unless he gets in foul trouble or Blatt does something silly like benches him the whole fourth quarter — very possible.
Cash Game Ranks
PG
1) Stephen Curry
2) Reggie Jackson
3) Nate Robinson
4) Mo Williams
5) Jeff Teague
SG
1) J.R. Smith
2) Kent Bazemore
3) Jimmy Butler
4) Eric Gordon
5) Tony Snell
6) Klay Thompson
SF
1) Marcus Morris
2) Harrison Barnes
3) LeBron James
4) Dante Cunningham
5) Stanley Johnson
6) Doug McDermott
PF
1) Anthony Davis
2) Draymond Green
3) Paul Millsap
4) Nikola Mirotic
5) Taj Gibson
6) Kevin Love
C
1) Andre Drummond
2) Andrew Bogut
3) Joakim Noah
4) Al Horford
5) Timofey Mozgov
Know in advance that I typed this up on Monday night and I will try my best to update things if players are scratched, a starting lineup changes, etc, but I can't guarantee it. It is CRUCIAL that you are able to keep your eyes on Twitter and RotoWorld for any late breaking news the hour before games tip at 8:00 p.m. Eastern. Hopefully we won't have any issues on opening night, but you can never feel safe when it comes to NBA DFS.
For more fantasy hoops analysis and to have any of your questions answered, follow Zack on Twitter @BigZack44.
[/cointent_lockedcontent]