Fantasy Basketball 2014: Luol Deng Trade Fallout – Ooh That Snell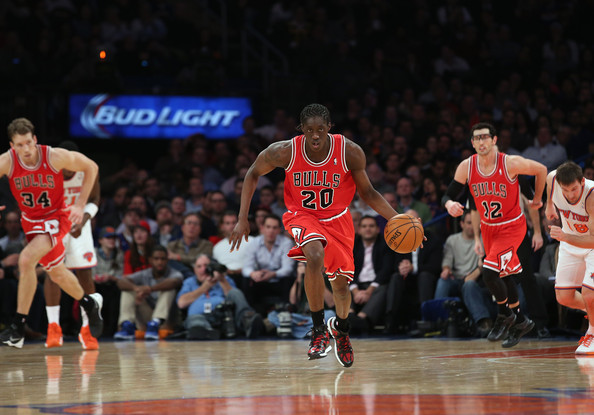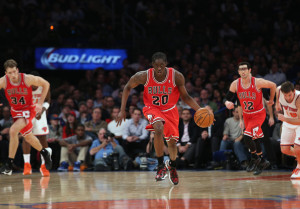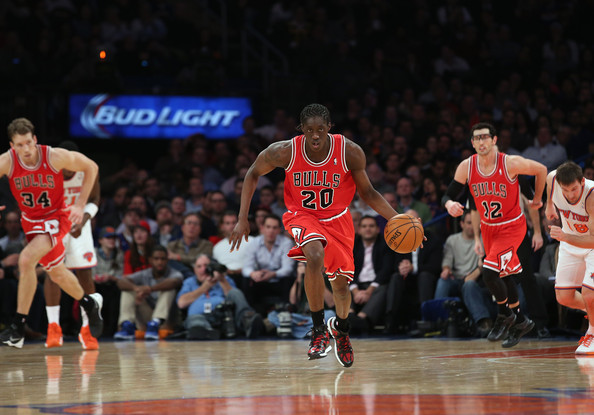 The news came over the wire on Monday afternoon that the Bulls were intent on seeking a suitor for Luol Deng prior to the February 20th trade deadline. Less than 12 hours later… he was out the door. Chicago sent Deng to Cleveland for the soon-to-be waived Andrew Bynum ($6.3 million) and a trio of 2015/2016 draft picks.
When active – he missed nine games with an ongoing Achilles injury – Deng was assembling his most productive campaign: 19 points, seven rebounds, four assists and a steal per game. With Derrick Rose either diminished or sidelined, and Nate Robinson's microwave scoring up in Denver, Deng was forced to become the offensive focal point. His current Usage Percentage of 24.7% is by far the high-water mark of his career (21.3% in 2013), and that figure escalated to 26.9% in the month of December.
Now playing alongside ball-in-hand dynamo Kyrie Irving, Deng will serve as a secondary or tertiary option in Cleveland's offensive sets; a role he's quite familiar with but will limit his playmaking capacity and overall fantasy production. I'd expect his assists to settle in the 2.5 range from here on out.
Deng will receive the lion's share of attention from this deal, but the most notable beneficiary could wind up being Tony Snell. Although his numbers certainly don't jump off the screen, the rookie from New Mexico has shown flashes when given significant opportunity. In nine games as a starter (34 minutes per), Snell is averaging 11 points, three rebounds, two assists (1.8 turnovers), 0.6 steals and 0.6 blocks. He's shooting 42% from the field and 42% from distance (2 makes) in a starting role, this in contrast to 28% and 15% respectively when coming off the pine. Further evidence of this stark disparity:
| | | | | |
| --- | --- | --- | --- | --- |
| Utilization | Estimated FG% | True Shooting% | Usage Percentage | PIE (player impact) |
| Starter | 53% | 54% | 15.6% | 7.2% |
| Reserve | 34% | 37% | 13.4% | 3.5% |
Up to this point Snell has been predominantly a standstill catch and shoot threat –
According to NBA.com player tracker, he's averaging just 1.2 "drives to the basket" per game.
72% of his buckets have been assisted (100% of three-point makes).
33% of his field goal attempts have been catch & shoot treys.
19 of his 50 field goal makes have been wing or top of the key three's.
99 of his 135 field goal attempts can be classified as "jumpshots".
Only 23 of his 137 total points have come via pull-up jumpers.
Chicago would be well advised to find out what they in Snell and allow the 22-year old to breed confidence. Rather than have him floating around the perimeter, run him off baseline screens and give him some opportunities in isolation. He possesses the skill level, creativity and athleticism to make plays.
Unless you consider Mike Dunleavy a blockade to enhanced playing time – which I do not – Snell should be heavily utilized the remaining 50 games for the tanking "player development" inclined Bulls. He's currently owned in 4% of Yahoo! leagues and should be sitting at a bargain basement price in daily formats. There is inherent risk in rostering an at times passive rookie, but Snell offers multi-category upside in the right matchup.
All advanced statistics courtesy of nba.com/stats
Follow Adam on twitter @AdamGaneles for NBA analytics and breakdowns