Friday's DFS NBA 3/14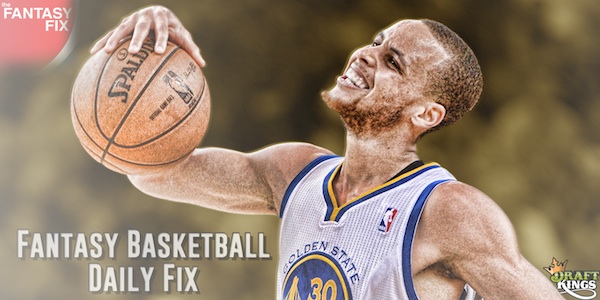 Here are The Fantasy Fix, we are focusing our writing towards Draftstreet. If you haven't tried them out then click the link and get in on some action! There are ten games tonight making it a perfect night to test it out. Just a reminder, Draftstreet is an efficiency site, so be cognizant of the fact that you get negatives for missed shots. Here are tonight's picks!
Guards
Rajon Rondo ($15,416) is a great option tonight even though he's not known as a shooter. He's not shooting well right now, but I don't think anyone expected a good shooting night against the Pacers his last time out. He's a much better shooter at home (47%) compared to on the road (29%). Rondo almost posted a triple double against the Suns earlier in the season (18/7/10).
Kevin Martin ($10,218) is coming off three nice shooting nights and that's something to like heading into Charlotte tonight. He has three straight games of 16 or more shots and three straight games of 42% from the field or better. He doesn't add much of anything else most nights, but earlier in the season he did add four rebounds and four assists against Charlotte.
Kent Bazemore ($9,082) has been playing well in the last two weeks and it's evident by his 20.46 average in the last 15 days. He is somewhat risky due to minutes, but he played 27 minutes last night and took 17 shots. He shot 41% from the field and even added seven rebounds for the second straight night. He should do well in San Antonio tonight.
Forwards
Trevor Ariza ($11,653) has had two straight rough nights, but there's nothing like Orlando to get him back in the groove. Amazingly, he's 9 of 9 from three against the Magic this season. He has taken 13 threes in those two rough games, but only made two. Ariza is averaging six rebounds and three assists on the season, so he's not just a shooter.
Kawhi Leonard ($13,525) is averaging 29.14 over his last seven games and is a great option tonight against the Lakers. He has been very consistent during that time shooting 56% from the field and at least five rebounds a game. More specifically, Leonard has shot 75% or better from the field in two of the last three games. If you combine great shooting and the fact that he had 11 rebounds against them earlier this season then you have a great play.
PJ Tucker ($12,406) was on my list the other night and he returns tonight. He's averaging 25.83 over his last six games and he's doing it by doing a bit of everything. He's averaging 11/7/2/2 and shooting 68% from the field during that time. Against the Celtics earlier in the season, he posted a double double (10/11/6/3).
Centers
Marc Gasol ($14,889) is red hot right now and is averaging 31.38 in his last eight games. He's had success against the Raptors this season averaging 18/10/4 against them in 33 minutes of action. Gasol has seven plus rebounds in seven straight and nine plus rebounds in three straight.
Spencer Hawes ($14,441) rolled his ankle in his last game, but did return to the game. I like him tonight against the Warriors, a team the 76ers could never compete against. Because of this, he never saw a lot of minutes. In 25 minutes of action, Hawes is averaging 5/7/3/1 against them. He was having a monster game against the Suns before the injury, so I'm hoping for him to keep up his momentum.