Wednesday's DFS NBA 2/19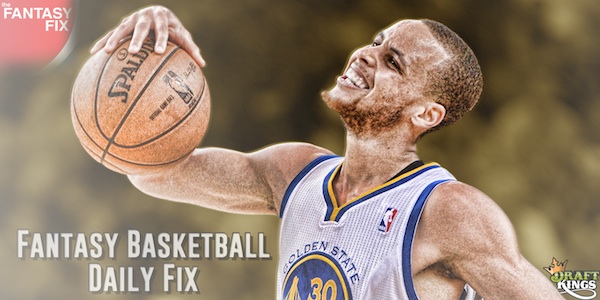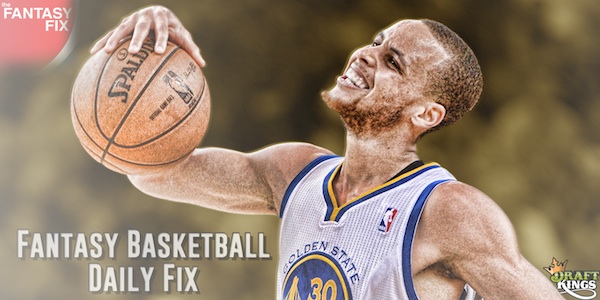 The first night back for DFS NBA was a success, but it wasn't 100% successful. I'm going to try and sweep the board tonight with all guys hitting value or very close to it. Please, keep me up to date on if the format is something you guys like or dislike! Today's NBA games are pretty standard except for the typical weird NBA scheduling issue. I'm talking about the Bobcats and Pistons playing again today. You'll see some of those guys being talked about today.
$8,000 – Max Salary
Al Jefferson (PF/C – $8,800) was underpriced last night on DraftKings and that doesn't change tonight. He just went for 32/12/7/1 against the Pistons last night. I don't see the seven assists happening again, but to think the Pistons defense is going to get better on a back-to-back is wishful thinking. Jefferson should have his way with some young big men who haven't yet learned how to stop a dominant center. Like Blake Griffin, Jefferson is playing unbelievable basketball lately.
Kyle Lowry (PG – $8,100) was a late addition to my team last night and he performed the same way. He was quiet in the first half, but blew up for a very nice night against the Wizards. He ended with his third double double in a row and 24 real points. He only played 35 minutes last night, so I'm not worried about him playing tonight and I expect him to keep playing well against the Bulls. Kendall Marshall played great against them before the break going for 13/2/11. Lowry is a much better player than Marshall.
$6,000 – $7,900
Chris Kaman (PF/C – $6,200) has played well against the Rockets this season in limited minutes. He's averaging 5/7/2/1/2 against them in just 16 minutes per game. Kaman should easily eclipse that number as long as Pau Gasol sits OR he remains in the starting lineup with Pau. It's hard to not play Kaman with the way he has been playing lately. In his last three games, he's averaging 49 fantasy points. He's recorded three double doubles in those games and he is taking tons of shots. Averaging 20 shots during that time, Kaman is taking advantage of his current situation.
Kendall Marshall (PG – $6,000) should see a ton of minutes tonight with Farmar and Nash likely out. While it's unlikely he dominates fantasy points per minute tonight, I think it's safe to say his almost guaranteed 35+ minutes should warrant him a safe play tonight. He's been in the double digits for assists three of his last four games. The Lakers are going to need a great Marshall to stay in this game, so hopefully that lights a fire under him. They will have Jodie Meeks back for tonight's game, so Marshall has one more shooter to pass to tonight.
Kemba Walker (PG – $7,300) is usually a guy that I avoid, but tonight against the Pistons it's hard to pass up. He put up 38 fantasy points on them last night and that was mainly on a very strong second half. He did injure his Achilles earlier in the season, so it's worth noting that he played 43 minutes last night. Keep an eye on that situation going into the game. He'll be playing at home where he is averaging almost three more fantasy points per game. Recently his assist numbers have gone down, but I expect eight to nine per game and hoping that comes tonight.
$4,500 – $5,900
DeMarre Carroll (SF/PF – $4,600) almost played last night, so I'm throwing him in here for tonight. I think he plays tonight, but of course make sure to keep an eye on his situation all night. Carroll was having a great 2014 when he got banged up and had to miss some time. He has taken 8+ shots in seven straight games. Carroll has good numbers against the Wizards this season, but hasn't taken the right amount of shots to put up nice fantasy numbers. He's averaging 7/7/1/1 against them in two games and only six shots. If he plays tonight I bet those numbers go up due to him taking ten or so shots.
Robin Lopez (C – $5,800) is a guy that is going to be used tonight due to his possible minutes played. Without Aldridge and two other big men, Lopez is going to be forced into major minutes. The Trail Blazers aren't going to win the rebounding battle without him. Lopez has 10+ rebounds in three of the last four games and I'm guessing that happens against tonight against the Spurs. I don't see the Spurs playing Duncan, so that leaves them with a bunch of lesser talented bigs to compete with Lopez.
Tobias Harris (SF/PF – $5,800) is probably not going to be talked about a lot today, but if he starts then he should be considered. We have seen him go for huge rebounds numbers and tonight seems like one of those nights he blows up. The Cavs are a bad defensive team and they are likely to be without Varejao. If they are without Varejao then that leaves them with Thompson, Zeller, and Bennett as their three top rebounders. Harris has more talent than two of them and I could see a 20/15 game against them. He has great upside for his under 6k cost.
The Rest
Thomas Robinson (PF – $3,000) is likely to get the start with LaMarcus Aldridge out for at least a week. The Spurs aren't going to use Duncan for 35+ minutes, so they'll be thinner as well tonight. I like Robinson because of how cheap he is and he's been getting more minutes lately for whatever reason. He has played 20 total minutes in their last two games and has scored three points, brought down ten rebounds, and had two steals as well.
Kyle Singler (SG/SF – $3,900) has been getting great minutes and it doesn't look to be stopping anytime soon. He played 40 minutes last night, but I'm not worried about his minutes tonight. He played 39 minutes a few games ago and then played 46 the next night. Singler is in shape at this point and is shooting pretty well. He was perfect from three last night (3-3) and shot over 50% from the field (5-9). Singler has put up 20+ fantasy points in four of his last five games.
Draymond Green (SF – $3,900) could see another start tonight as long as Andrew Bogut has to sit another game. He has been great lately with two straight 30+ fantasy point games. In those two games, he has averaged 9/9/1/1/3. Those numbers should be around the same if he gets his minutes against the Kings tonight. Keep an eye on Bogut's status as the day progresses.