Wednesday's DFS NBA 2/5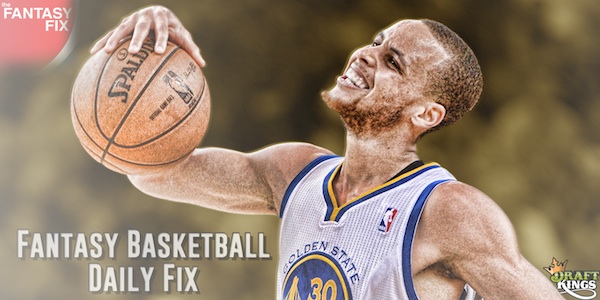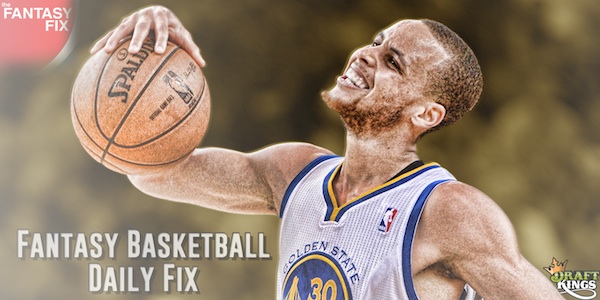 Unlike last night, tonight should be a little more predictable and a little easier to make a team. All of the value options were out of whack except for the ones that nobody had. Tonight we have 12 games to pick from and eight of them have spreads of less than five. It should be an exciting night on DraftKings, so let's get right to the picks.
Point Guard
Ty Lawson is back on the list after a phenomenal game on Monday night. Although he didn't record a double double, he did score 27 points for a second straight game. Tonight against the Bucks, I love his matchup and more importantly his $7,600 price.  As of now the game has a spread of 12.5, so that scares me a little, but it's not like the Nuggets are playing great basketball. They are 3-5 in their last eight and are primed for a let down game tonight. Lawson will own Brandon Knight tonight, so if he fits then stick him in your lineup tonight.
Patrick Beverley had a great game in his last time out, but didn't even score a point. He recorded ten rebounds, eight assists, one block, and five steals. Those numbers lifted him to a 35.5 fantasy point night against the Cavs. Tonight against the Suns, he'll be a part of the highest total of the night. With a price of $4,500 on DraftKings, he's a solid safe play tonight. He has gone for 23+ in thre straight games and doesn't look to be slowing down with him filling the stat sheet so well.
Shooting Guard
Wesley Johnson was one of the lowest owned value plays last night and boy did he do well. He was one rebound away from a double double (15/9/1) last night against the Timberwolves. While he did play 38 minutes in that game, the Lakers will need him at the 2/3 tonight while they get their guards back in shape. When he has been getting 30+ minutes, Johnson has been great, putting up 36, 36, 23, and 31 in four games over his last ten. He is priced at $3,900 tonight against the Cavs.
Avery Bradley is going to benefit greatly from a healthy Rajon Rondo and it showed in his last game. He scored 17 points on 6-12 shooting against the Magic in 33 minutes. He has a prime matchup against the 76ers tonight and a great price ($4,200) that leads me to believe he's a very safe play tonight. When he has been getting his regular minutes, he has been a regular for 25+ fantasy points.
Small Forward
DeMar DeRozan is always a part of this list and to be fair he has done very well for us. He put up 23/4/4 in his last game and tonight should be even better. The Kings don't play a whole lot of defense and Kyle Lowry is banged up. This should mean an easy 20+ shots out of DeRozan tonight. DeRozan has 20+ shots in six of his last ten games. In those games, his fantasy totals are 39, 42, 41, 50, 45, and 62.
Luol Deng makes for a very interesting option tonight against the Lakers. He had a monster game against them earlier this season scoring 27 points to go along with five rebounds and four assists. While he struggled in January, he has been great in his two games in February. He's averaging 21 points, six rebounds, three assists, and three steals. The Lakers and Cavs should be a high scoring affair (Vegas has the total at 208), which should mean Deng has a part in it.
Power Forward
Jared Sullinger has been great in his last two games, but can be a very risky play at times. Before he put up 90 fantasy points in those two games, he went for 15 or less in three straight games. While he did play less minutes in those games, that's the risk you take when taking a Celtics big man. I find it hard to believe that Sullinger doesn't get 30+ minutes tonight and doesn't do serious damage with it. Earlier in the season against the 76ers, Sullinger went for 24/17/2 and 50 fantasy points.
JJ Hickson is another somewhat risky player that I love tonight. He has two straight double doubles and another matchup he should be able to dominate tonight against the Bucks. The Bucks are amongst the worse when defending big men, and tonight should be no different. He has taken 22 shots in his last two games, so hopefully that continues tonight.
Center
Anthony Davis should have his way against the Hawks tonight without Horford and Antic. They are thin on bigs and Davis has too much talent to not have a huge game against them. He has four blocks in seven straight games and has five double doubles in his last ten. In his last four games, he has been mightily impressive averaging 57 fantasy points tonight and I think he's the best value of all high-priced players on DraftKings.
Anderson Varejao is a real wild card tonight against the Lakers. His matchup is extremely juicy, but there's no telling how many minutes he'll get. He only play 25 minutes against Dallas in his last game, but he played well averaging almost one fantasy point per minute. Earlier in the season, Varejao went for 50 fantasy points, so we know a big game could happen if he gets his minutes. Monitor this situation closely and see if he'll be limited. If he's not limited then get him in your lineups as he should own the Lakers on the glass.