2013 Fantasy Football: Week 11 Start/Sit and Daily Fantasy Strategy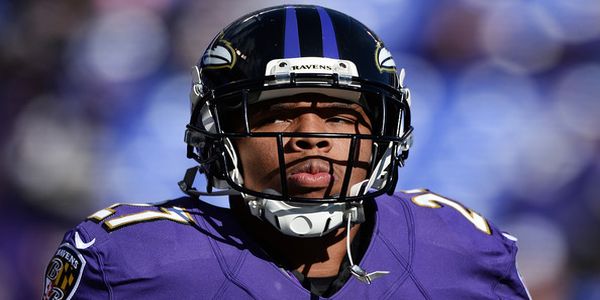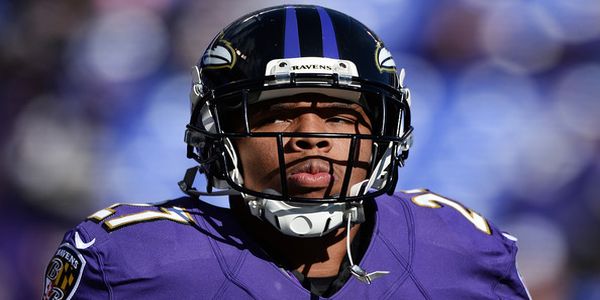 Below are the guys I like or dislike in week 11 compared to the other experts on FantasyPros.com. I'm focusing on guys that are actually on that start/sit bubble. There's no need to tell you I'm lower on Knowshon Moreno when I have him ranked #12 and the expert consensus rank (ECR) has him ranked #8. Both rankings tell you to start him.
Some of the names discussed below are Tom Brady, Ray Rice, Ryan Mathews, Le'Veon Bell, Hakeem Nicks and several others.
I also have some daily fantasy strategy (#DFS) for DraftKings contests below.
Start 'Em
Mike Glennon / vs. Atlanta / ECR: 17 / My rank: 8
This is nothing but a matchup play. Glennon has been mediocre at best, but the matchup with Atlanta is about as good as it gets. They've allowed the fifth most fantasy points per game to quarterbacks, they are sixth worst in pass coverage according to ProFootballFocus.com, and they are the third worst pass defense according to Football Outsiders. There may not be big 20+ point upside here, but I think 17-18 points is a safe bet.
Ryan Mathews / at Miami / ECR: 21 / My rank: 13
The Dolphins are such a good matchup for running backs. Aside from week one when they faced the oh-so-powerful Cleveland running game, the Dolphins have allowed at least 16 fantasy points to running backs in each game. They're allowing 21.2 fantasy points per game to running backs, which is the third most in the league. And they've allowed at least one touchdown to running backs in six straight games.
The concern with Mathews is inconsistent usage. But he has at least 13 carries in seven of his nine games and is averaging 14.5 per game. I think he'll get at least that many in this matchup and do some damage with them.
Darren Sproles / vs. San Francisco / ECR: 26 / My rank: 18
The San Francisco matchup isn't really scary anymore, but Sproles' inconsistent usage is. But I think his usage as a kick returner may be a clue as to his usage on the offense. He hasn't returned a kickoff in the last two games. I'm taking this as a sign that they want to use him more in the offense. That's nothing but an assumption, but it would make some sense.
The main reason I have Sproles in my top 20 is mainly about the guys I have ranked just behind him. Several of them just aren't that good (Ray Rice, Le'Veon Bell) and others have horrendous matchups (Chris Ivory, Stevan Ridley, Fred Jackson).
Hakeem Nicks / vs. Green Bay / ECR: 28 / My rank: 19
Mike Clay of ProFootballFocus.com and ESPN Insider has a great stat called oTD which essentially tells us how many touchdowns a player should have scored based on his average distance from the end zone on his targets and the frequency of his targets. Nicks, who currently has zero touchdowns, has an oTD of 3.7, which is the largest gap in the league. There's some positive regression coming for Nicks, and I could see it starting in a very good matchup with the Packers this week.
Rob Housler / at Jacksonville / ECR: 18 / My rank: 10
I wrote about Housler on Tuesday, so I'll just link to that piece and give you the short version: I was a fan of Housler in the preseason, he had a nice game last week, and he has a great matchup.
Sit 'Em
Tom Brady / at Carolina / ECR: 10 / My rank: 20
I think it's odd that all the experts are buying right back in on Brady after he torched the Steelers in his last game. Prior to that game he was averaging less than six yards per attempt and completing only 55.7% of his pass attempts. And it's not like he had his best game of the year against a good defense. The numbers for the Steelers pass D may make them look good, but, prior to facing Brady, the best QB they had faced was Jay Cutler. I'm not buying the Steelers pass D, and I'm not buying Brady. And that's especially true in this brutal matchup with the Panthers.
Ray Rice / at Chicago / ECR: 19 / My rank: 25
Le'Veon Bell / vs. Detroit / ECR: 13 / My rank: 24
As mentioned, I don't think these guys are very good. Among the 49 running backs who have had at least 25% of their team's snaps, Rice ranks 49th (aka dead last) and Bell ranks 39th in yards after contact per attempt. In terms of just yards per attempt, Rice is averaging only 2.5 and Bell is averaging 3.3. Ray Rice doesn't have a single carry of 15 yards or more and Bell only has one such carry. These guys suck, and I would never feel comfortable starting them.
Keenan Allen / at Miami / ECR: 17 / My rank: 21
I love Allen. I picked him up in several leagues before everyone bought in on him and think he's a top 20 receiver the rest of the way. But I hate his matchup this week. I mentioned earlier that the Dolphins are a great matchup for running backs, but they're much, much better against the pass. That's largely because of the play of Brent Grimes. According to ProFootballFocus, Grimes is the fourth best non-nickel cover corner in the league. I'm not sure if Grimes just plays one side of the field or moves around for matchup purposes, but I'd guess Grimes will be covering Allen on a healthy number of plays.
Greg Olsen / vs. New England / ECR: 10 / My rank: 14
Tony Gonzalez caught two touchdown passes against the Patriots in week four. They have not allowed another tight end to find the end zone. Olsen has only been a borderline top ten tight end, so the matchup has to be at least average to consider using him. This one isn't so you shouldn't.
Daily Fantasy Strategy
FantasyPros.com has a really cool tool that calculates cost per point for each player based on my rankings. That's always what I use to pick my lineups and to decide who to mention in this section of this article each week. Unfortunately, there was a slight glitch in their system this week, and I was only able to use the tool for running backs and receivers. Below are a few charts showing the guys I think you should choose from at those positions.
As for the other positions, I'm probably going with bargains to allow me to spend big on backs and receivers. Mike Glennon, who I have ranked as a top ten QB, is a really good value pick as he's only the 30th most expensive quarterback. If you can't go with me on Glennon, I'd probably go with Russell Wilson who I have ranked as the #1 QB this week. But he's only the third most expensive QB, and he's over $1,000 cheaper than Manning and Brees.
At tight end I don't feel great about spending big on Graham and Gronk because they have fairly tough matchups, so I'm going with the aforementioned Housler who is only the 22nd most expensive tight end. And I always go cheap on kicker and defense. My picks this week are David Akers and either the Jets or the Bills.
OK, now to the RB/WR charts.
DraftKings uses a PPR format.