2013 Fanatsy Football: Believe the Gio Bernard Buzz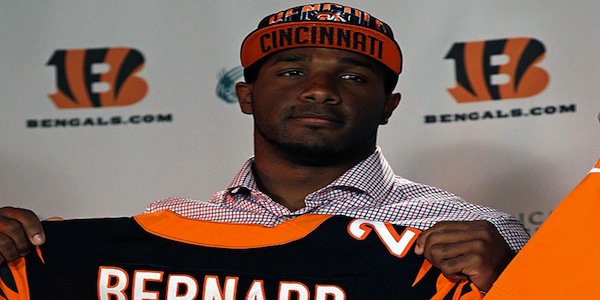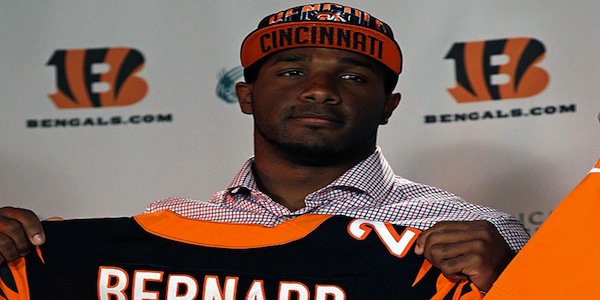 The buzz surrounding tailback Giovani Bernard is hardly new — it began to surface at the famed St. Thomas Aquinas High School in Ft. Lauderdale, Florida where Bernard starred for the well-known football factory. By his senior season, the Orlando Sentinel named Bernard the second best running back in the state of Florida and both Rivals and Scout agreed on his "four-star" recruit status. Bernard held the golden ticket — basically a free ride to many of the college football powerhouses in the nation — and, initially committed to the University of Notre Dame. But like many other high school athletes do these days, Bernard generated more buzz when he withdrew his commitment with the Fighting Irish in favor of pledging to the University of North Carolina.
Unfortunately for Bernard, his college career got off to a slow start. On just his third day of fall practice in 2010, he suffered a torn ACL, forcing him to redshirt the season. But in the face of adversity, Gio rehabbed, recovered and returned better than expected.
Be prepared for your fantasy football draft, get the 2013 Fantasy Football Draft Guide TODAY!
You could say that the Bernard threw the Tar Heels on his back a bit in the 2011 campaign; he was handed the ball 239 times for 1,324 yards and hit paydirt on 13 occasions. Gio wasn't a one-trick pony either, he added 45 receptions out of the backfield for 362 yards and a touchdown giving him an average of 124.2 yards from scrimmage per contest. He averaged 5.2 yards/carry (y/c going forward) with his longest rush of the season coming on a 60-yard scamper. In terms of scores, ten of Bernard's 13 touchdowns on the ground were punched in from the red zone, seven of which came on first down and inside the 10-yard line.
All of these numbers come off as impressive for a college football tailback with the following caveat: the Tar Heels, despite playing in a competitive conference, played just two games against ranked opponents (Clemson, Virginia Tech) and faced just seven top-fifty defenses. And in those two contests against Clemson and Virginia Tech, Bernard ran the ball 21 times for just 89 yards and one touchdown. His accomplishments, however, placed him 22nd in the nation in rushing yards (1,324) and touchdowns (13) and 28th in the nation in yards per game (96.38) — all of which were bests among freshman backs. Remarkable.
Gio impressed again in 2012 despite having to learn a new offensive scheme and missing two critical games. In only ten games, he rushed the ball 184 times for 1,228 yards and 12 touchdowns — upping his yards per carry from 5.2 in 2011 to almost 6.7. The new (to the team) spread offense asked him to catch-and-run out of the backfield a bit more as well — Gio hauled in 47 passes for 490 yards and five touchdowns — spiking his yards from scrimmage to 171.8 yards per game from 124.2 in '11. Bernard continued to be effective in the red zone again for the Tar Heels in his sophomore season, scoring nine times inside his opponent's 20-yard line, five of which came on first down and six from inside the 10-yard line. He also started returning punts — two of which went for scores — and finished third in all of college football with 198.1 all-purpose yards per game.
However, similar to 2011, UNC played just one ranked opponent (Louisville) and five top-fifty defenses last season. But Bernard was sidelined for the L'ville contest meaning he ran against zero ranked opponents and only four top-fifty defenses. And although he missed two games, Gio still finished 33rd in the nation in rushing yards and 11th in the nation on yards per game (122.80). Still quite impressive.
After electing to leave college early, the Cincinnati Bengals grabbed North Carolina running back Giovani Bernard with the 37th overall selection in the second round of the 2013 NFL Draft. The Bengals made Gio the first back off the draft board, indicating they feel very strongly about his abilities and the need to improve the production at the running back position.
Cincinnati ran BenJarvus Green-Ellis into the ground last year, but he still didn't get very far. He carried the ball 278 times (eighth-most among backs) for 1,094 and six touchdowns. Green-Ellis averaged just 3.9 y/c last season, ranking him dead last — alongside Shonn Greene — in that category among the 16 backs that eclipsed the 1,000-yard plateau. He's not exactly a threat to catch the ball out of the backfield either as he hauled in just 22 passes for 104 yards in '12 — the most receptions in a single-season over the course of his career. Gio Bernard is clearly stepping into a beneficial situation.
Here's a look at Gio Bernard & BenJarvus Green-Ellis' ADP from April 29th (12-team standard):

The buzz out of training camp is exciting; coaches and analysts rave about his "quickness, versatility and fiery" attitude on the field, and this is causing the rookie running back's average draft position to climb as each day passes. Gio is a "compact, do-it-all back who has great feet, will be difficult to detect coming in-and-out of the hole and will make a lot of would-be tacklers miss." He continued to show the coaching staff that he can serve as a third-down back as well, catching passes out of the backfield and bailing Andy Dalton out of trouble. Seems like they're saying Gio can do all of the things that BJGE can't, doesn't it?
As the buzz continues, take a look at his ADP from July 30th (12-team standard):

Bernard is now being drafted ahead of veteran teammate BenJarvus Green-Ellis, and rightfully so. We know there will be a transition period for the rookie, so he may not come in day one and grab all the work from the Law Firm. But If I had to guess, the versatile rookie out of North Carolina will take over the lead role in Cincinnati before too long. At the end of the year, a sixth-round selection will probably have looked like a bargain for those in fantasy football leagues. At this point he isn't a Ray Rice type, but according to Marvin Lewis, "they've found their version of Ray Rice" and I wouldn't doubt if he starts to produce like the All-Pro in the near future.
Note: Go after Gio a bit earlier in PPR leagues since he has the hands to make the difference as a pass catcher out of the backfield.
College football statistics courtesy of cfbstats.com. NFL statistics courtesy of our friends at ProFootballFocus.com.