2013 Fantasy Football Daily Fix: September 20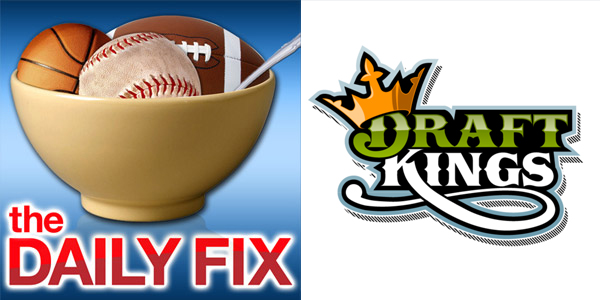 News and Notes
Reggie Bush wants to play – In news to no one an athlete says he'll be able to play even though he's suffering from an unknown injury. Even though he hasn't practiced this week and is still unsure what the actual injury to his knee is, Bush said Thursday he is "optimistic about playing" Sunday. Even if Bush practices on Friday, which is still just an assumption, Detroit Coach Jim Schwartz said that won't have any bearing on his availability Sunday. It seems if Bush goes he'll be limited especially with the presence of Joique Bell. The healthy Bell should make for a good start against a porous Washington defense even if Bush dresses, while the former Heisman winner is probably best suited on your bench even if he does dress.
Even though his left hamstring "continues to improve," Larry Fitzgerald missed another day of practice this week in preparation for Sunday's game against New Orleans. Arizona Coach Bruce Arians said Fitzgerald "has earned the right to play" even though he won't practice this week. Fitz only caught two passes for 33 yards last week and was fourth in targets among Arizona receivers. Considering the opponent, if Fitz does play you're going to start him unless he suffers a setback between now and kickoff or you only start two receivers and you've got two certifiable healthy studs.
Cleveland just traded its best offensive skill player and is starting Brian Hoyer at quarterback this Sunday against Minnesota. Yet the Vikings D/ST is owned in just under a quarter of ESPN leagues. The Browns are the third friendliest offense to opposing D/STs in the fantasy game, and there should be plenty of chances for sacks and interceptions this week for the Vikings.
DraftKings Running Back Recommendations
If you've never played on DraftKings before, you can get a deposit bonus by signing up. And there are different options to pick from at DraftKings for any skill level.
At DraftKings you can qualify for the chance to win a million dollar prize starting with just a $2 investment. It's all right here at the DraftKings Millionaire Grand Final.
Here are the rules for the different NFL games DraftKings offers, and I'll go ahead and list the running back scoring settings here:
10 Rushing Yards = +1PT (+0.1PT per yard is awarded)
Rushing TD = +6PTs
100+ Yard Rushing Game = +3PTs
10 Receiving Yards = +1PT (+0.1PT per yard is awarded)
Reception = +1PT
Receiving TD = +6PTs
100+ Yard Receiving Game = +3PTs
Punt/Kickoff Return for TD = +6PTs
Fumble Lost = -1PT
2 Point Conversion (Pass, Run, or Catch) = +2PTs
Expensive Options
Marshawn Lynch – $9,000 – vs. Jacksonville – Lynch is the costliest back at DraftKings this week, and it's deserved. He's the fourth highest scoring back among those who've played in both games, and he's playing the Jaguars, who are giving up a league-worst 5.7 yards per carry and the fifth most fantasy points per game to running backs.
Matt Forte – $7,200 – at Pittsburgh – Pittsburgh's given up the sixth most fantasy points per game to running backs this season, and Forte's scored over 19 points in both games this year. The Steelers have also allowed three touchdowns to running backs already.
Quality Options
Alfred Morris – $7,200 – vs. Detroit – Morris scored a touchdown in Week 1 and had 120 total yards last week. Detroit's given up five total touchdowns to running backs this season, and it's giving up the second most fantasy points per game to backs, too.
Darren McFadden – $6,300 – at Denver – Run DMC's scored the sixth most points among RBs who've played in both games. He's caught seven passes, and that number should rise this week because the Broncos should be playing from behind against Denver. Denver's allowed the seventh most fantasy points to running backs, including four touchdowns and 13 catches.
Cheap Options
DeAngelo Williams – $4,800 – vs. New York Giants – The Giants have given up over four yards a carry in both games this season, and they gave up two touchdowns to running backs last week, too. D-Will has 85 and 86 rushing yards, respectively, in his two games this season
Joique Bell – $4,600 – at Washington – If Bush sits, Bell should feast. He's caught five passes in the first two games of the season, scoring 23 and 12 points, respectively. Washington's allowing 5.5 yards per carry, second worst in the league, and has given up three rushing touchdowns already.