2013 Fantasy Football Daily Fix, September 4, 2013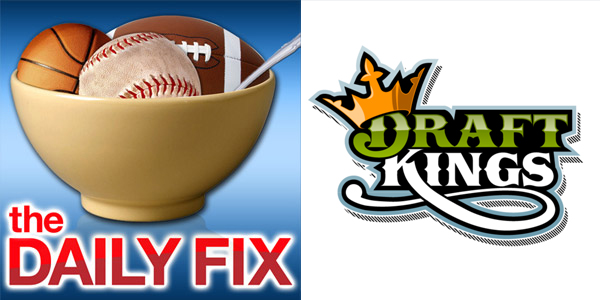 News and Notes

Dallas Cowboys sign Brian Waters
No one cares about offensive linemen for fantasy purposes. However, the signing of Brian Waters could mean wonderful news for DeMarco Murray and the rest of the Cowboys' offense. Waters has always been a road grading guard who was devastating in the run game. The Cowboys had a hole on their offensive line that Waters can fill if he's in shape. He sat out all of 2012 and missed training camp this year. It may be a couple of weeks before he's in the lineup, but when he is the Cowboys running game automatically ticks upward.
Murray was the 18th RB off the board in drafts after Aug 15, but I could see him sliding into the top 12 if he maintains his healthy. That's the effect Waters could have on the running game in Dallas.
Mark Sanchez out several weeks?
This may not come as a surprise to you, but an NFL team may be less than forthcoming about an injury. It seems that Mark Sanchez could be out much longer than anticipated. Sanchez is nothing special in fantasy circles, but this means that Geno Smith (who could be something special with his running ability) may get first crack at the starting gig and have a pretty long leash. Smith has the chance to hold value in two QB leagues as well as dynasty leagues.   
Bilal Powell listed at the top of the RB depth chart
We have more Jets news here as Bilal Powell was atop the Jets' depth chart on the official NFL site. For some reason, Chris Ivory was drafted far ahead (29th RB via ADP) of Powell (56th RB via ADP) even though Ivory has only played in six games each of the last two seasons. He's hurt again (a hamstring injury) which bugged him in 2012 as well. Ivory is good when he's healthy. Unfortunately, he isn't often healthy. Powell could have some value in leagues where a starting RB has worth and may be sitting on your waiver wire.
Robert Meachem signs with the New Orleans Saints
Meacham couldn't make the San Diego Chargers who would seem to need a WR or two. However, he's back in New Orleans where his NFL success was born. He struggled to the tune of 14 catches last year in San Diego, but perhaps he can reignite his talent back in NOLA. His signing negatively impacts deep sleepers Kenny Stills and Nick Toon. It's a situation worth watching. I think Meachem shows he's done and is no longer on an NFL roster by mid-season.
DraftKings Tight End Recommendations
If you've never played on DraftKings before, you can get a deposit bonus by signing up. And there are a ton of good game options in the opening week. Try the Kickoff Bash, the $30,000 Play Action or the $100,000 Hail Mary
I'll be here every week The Fantasy Fix to give some insight into the Tight End and Kicker positions on DraftKings.
I'm going to parrot my colleague Brett Talley that we don't have any 2013 matchup data to rely on for this week so we'll need to look at last season and adjust for any of the personnel additions and subtractions.
First, a scoring for Tight Ends – this is a PPR site so remember that when selecting players.
10 Receiving Yards = +1PT (+0.1PT per yard is awarded)
Reception = +1PT
Receiving TD = +6PTs
100+ Yard Receiving Game = +3PTs
Fumble Lost = -1PT
2 Point Conversion (Pass, Run, or Catch) = +2PTs
The full DraftKings scoring system is here.
Second, TEs can also be used in the flex position at DraftKings. However, with the entire world of RBs and WRs at your disposal, it would be unlikely you'd have to head to the TEs to pick up a flex play.
The Tight Ends have a couple of high priced options and a lot of intriguing lower dollar players.
Finally, I'm stealing Brett Talley's groupings of players. Maybe I'll get more creative next week, but not this week. Maybe.
Let's take a look at a couple of options at each price point. I'll mention Football Outsiders a lot. Here is the link to the stats I'm using from 2012.
Luxury Options
The luxury options are pretty clear at the start of the season. The top four prices are Jimmy Graham ($7,200), Rob Gronkowski ($6,300 and he's not playing this week), Jason Witten ($6,000) and Tony Gonzalez ($6,000). Those four options likely went early in your recently completed drafts.
Both Graham and Gonzalez had one monster game and one pedestrian game last year in matchups against each other. Each had their monster game in the Saints' home game. They face off against each other in New Orleans this week. I think either are fine options if you can afford either.
Reasonable Options
The drop into the reasonable options is big as the next most expensive TE is $1,300 cheaper than Tony Gonzalez. There isn't a lot to like in this mid-tier.
Antonio Gates | Chargers | $4,600 – Gates is old. Philip Rivers is regressing. It's unclear what the Chargers will look like on offense this season, but the assumption is that it won't be very good. The Texans were quite good from a perspective of DVOA on Football Outsiders. However, Houston did give up 8.6 passes to TEs last year, the fifth highest total from 2012 so there is some upside here in Gates' matchup.
Brent Celek | Eagles| $4,200 – Celek has a great matchup against a Washington defense that struggled mightily against TEs last season. There haven't been huge upgrades at linebacker or safety for Washington so they will likely still struggle.  That said, it's unclear what Chip Kelly's offense will look like and how it will utilize the TE.
Cheap Options
Jordan Cameron | Browns | $3,700 – Cameron was one of my favorite targets late in drafts this year. He gets Norv Turner as his offensive coordinator and Turner lovers TEs (see Gates, Antonio or Novacek, Jay among others). Cameron faces off against the Dolphins who gave up an average of 8.3 passes and 60 yards per game last season to TEs according to Football Outsiders.
Zach Sudfeld | Patriots | $3,000 – Sudfeld's salary is exctly the same as Chris Cooley who is currently an afternoon radio host in Washington DC. So, there is a lot of upside here. There is speculation that Sudfeld will only see 30-40 snaps for the Pats. That said, he certainly will play and has a chance to put up some numbers against a poor Buffalo squad.
I'm pretty solidly in Cameron's camp this week and he'll likely be my choice unless I can find extremely cheap options elsewhere. If I can, then Graham is my guy.
DraftKings Kicker Recommendations
It seems that kickers are treated like outcasts on most teams (both real and fantasy), but they are part of the roster and need to be analyzed. And, wouldn't the NFL be a better place if this guy had a roster spot? I know it would be. However, he's not an option this week as he was cut by the Lions and the Packers' tryout hasn't led to a roster spot.
DraftKings scoring – Kickers
There are distance-based bonuses for kickers and no penalties for misses so you can take on risk without penalty.
Extra Point = +1PT
Field Goal 0-39 Yards = +3 PTs
Field Goal 40-49 Yards = +4PTs
Field Goal 50+ Yards = +5PTs
The salary spread is quite tight with the highest priced kickers going for $3,900 (Stephen Gostkowski and Blair Walsh) and the cheapest options going for $3,000. So, we'll look at some of the lower cost options.
Here is what the top 10 scorers with from 2012 looked like with this scoring system.
The table brings out a couple of interesting cheap options.
Randy Bullock | Texans | $3,400 – The Texans were the sixth highest scoring kicker last season and also attempted nine field goals over 50 yards last year.  They have a new kicker in town in and his name is Randy Bullock. Bullock missed his entire rookie season on injured reserve, but he's walking into a great situation.
David Akers | Lions | $3,300 – Another face in a new place, though this is an old face in Mr. "Green" Akers. Jason Hanson finished fifth in scoring and Akers is now the kicker for the Lions. The Lions place at home (in a dome) in week 1 so he's a good target on a team that should have a lot of attempts.
Kai Forbath | Washington| $3,400 – The last name on this list is a personal favorite of mine this season. He didn't play a full year last season as he joined Washington in mid-season.  Forbath made 17 of 18 FGs in his 11 games on the roster. If that table was sorted by fantasy points per game, then Forbath would be 11th. He's got a chance to be a top eight kicker this year and offers a solid value for week 1.